On breaks from the studio, during my "commute" to the studio, after hours, and on weekends, this is a glimpse into what inspires me, fills my time, keeps me interested in marching on.
Ethan, a boy from Three Rivers, sells beautiful eggs, and there may be some paintings soon.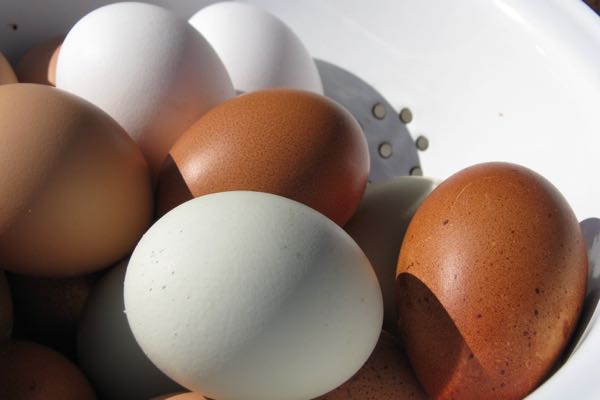 This type of iris is my favorite. The colors are never quite as good in the photos as real life, but sometimes I have done okay with oil paint in capturing these. (It's been a few years since I painted any.)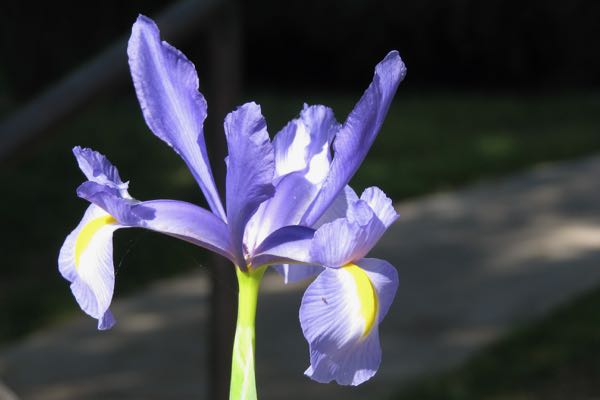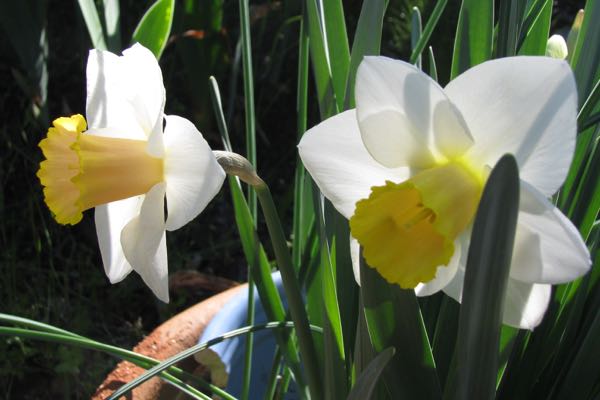 See that shadow through the lace? That is a Peeping Sam(son).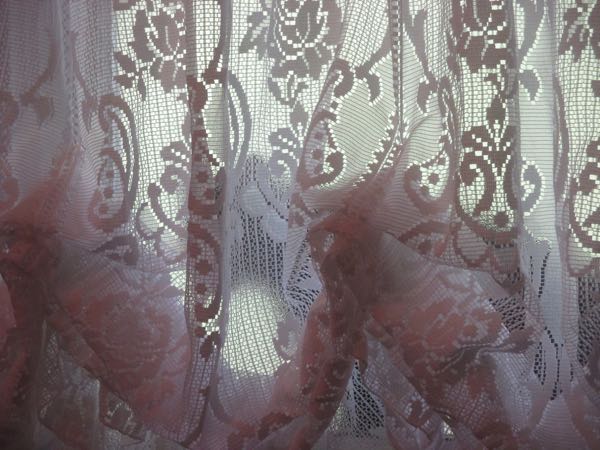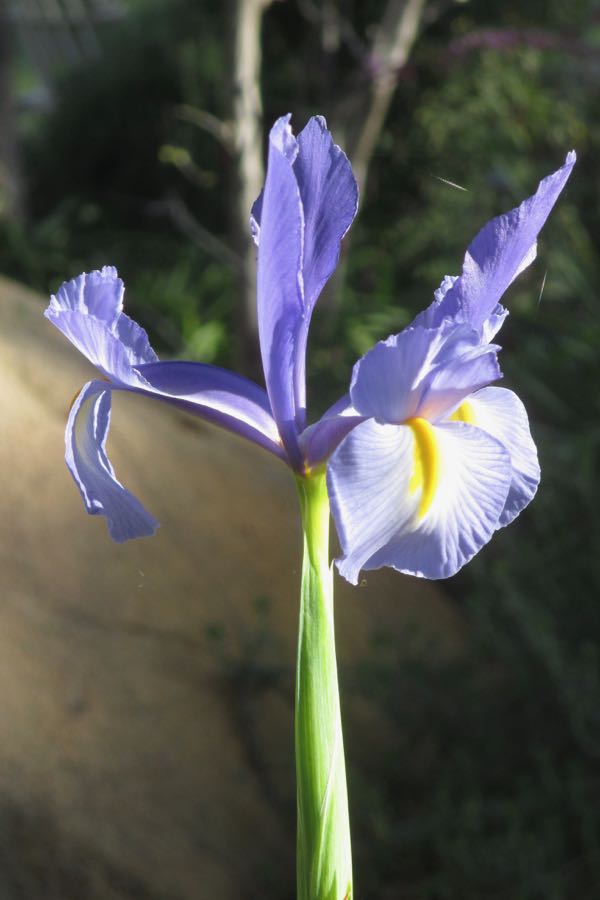 Making mosaic items –stepping stones, a few table-tops, a bowling ball, drinking fountain and light pole – is a striking change from drawing in pencil. These were done with tiles I found at garage sales and a few left-over pieces from when I was slamming these out by the dozens. The big box stores don't carry bright colors or pretty designs any more, so I think the era of easy tile buying has ended.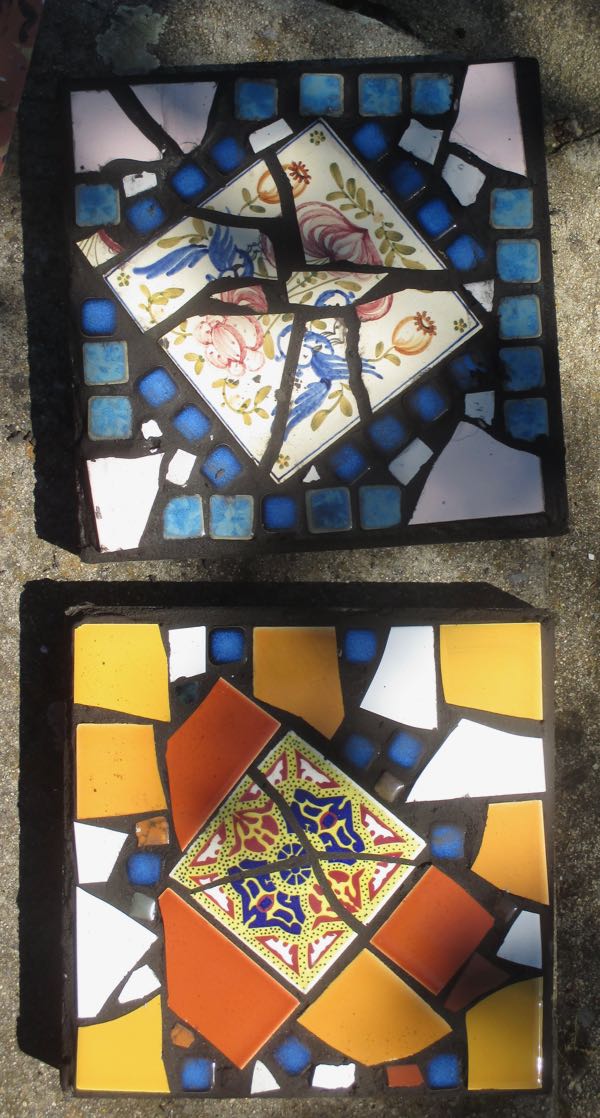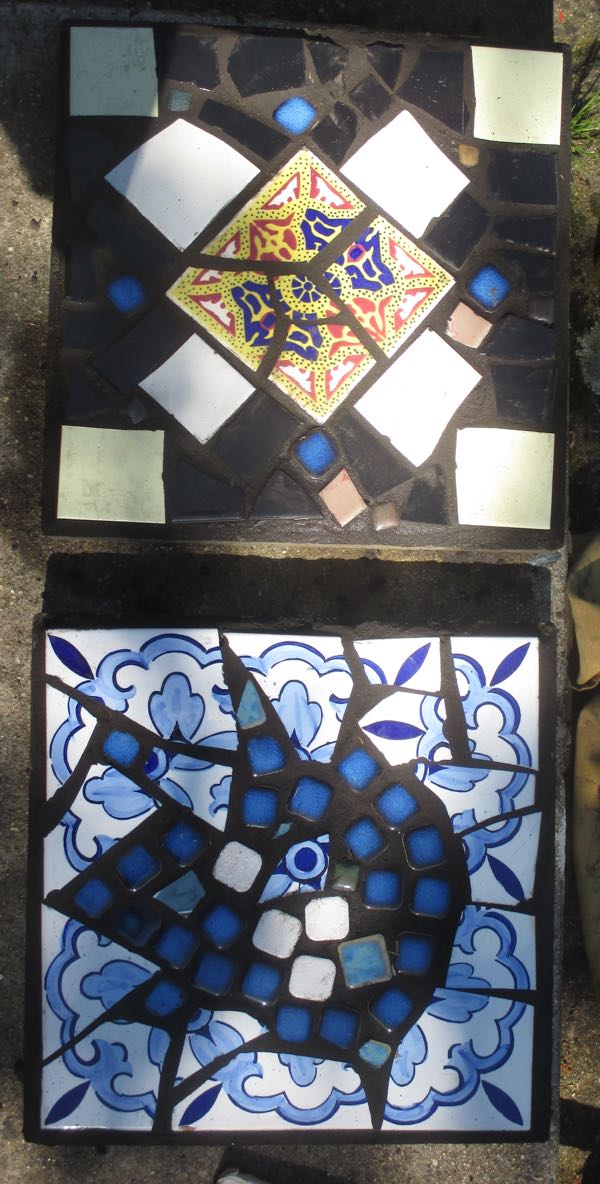 We planted tomatoes and stepping stones. Trail Guy built this fortress against deer, gophers and birds. Guess we'll still have to deal with the bugs.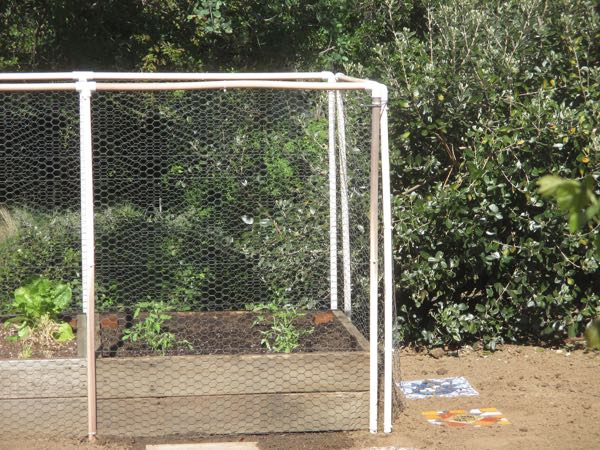 The herb garden is my place of refuge. The various fence pieces are all salvaged. It won't keep out the deer, but it will slow them down a bit. It looks a little hokey but I get satisfaction from using what we have available (or "upcycling" in the current vernacular).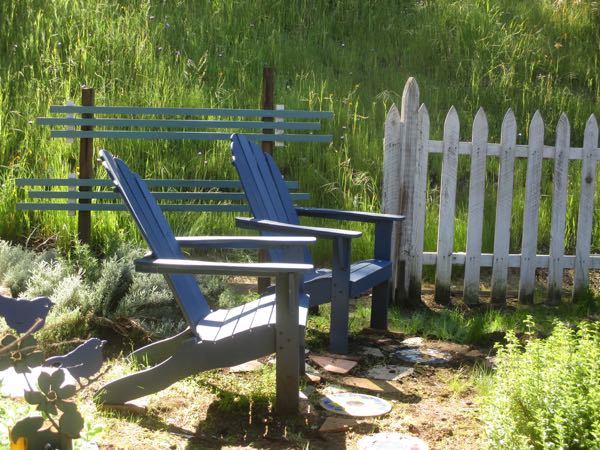 And sometimes I just sit, read, knit, pick the catkins out of my hair from the mulberry branches overhead, and smell the lilacs.