Poppies
Three Rivers, First Baptist Church, 42013 Eggers Road  (20×8′)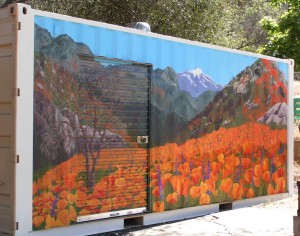 When I was new to painting murals, I viewed every empty surface as a potential canvas. This Seatrain storage container at my church just cried out to be decorated. We were having a fabulous poppy year in Three Rivers, so that became the obvious best subject for this otherwise very plain utilitarian item.
Now the barbecue area at church has permanent landscaping!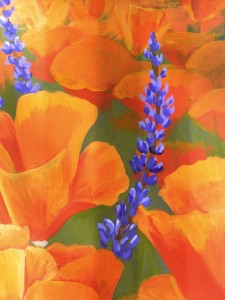 There were lupine mixed among the poppies on the hillsides, and it was pure joy to put these brilliant colors together.