Jul 05 2011
There are about 2 weeks remaining for the show, Images of Home, at the Tulare Historical Museum. Here are 2 more pieces that I painted specifically for the show.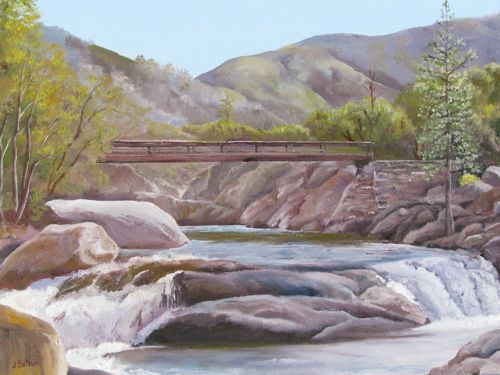 Buckeye Bridge, 16×12″, oil on wrapped canvas, $250. (just sayin')
Michael said this is really the Paradise Bridge. I believe him, because he helped to build it. Since it is located just beyond the Buckeye Campground in Sequoia National Park, I think of it as the Buckeye Bridge. Hence, the name. My painting, my name. However, if you wish to buy it and the name is somehow a hindrance to the process, it can be changed very simply! (again, just sayin')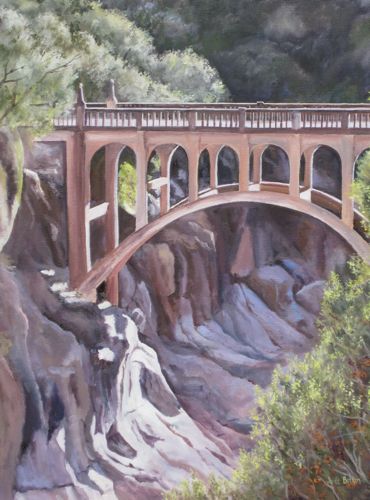 Oak Grove Bridge IV, 18×24″, oil on wrapped canvas, $500
This is my favorite bridge. Did you know that?
One Response to "Images of Home or The Bridges of Tulare County"
I love the Oak Grove Bridge, too, Jana. Beautiful!
Leave a Reply