It's a wrap. The Perfect Gift Boutique was well attended. There were so many visitors to Three Rivers because of Thanksgiving. There were so many visitors to the Perfect Gift Boutique because they couldn't get into Sequoia – cars were backed up for a mile or 2, some only to be turned around at the entrance station because they didn't have tire chains. So, they looked for something to do in Three Rivers and found us.
(All people with websites and email newsletters are supposed to be asking visitors to their booths/shows/studios etc. for email addresses. I asked one man, and it felt invasive and intrusive and weird. Do you have an opinion about being asked for your eddress? I honestly don't know what to do. I just want to draw and paint, not be some marketer/pushy salesman/obnoxious sellsy eddress gatherer.)
This is a very spacious venue for shows – the Three Rivers Arts Center on North Fork Drive. I spread out on half the stage. It even comes with a throw rug – upscale, indeed.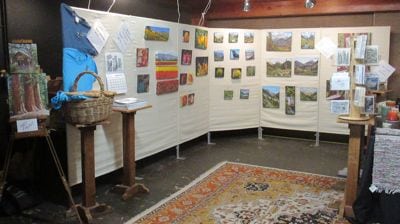 I tried something new – brought 2 wet paintings on an easel. People were dying to touch them – I watched them battle the temptation. (had a rag on stand-by just in case)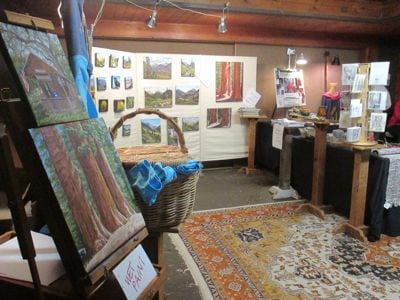 My next door neighbor on the stage was my good friend, the amazing weaver Nikki Crain. We like to do shows together, and have been for about 15 or maybe even 20 years (yeppers, started doing shows at age 10).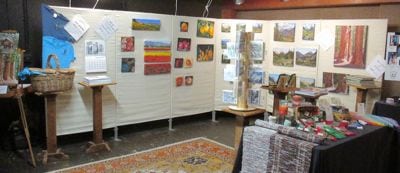 I went outside for a brief break to look at the fall color on the Chinese Pistache tree. In front was a redbud tree WITH BLOSSOMS ON IT!!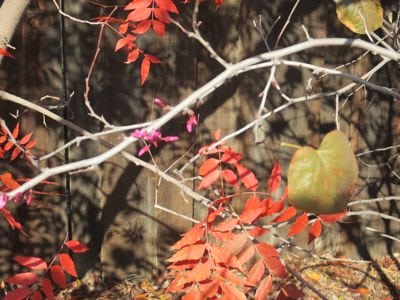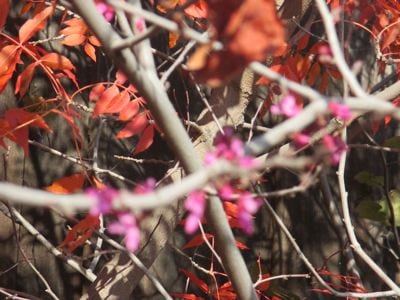 So, I went back inside and contemplated the peculiarity while enjoying the colors of my other neighbor, Janene with her lotions, potions and soaps. She makes these things, and her display is full of beautiful blues.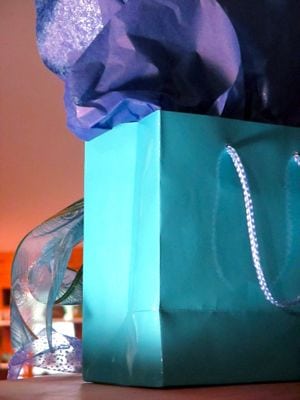 Thus, we wrap up another Perfect Gift Boutique on Thanksgiving weekend in Three Rivers.
It's a wrap!