Help. I'm infected with mad mural disease. Can't stop painting them!
Remember this, the largest mural on the right?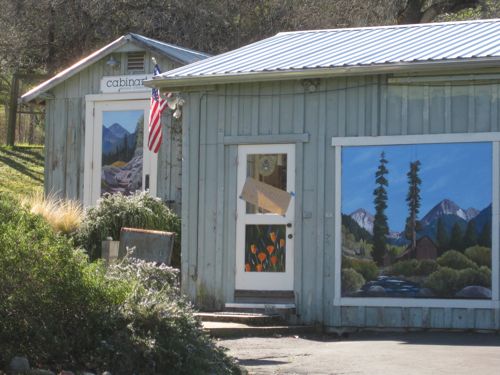 Did you know it is actually doors that open?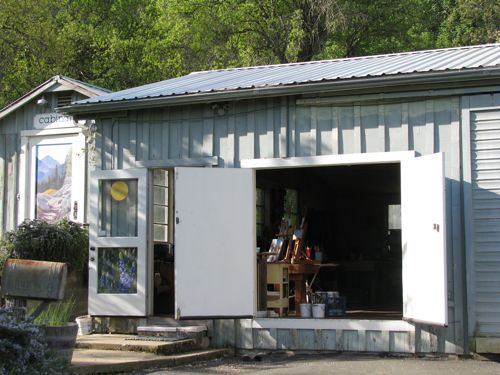 They've been awaiting a mural for several years now. The photo was chosen, but it never seemed urgent. Now that Studio Tour Ten is almost here, the urgency kicked in.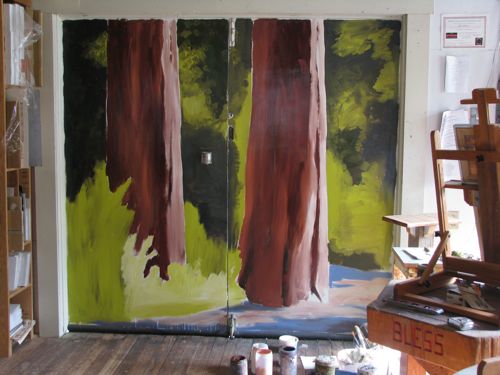 I began working inside the workshop (AKA painting studio) and got all the shapes blocked in. That way when I painted with the doors opened to the outside, the halves would match up again later. And, this scene looks good when it is split in half.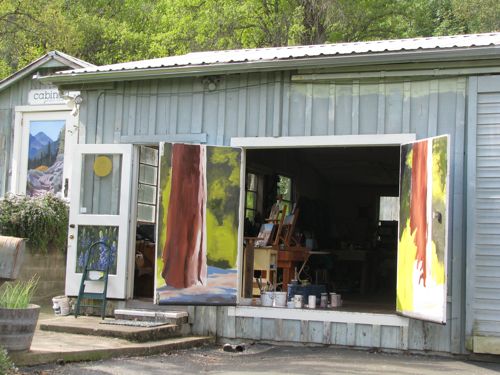 Here are the opened doors with just the bare bones painted on. During Studio Tour, if the weather is nice, the doors are opened and no one can see the Mineral King mural. This way there is something good to see whether the weather is good or rainy (which is also good).