I feel like a Mineral King oil painting factory. Where is the variety? Where is the creativity? What's going on here??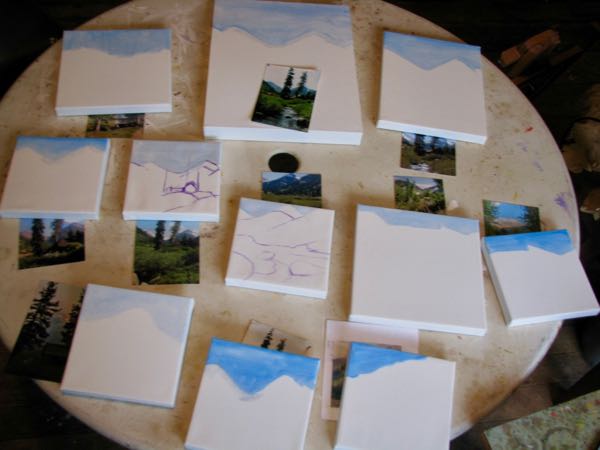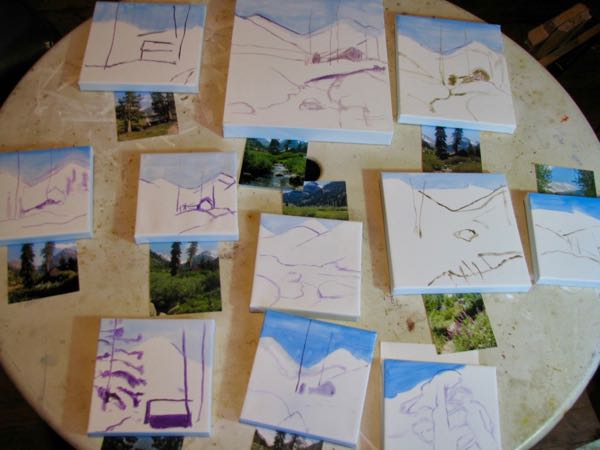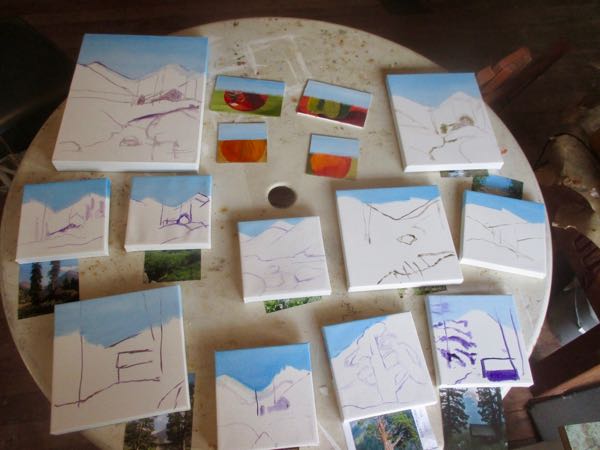 Part of the business of art is understanding what sells, and producing what one's customers want to buy. This means painting the same things many many times if necessary. (Or I could become a secretary, or maybe a waitress, or maybe move to a large city and go into full time editing. . . )
The business end involves these steps:
Looking at what has sold in the past in what sort of percentages, both the subjects and sizes
Locating the right photos, which isn't too hard because I have a decent filing system
Assigning inventory numbers and titles
Recording those on the photos, the backs of the canvases, the written list for the studio and the list on the computer
Putting hanging hardware on the backs of all the canvases
Ordering new canvases because I don't have enough for the number of planned paintings
Taking photos or scanning the finished work
Blogging about it
The creativity happens at many levels that aren't visible in this ugly stage.
Taking reference photos (over a series of years)
Editing the photos (keep this one, fix that one, crop these)
Deciding what sizes and shapes to paint (this needs to be rectangular, that might work as a square)
Mixing the paint colors (How many painters do you know who only work from the primary colors, hmm???)
Drawing the image on the canvases (Is this creative? or is it simply a skill? or does it qualify for anything, since I do so much adjusting while painting each new layer?)
Blogging about it.
Wait, what? Blogging about it appears on both lists. Go figure. . .
Writing this all down makes me want a strong cup of coffee.