The White Chief oil painting might have been a teensy bit too hard for me, but I got-'er-dun. Here is how it looked last time I showed you.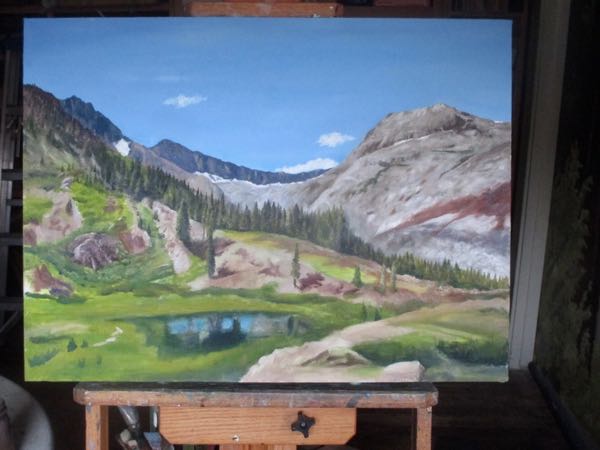 Now there is more detail on the bank above the pond and more detail on the lower left corner. The pond has some new color too.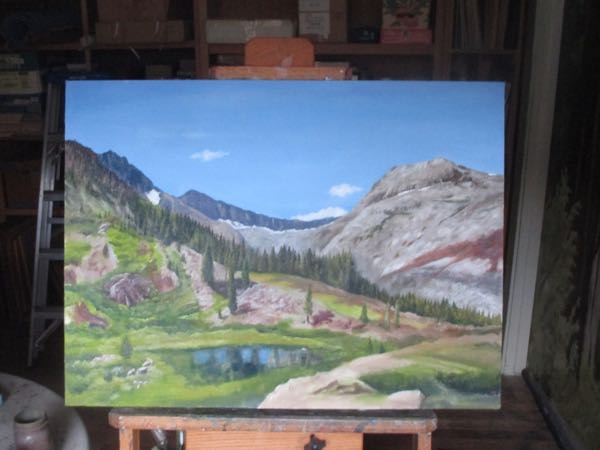 New day, new work on the painting: first thing in the morning is intense sunlight (and shadow from the window pane divider).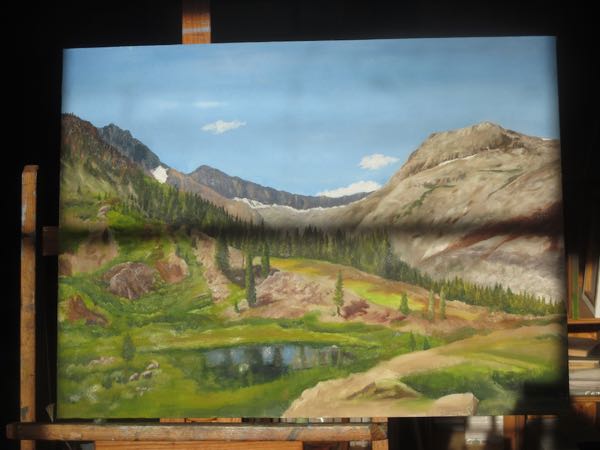 I'll work on the middle left. Here's a close-up of the before: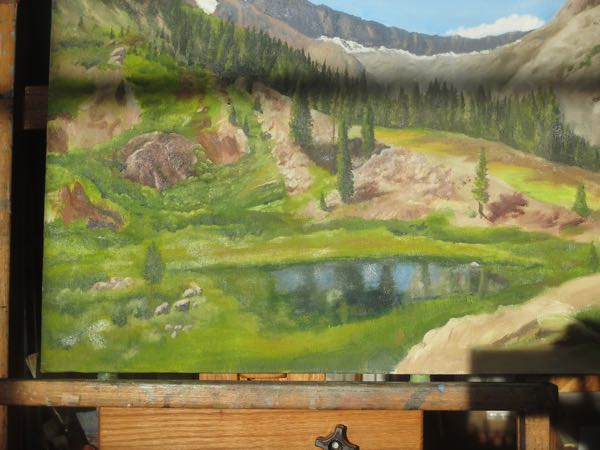 And here's a close up of the after. The lighting has changed so it isn't a completely fair comparison.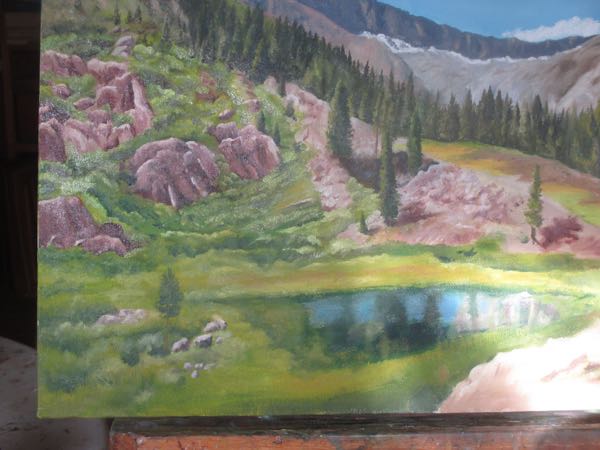 Now I am sort of going all over the lower half of the canvas, improving anything that I can see how to improve. The pond, lower right, and middle right all got some new layers of detail.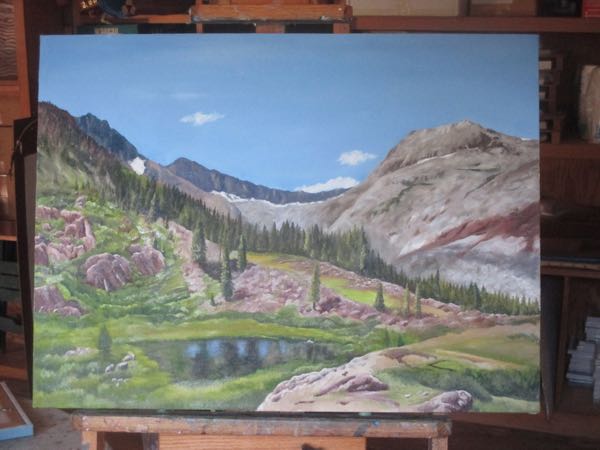 Just the lower right corner needed attention.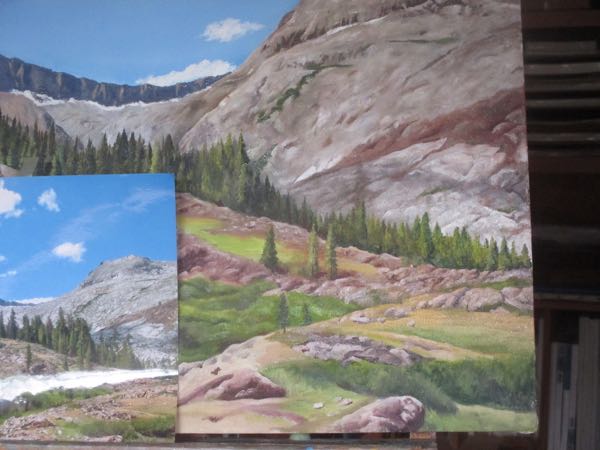 One more session, and the Fat Lady got to sing.
So, which task is harder: hiking to White Chief, or painting it?
Painting it, for sure!!