Remember Henry and Dora in front of their tent last week? Here, have another look: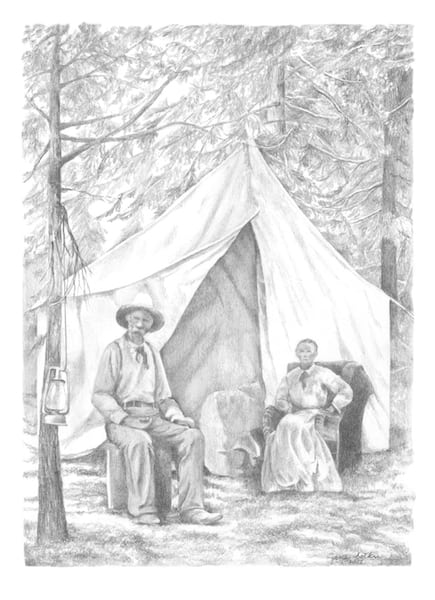 I showed my drawing students, because it is good to learn from one another. They were kind and complimentary, but honest, as we are with one another. "What is that thing in the tent?" is something I heard a few times.
I dunno. Some of their belongings covered in a tarp, perhaps.
My curiosity got the best of me, so I returned to the photos, both the original and the photoshopped version where I removed two of the women so the customer could see a version of what he had requested–just Henry and Dora, please.
Original photo: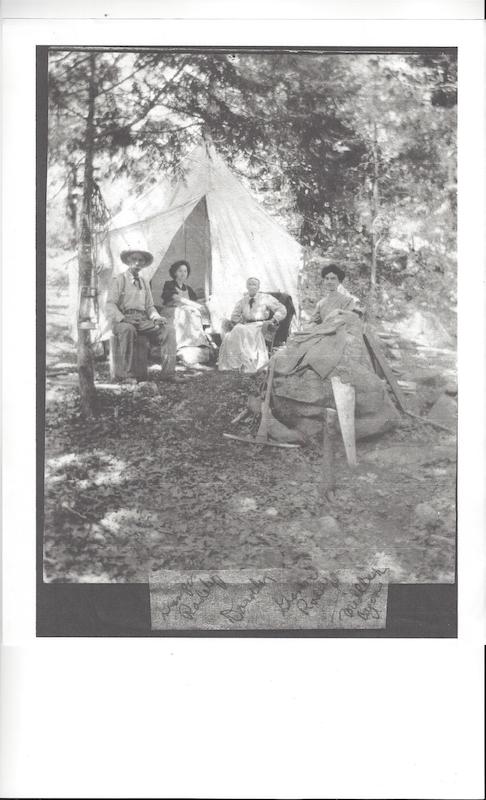 Photoshopped version: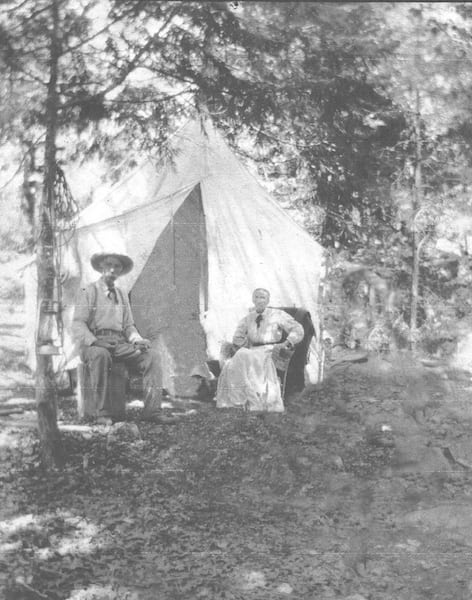 Well, oops. That thing is the lap and legs of one of the women that I photoshopped out of the photo. The converse to "If I can't see it, I can't draw it" is, "If I see it, I draw it".
That's why we have erasers. Here is the revised Henry and Dora drawing.