Oct 24 2014
As a studio painter, I rely on my camera and memory. I'm continually seeking the best light, the most advantageous angle, the brightest colors, the most details and anything else that can be recorded. What is inspiration? Something that motivates me to take photos, to paint, to draw.
It was another beautiful day in Mineral King. (Not gonna call it "paradise" because of the drought.) Here is the way I take photos for painting later while in the studio.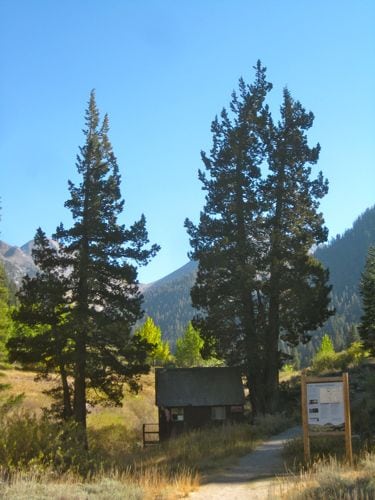 Nice light and colors, Farewell Gap barely visible and the peaks around it completely hidden. Plus, the stream isn't visible.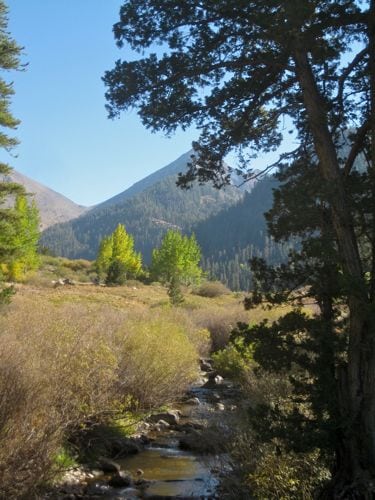 Now you can see the Gap and the stream. I wonder how much I'd have to distort the perspective to include them.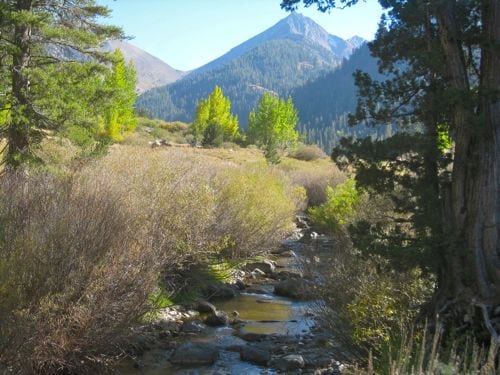 This is nice. Vandever is fully visible and there is some blue reflection in the stream. The trees don't really look like fall, but the lack of color in the foliage and low water indicate the season. Do I really need to paint the Honeymoon Cabin? Maybe this scene is good on its own.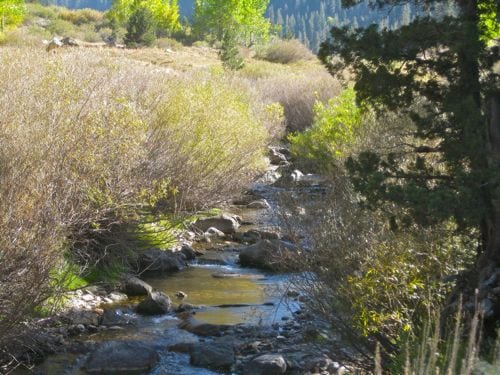 I want a closer look at the water and rocks. The growth around and across the scene is certainly unruly. Real life is quite messy. Have you noticed that?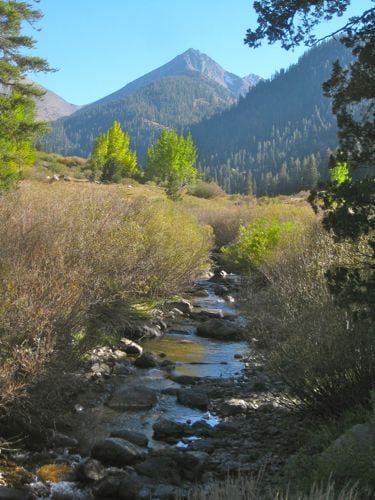 This is better. More water, more peak, less tree. Or is less tree an improvement?? I have a personal bias toward vertical scenes. It is hard to be objective. Objectivity just might be impossible.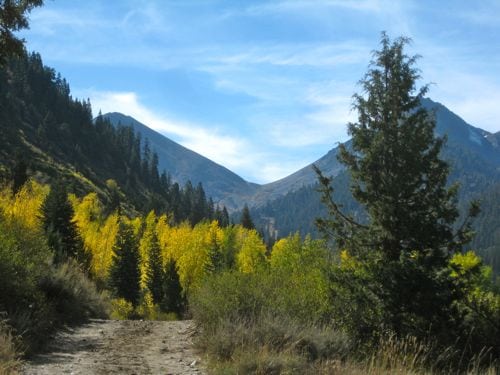 Forget it. Let's go for a walk.