Sep 19 2014
It is still summer in Three Rivers, which means it is still nice in Mineral King. But, I have too much work to do, both in the studio and at home to be hanging out every weekend. Summer eventually catches up with me in the form of messes everywhere, incomplete stuff, unfinished business.
I am preparing for fall sales and shows (not that I have a ton, but it is all relative, and compared to what I do in the summer, the fall is cookin'!) This means I have to paint new paintings.
Because Fridays are for Mineral King and I don't have any new photos or stories, have a look at a recently completed Mineral King oil painting.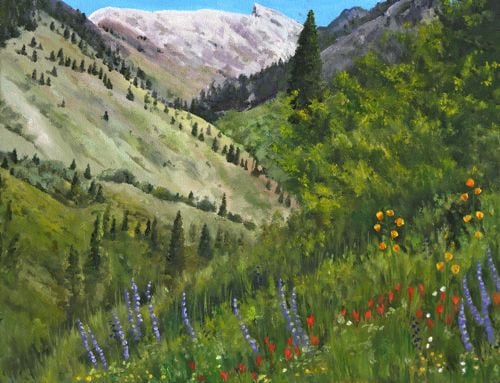 Sawtooth XII, oil on wrapped canvas, 11×14″, $175