Dec 20 2013
Of course it snowed in Mineral King too. You can see 2 Mineral King valley views on webcams here.
We might get snow about once a year in Three Rivers. It doesn't stick, but it is beautiful while it is here. This was on Saturday, December 7. I was too busy to show you then. (The Stocking Stuffer Boutique went well – thank you for asking.)
My studios in snow
Trail Guy and I had to go for a walk and see how everything looked.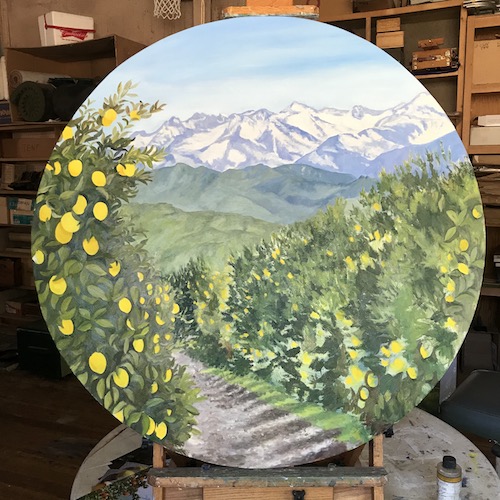 Looking downstream at the Kaweah River toward Comb Rocks
Looking upstream at the Kaweah River, toward the mountains (We say "the mountains" around here when referring to the Sierra Nevada.)
I like this view of the Kaweah River so much I painted it once. Wanna see? Here. (Yikes! I can't remember if it sold or not!)
This tree would be a perfect subject for photography if it wasn't for that chain-link fence in the background. A former neighbor once said to me, "Chain-link fences are the vernacular of Farmersville." (That is a smallish town here in Tulare County.)
Snow, see?  It wasn't on the other photo because it melted. (Captain Obvious here)
Hard to believe this scene is the May page of my calendar. I love seasonal variety.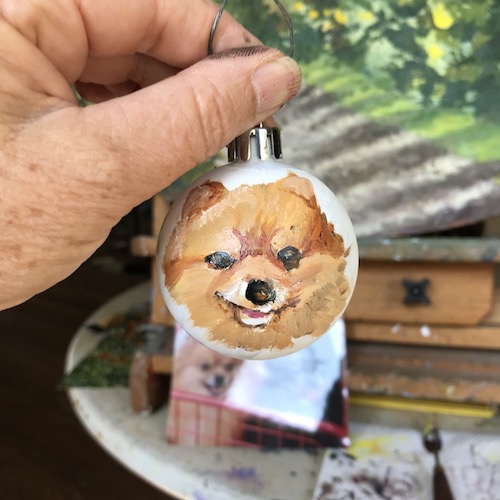 Here comes the sun means there goes the snow. (Captain Obvious again)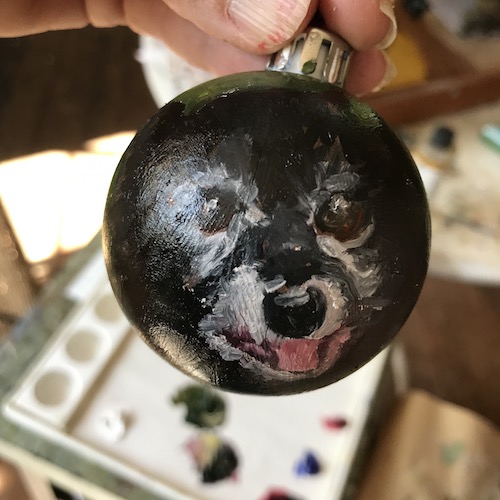 Now instead of just looking toward the mountains, we are looking into the sunshine. (Okay, Captain, we get it!)
Manzanita might be the most beautiful wood in the world. It certainly is in the world of Three Rivers.
My studios, melting in the sunshine. No, they aren't melting, the snow is. I know that!