Two + two + two? What is that weird Central California artist talking about this time?
Last Monday, I worked on six oil paintings, two of which ones needed touching up. While at the backyard boutique, I saw some areas in a painting that could stand a bit of improvement. When I got home, I saw another painting that needed a boost.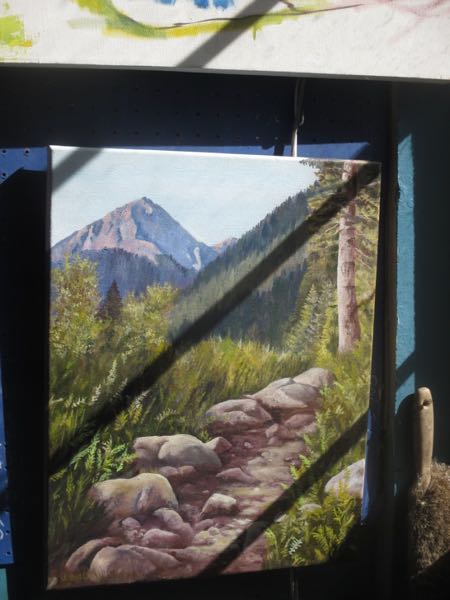 So I painted some diagonal black stripes in it.
JUST KIDDING! Those are shadows from the window pane dividers. But I did some color and light correction on this painting. (The other one needs to dry before I rescan it.)
Then I finished two oil paintings of Sawtooth, one to give as a gift and the other to give as a donation. Wait. That's a gift too. But, it is an asked-for gift, so I don't know if it counts as a gift. Where's my dictionary? What does "gift" actually mean?
Never mind. Here are the paintings before I finished them. They need to dry before getting scanned.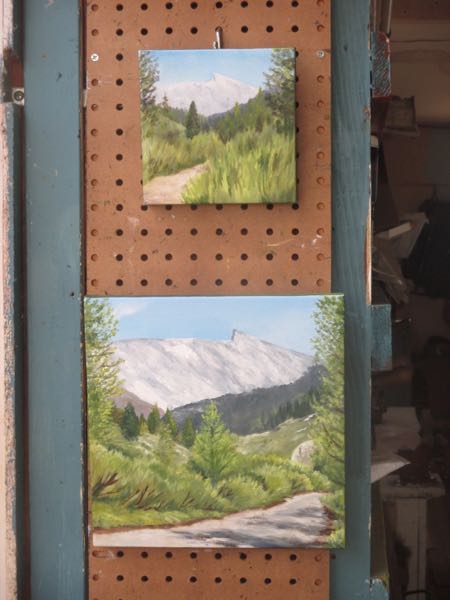 Then, I gave some thought to whether I'd be able to finish any paintings before the next event, The Perfect Gift Boutique, on Friday and Saturday of Thanksgiving week. I decided to begin two new paintings. My oil paintings start out so messy-looking that I wondered if this was a good decision. I did a sketch to see if these 2 photos could be blended onto a 6×18″ canvas. Still looks terrible.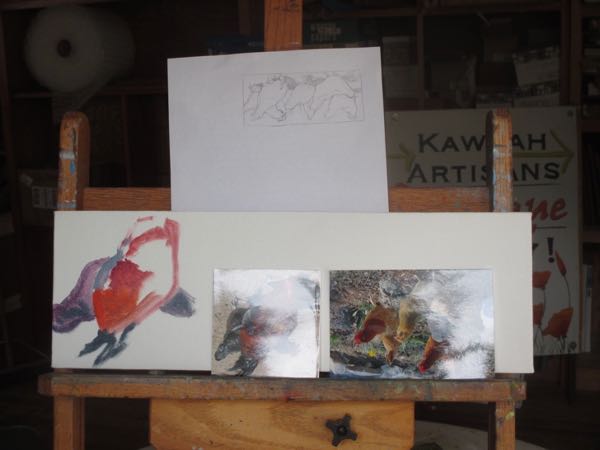 Okay, I get it now.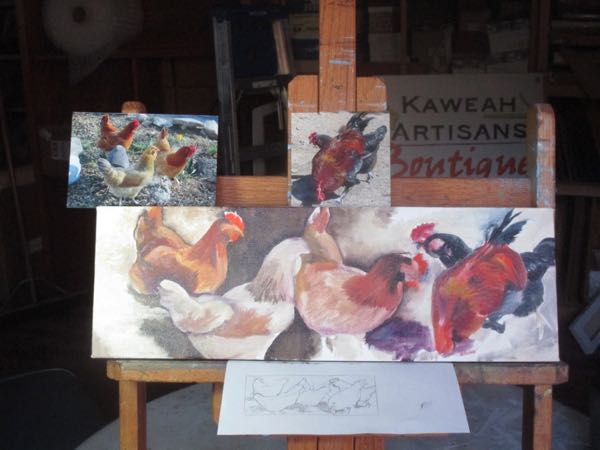 Looking more hopeful in spite of needing more work. In fact, it is looking so hopeful that I began another of the same subject.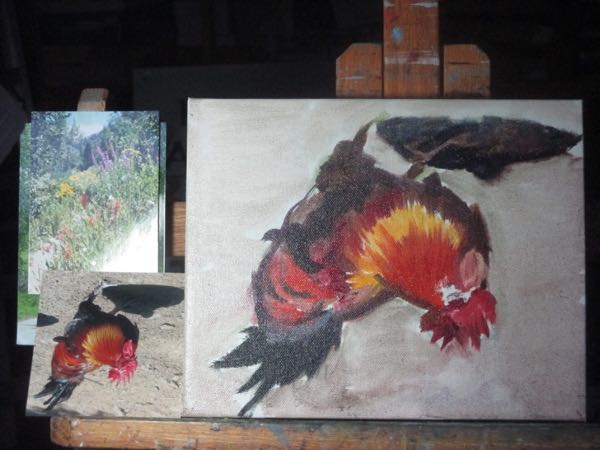 Even upside down, you can probably tell what this is.
See? two + two + two = six oil painting projects, three different types. Two fixes, two Sawtooths, two poultry. Fowl. Chickens. Birds.
P.S. There are also two unfinished oil paintings just hanging around, collecting spider webs.