Who was speaking of painting?
I was, in yesterday's post, when I told you about the man who said, "You draw better than you paint."
Indeed, the paintings begin very very roughly, thin paint, general shapes, although I drew the bridge first in pencil, so it isn't as rough as it sometimes is when I begin.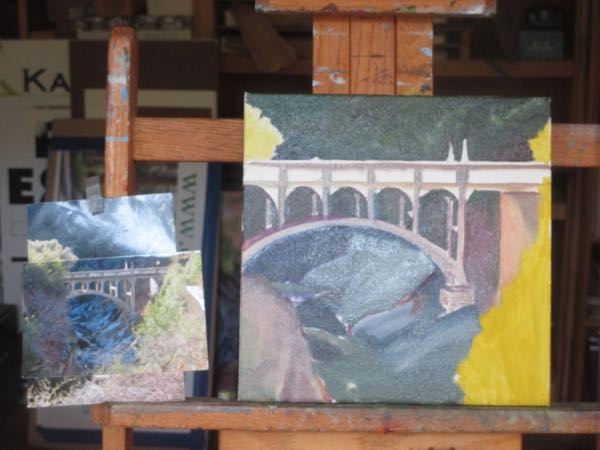 I didn't take many intermediate photos of the 10×10″ bridge. After a few layers, I pulled out the 24×30″ painting, dusted it off and dove back in.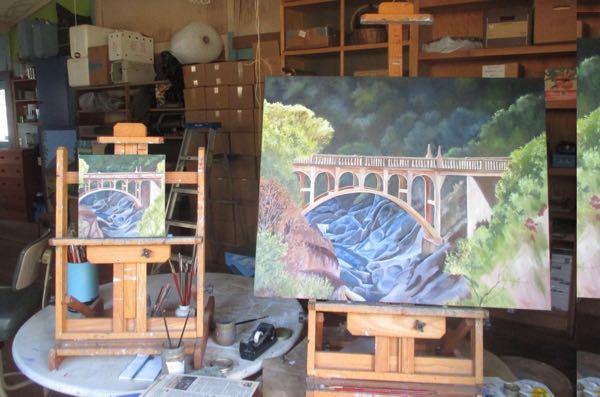 Getting there on the 10×10″, wondering how much to perfect things.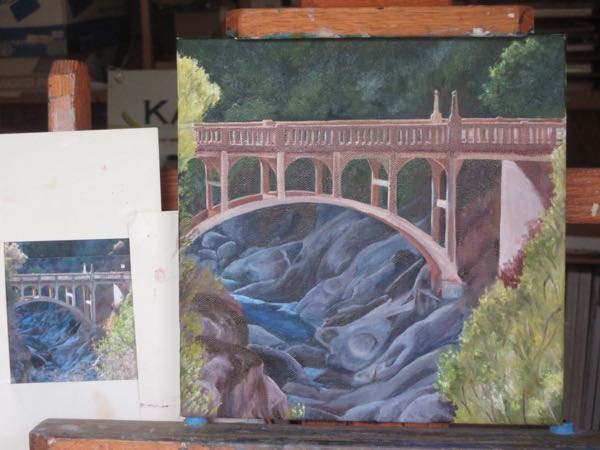 It took a long time to figure out how to interpret the cliffs and the shrubs. By the time I was finished for the day, the light for photography was poor. The bridge itself needs more refining, especially those miniature spaces around the railing.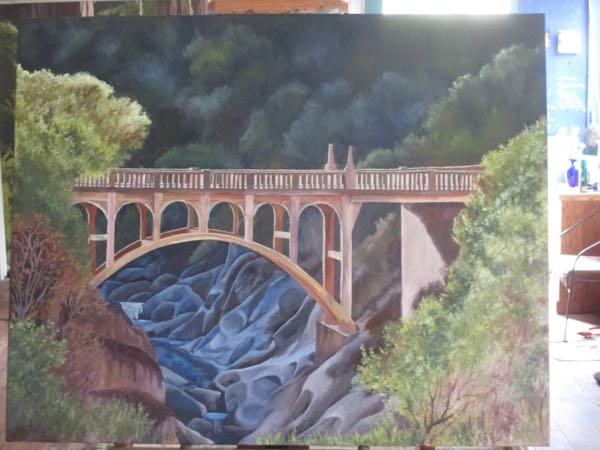 As always, I have two main thoughts about my beloved Oak Grove Bridge:
A bridge picture is the perfect blend of architecture and landscape.
This is sort of too hard for me, in spite of it being about the 26th time I've painted it. I may not live long enough to paint as well as I draw.