(I wanted to call this Big Trees, Little Mural, but the word Sequoia is more likely to be found by Mr. Google. Is Mr. Google the new version of "the Man"??)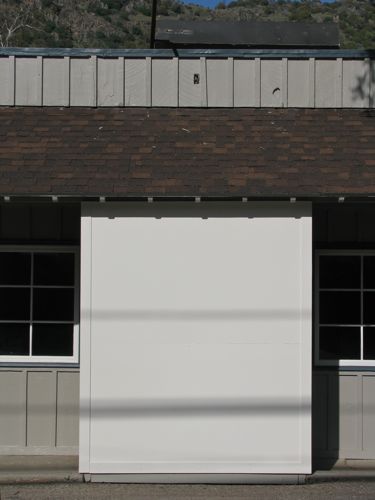 This white panel is about 6 feet wide and 7 feet high and it is READY to be painted!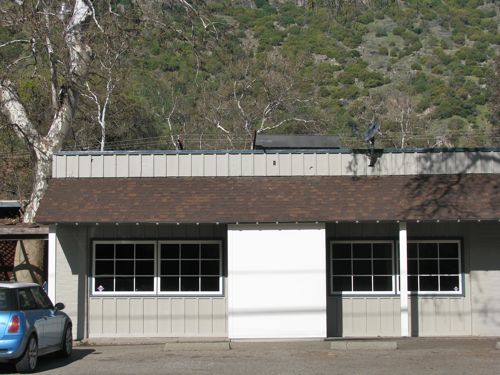 This is the entire gonna-be-a-business, called Sequoia Outdoor Sports in Three Rivers. (Not my car – I drive Honda Accords. Now on #4 (since 1981) Love 'em!)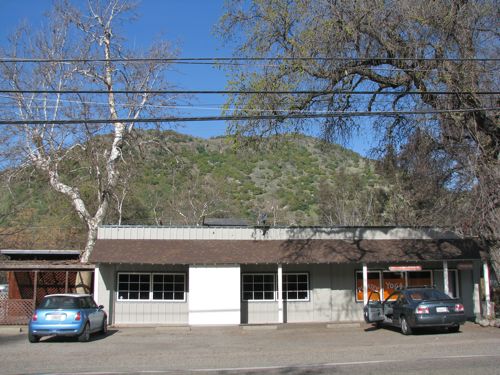 Here is the whole building, including the Yoga studio on the right side. (I know, shut the car door!)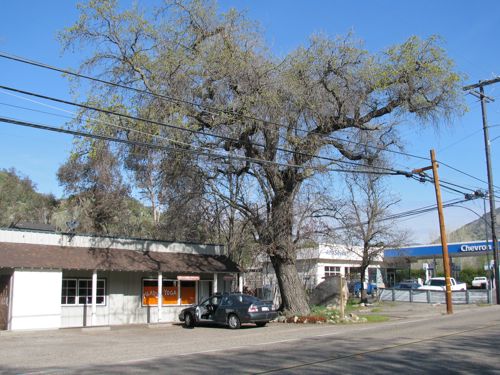 Here it is with the Chevron station so you really know where it is in Three Rivers! And look at that fabulous tree – it dropped lots of nice little twigs that were just perfect for stirring paint.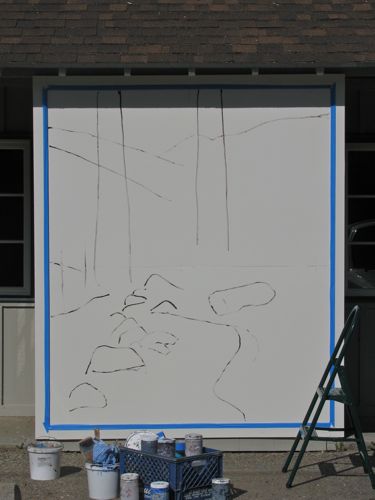 First I taped the edges so it will have a nice white frame. Then I drew it. Pretty sketchy drawing!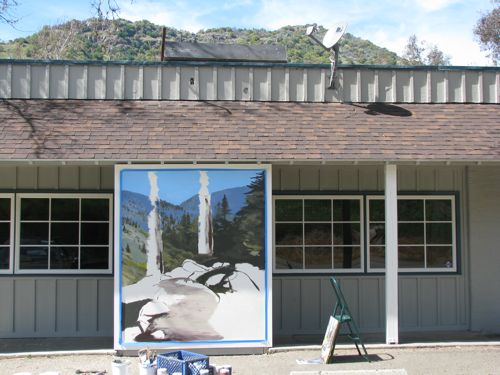 Back to front coincides with top to bottom. What am I painting? It is based on an oil painting that the owner of Sequoia Outdoor Sports really liked. He asked that I substitute Sequoia trees for the red firs. That threw me into a mess of confusion because there are no redwoods in Mineral King. But, I'm not painting Mineral King, I'm painting an illusion, a summary, a feeling, a sense of being on a trail in Sequoia National Park.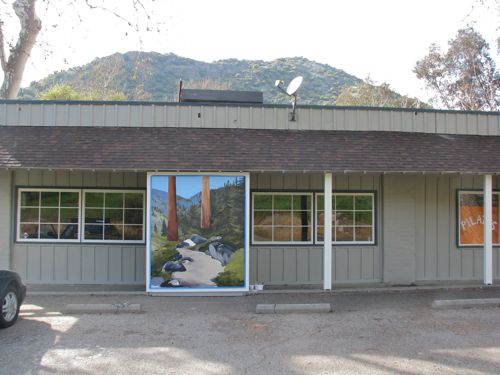 End of the day – staring to look okay, but still best viewed from the back of a fast horse. I will refrain from showing you the closer view. Tomorrow the detail will take place and THEN I will show it to you, along with the oil painting that inspired it.