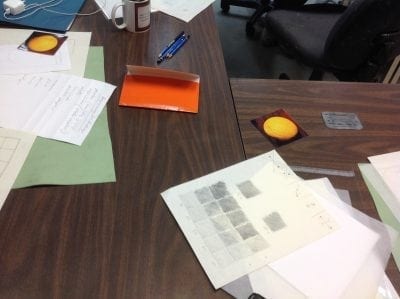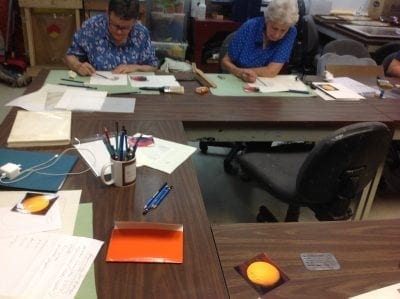 Arts Visalia hired me to teach 2 beginning drawing workshops this summer. In June, there were 5 students. The time flew and we all thoroughly enjoyed it. In August, there were 5 new students, and once again, we all had a very good time of learning.
They learned about the basics of drawing, and a little about me. I learned a little about them, and that taking photos with the iPad isn't a plan if I want to show you the photos on the blog.
After much techie wrangling, I found a way to show you the photos. Tech explained is boring; tech wrangled with is alternately frustrating and exhilarating. I'd rather be drawing, teaching drawing, or blogging.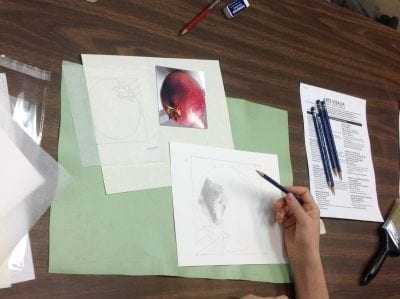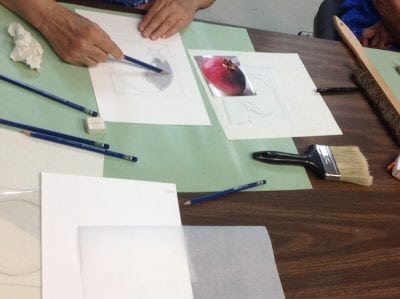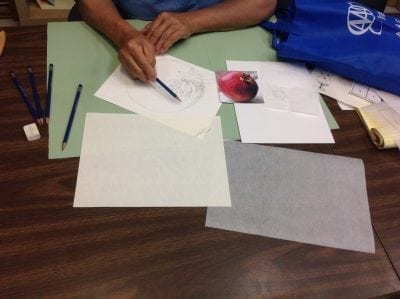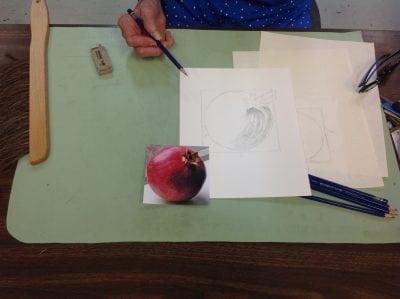 If it appears that everyone is drawing the same thing, that is because everyone is drawing the same thing. It is much easier to demonstrate once for everyone than have 5 different things happening at the same time.