Redbud is a gorgeous tree or shrub that blooms in March in Three Rivers (and probably many other places.)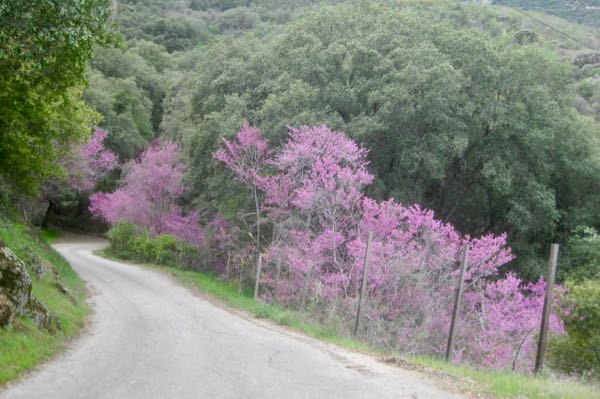 For many years, Three Rivers has had an arts and crafts fair called the Redbud Festival. It happens in May, this year on Saturday, May 13 and Sunday, May 14.
Where?
So glad you asked – Three Rivers Veterans Memorial Building
When?
Great question – 10 a.m. until 5 p.m. on Saturday, 10-4 on Sunday
This is how my booth looked last year. Oh dear, there is that 24×30″ unfinished painting of The Oak Grove Bridge. I may bring it again this year, along with FIVE coloring books, ZERO tee-shirts, many cards and lots of new paintings (including a rooster, a pair of hens, and 2 paintings of eggs).