Painted in 2012
I'm sad to say that Sequoia Outdoor Sports closed their doors. Their mural was designed to be removable and it has been removed to a private location where the owners can continue to enjoy it.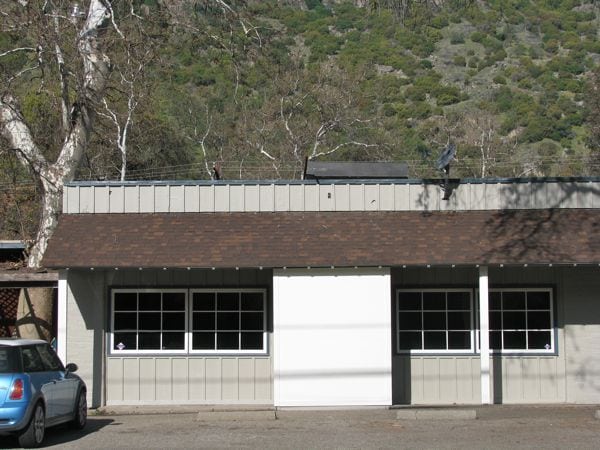 There's my blank canvas, waiting to be transformed into a traffic stopping picture.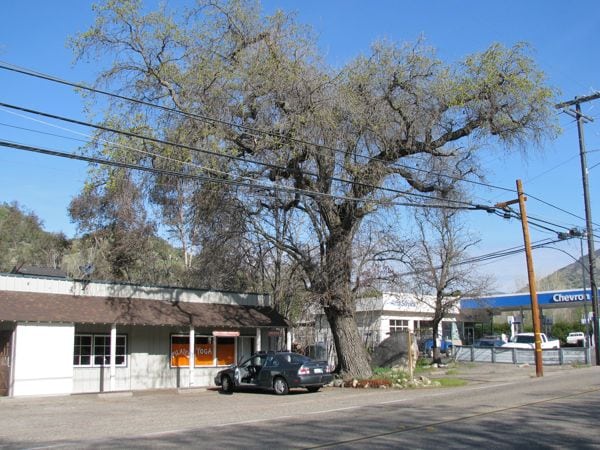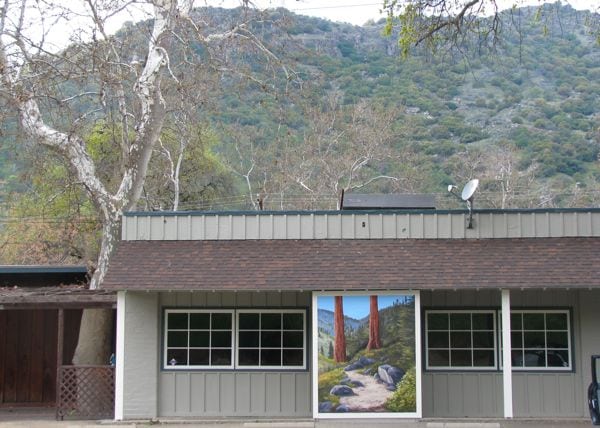 This is based on a trail out of Mineral King, but the owner of the store requested Sequoia trees instead of red firs. This caused me quite a bit of discomfort, but it was his mural, so it was his decision. I compromised by changing the configuration of the mountains in the distance so it would not look like Mineral King. The owner said that the bulk of his customers would be in Three Rivers because of the Big Trees, so authenticity and accuracy wasn't that important.