132 North E Street, Exeter, California – painted in 2009
To-scale model paintings of the mural (called "maquettes") were painted and approved before the mural began.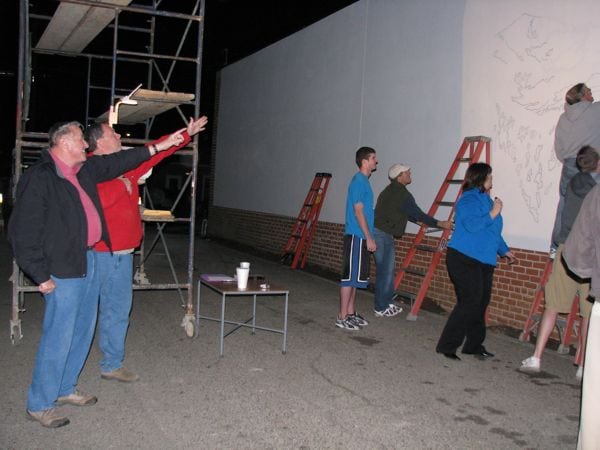 The mural was projected onto the wall at night and traced with magic markers by many tall volunteers.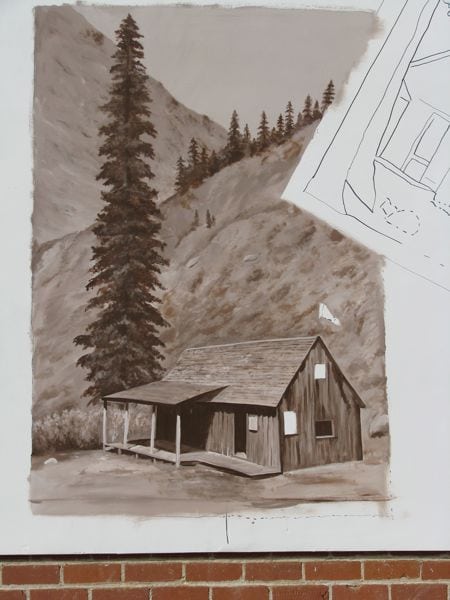 The first thing I chose to paint was this depiction of the old Mineral King store. It didn't require a ladder or scaffolding and was close to the sidewalk, so passers-by could get a taste of what was coming.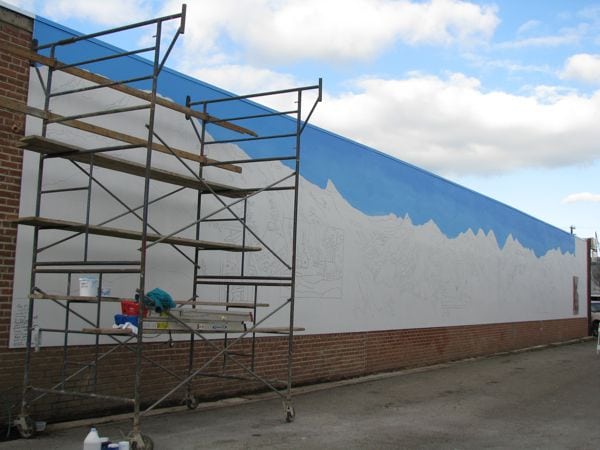 This scaffolding was like the world's largest and most obstinate shopping cart. It was necessary in order to reach the sky but didn't work at the far end. That require a forklift!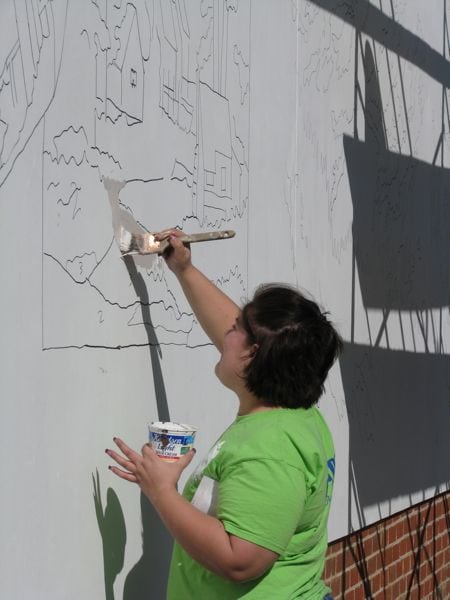 Ashley was one of the many welcome helpers.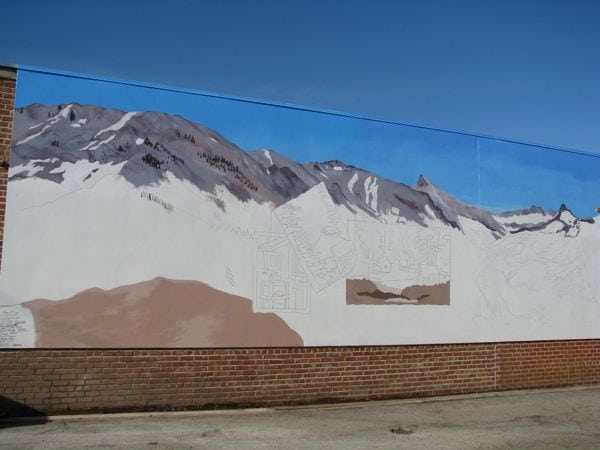 After the sky, I began the mountains. The larger patches of color below were undercoats, applied by friends who wanted to help. We established a paint-by-number system that allowed helps to paint with confidence.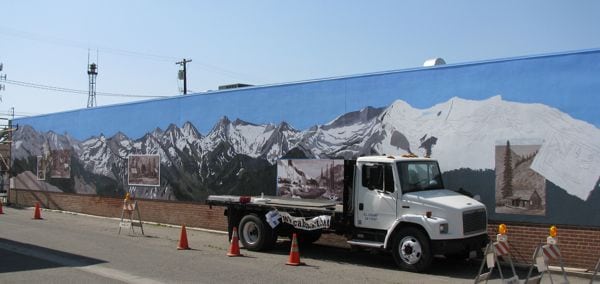 Eventually I gave up on the scaffolding and used my generous friend's truck as a painting platform.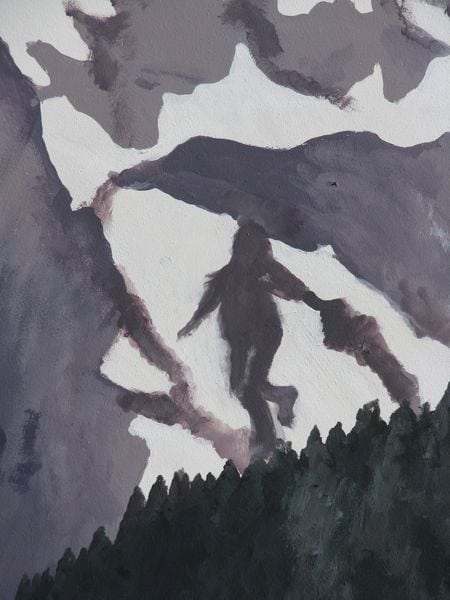 One of the most fun parts was deciding what to hide. There are 12 items hidden in this mural. Do you see the running girl here?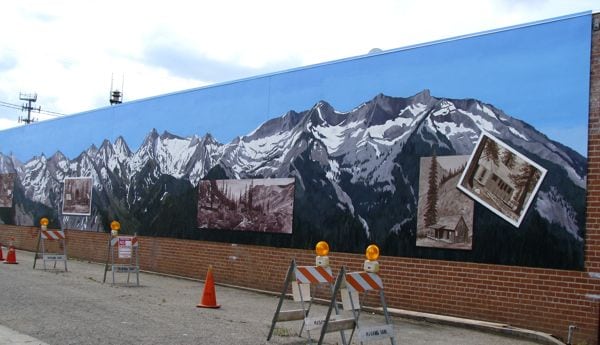 110 feet long, 13 feet high (begun about 4 feet off the ground), 52 days of painting, DONE!