Tulare County Historical Museum, Mooney Grove Park, Visalia, 24′ x 8′ , painted in 2008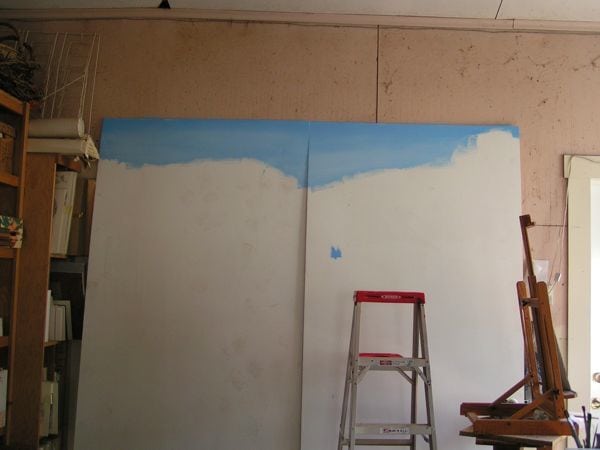 This mural was painted on 4×8 panels set up in the studio.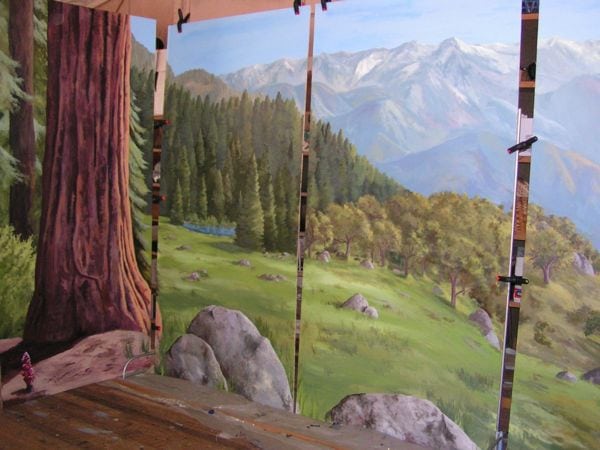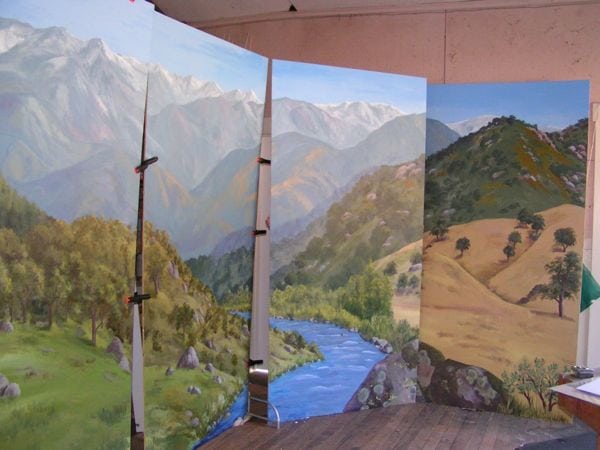 It had to be transported in the back of a County truck. Bye-bye, mural! See you down the hill!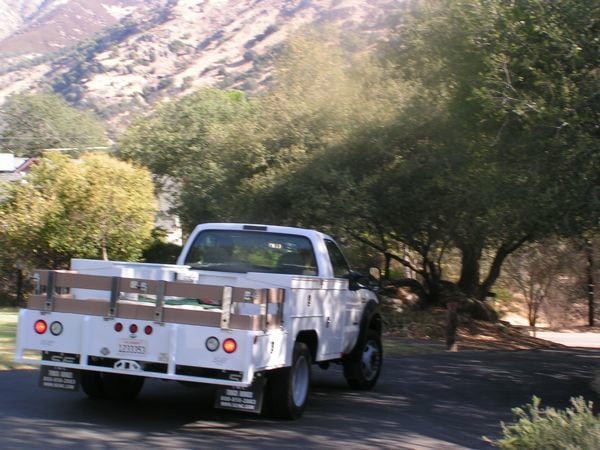 We installed the mural as a backdrop in a display case.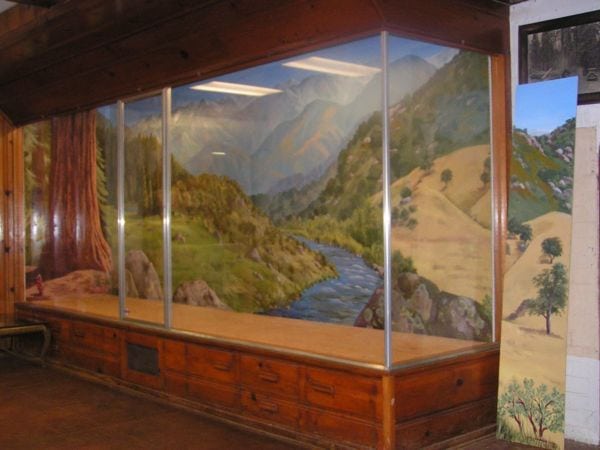 We had a bit of a math accident. It was too long, so we had to saw off the right 10 or 12 inches. Then I had to hunker down inside the display case and resign it, because my signature got sawed off!