Mineral King: In Our Backyard
Exeter, 132 North E Street (105x 12.5′)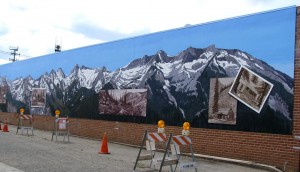 This is almost the entire mural looking west from E Street.
Projecting the mural onto the 105′ wall took many tall helpers and lots of hours!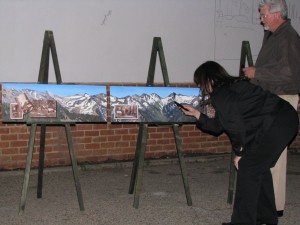 These are 2 of the 3 panels of the model painting for the mural.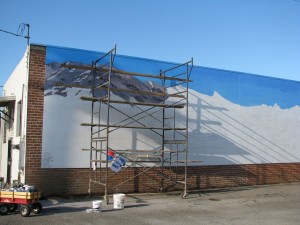 Oh my goodness, will this ever be finished? Yep, took 52 days of painting!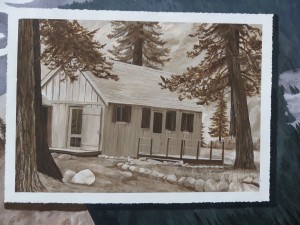 The mural has several sepia toned "snapshots" such as this cabin, which still looks much as it did in the 1940s.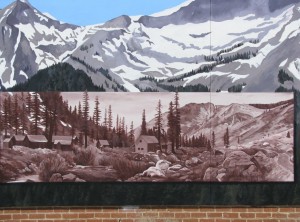 This panoramic sepia "snapshot" contains 2 of the 12 hidden objects.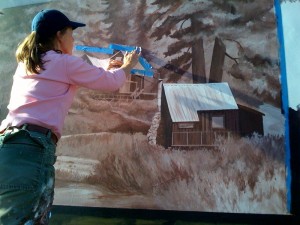 I may have used 2 miles of blue masking tape on the project!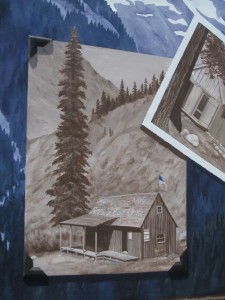 After the 1906 earthquake destroyed the Smith Hotel, the ruins were pushed together to form a store and Post Office building. This functional gathering place stood until an avalanche took it down in the very heavy winter of 1968-69.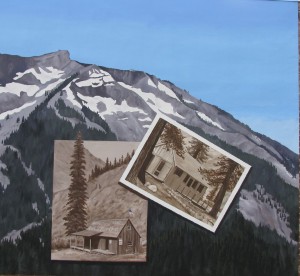 These 2 sepia toned "snapshots" are closest to E Street.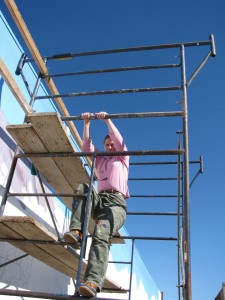 I enjoyed climbing the scaffolding so much that my husband offered to build me a jungle gym in our yard.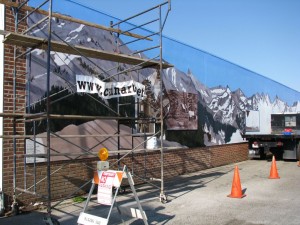 The scaffolding was fun to climb, but the truck was much easier to move and more practical to work from. I will always be grateful to my good friend Keith for the loan of that wonderful vehicle/painting platform.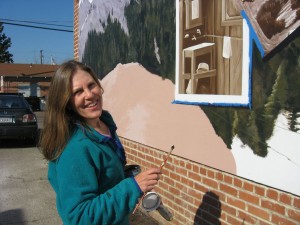 I was so happy painting the mural that I should have been twins!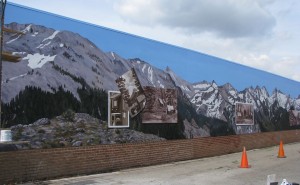 Here is the mural looking east toward E Street.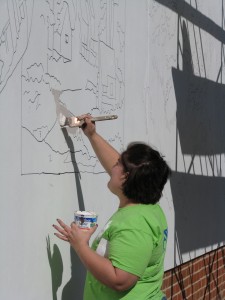 Ashley was a great help to me on a day that I just felt overwhelmed by the immensity of the project.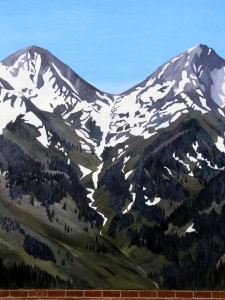 This is an unusual view of Farewell Gap.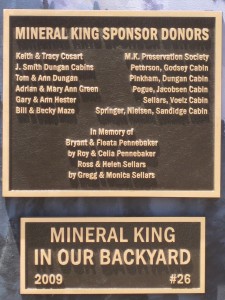 This was one of the murals completely paid for by sponsors!