Men + Mules + Water = Power
Exeter, 120 North E Street (45×15′)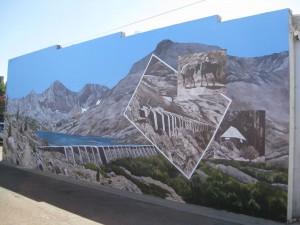 Looking East

Group Sketch – the mural was projected onto the wall after dark and friends showed up to help using magic markers.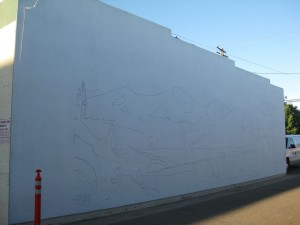 Sketch – this is the way the mural looked before the first brush strokes were applied.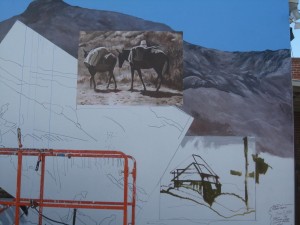 Beginning – the mural is painted from top to bottom.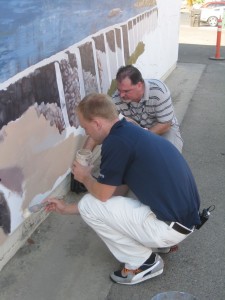 Clayton Clark of Channel 26′s Great Day program helped out one day.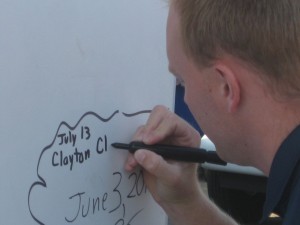 Clayton added his name to the list of those who helped with the projection.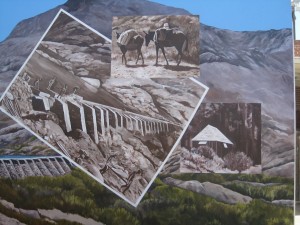 Here is a finished portion of the mural.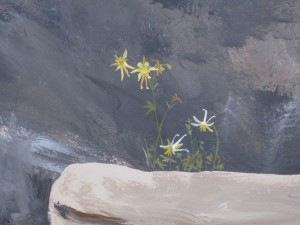 Sierra Columbine is one of 6 identifiable wildflowers "hidden" in the mural.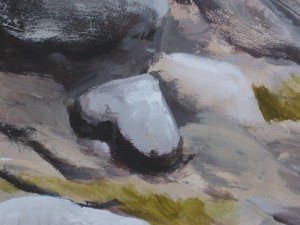 This is one of four heart-shaped rocks hidden within the mural.