What is a "large painting situation"?
In the life of your Central California artist, this means that all my large paintings are gone. They are now gracing my dentist's office in Three Rivers.
It was time to dive into the largish painting of White Chief that I began back in October, working to git-'er-dun so I will be ready for more largish paintings. "Largish", because the largest canvases I have on hand right now are 18×24″, which is HUGE after 8×10″, but not very large on someone's wall.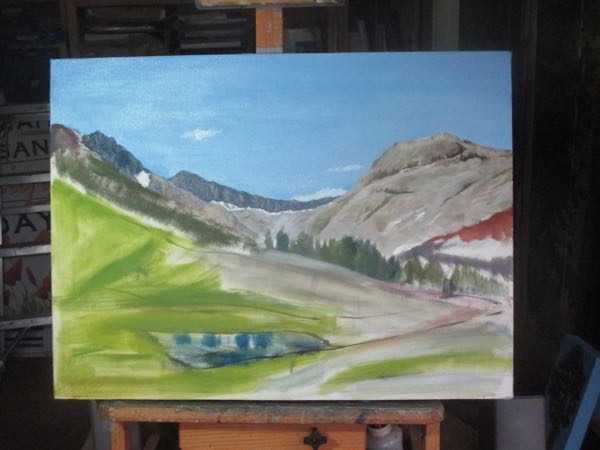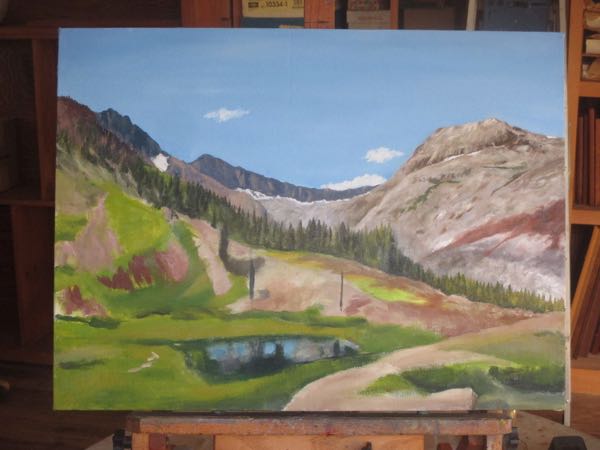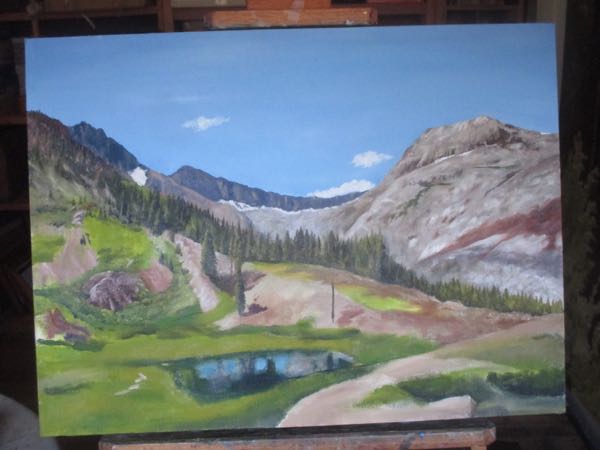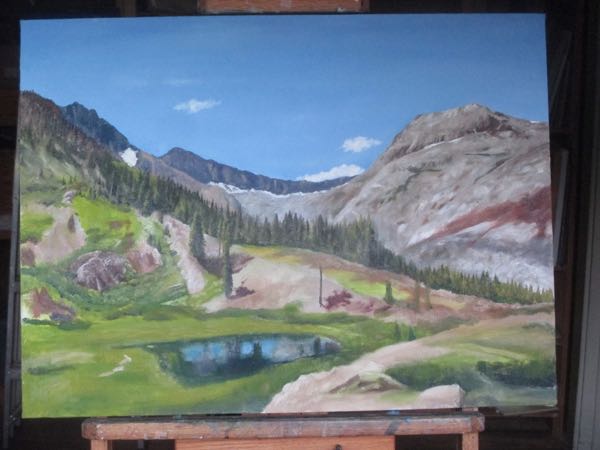 Lots of nondescript detail in rock formations, rock piles, rocks, stones, pebbles, dirt, and shrubs, trees, grasses, groups of trees, shrubs, grasses, all interspersed with rocks, et cetera, will I ever finish this. . .
The coloring varies on these photos of the same painting because it looks different in the morning light than the afternoon light.