HAPPY BIRTHDAY, MELISSA!!
When I hike, I think. When I think, I ALWAYS have questions.
Here are his photos from inside the tunnel: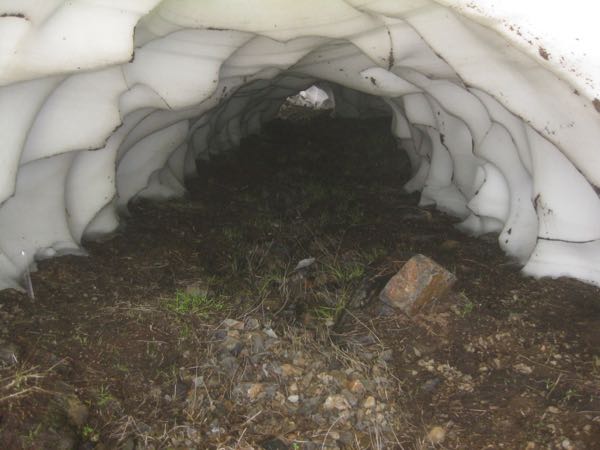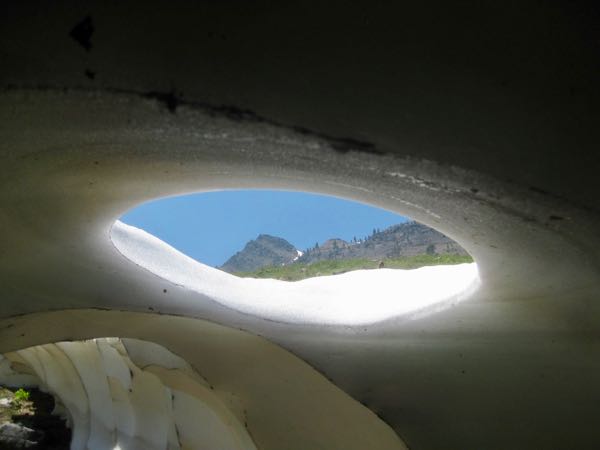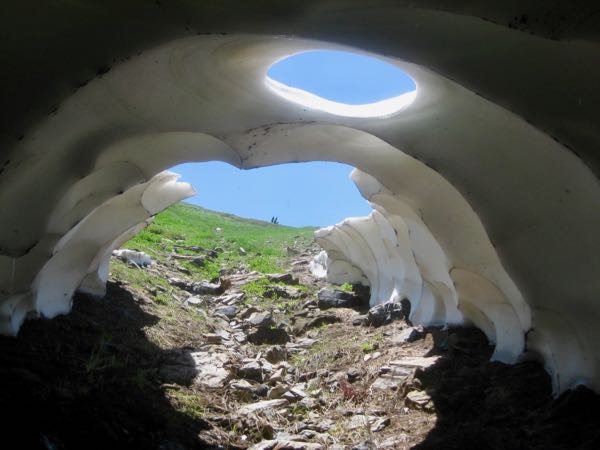 About a week later, the tunnel looked like this. He walked in it a ways, and then climbed out onto the pinkish algae-clad snow.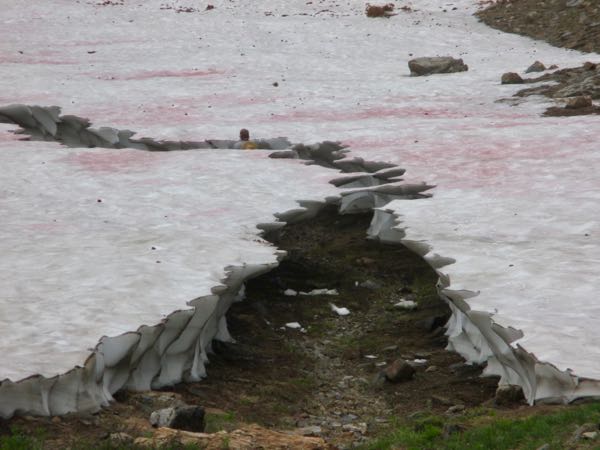 The more he rubbed and tried to wash off the algae, the redder it became.