Eagle Lake is about 4 miles from the Mineral King valley floor, but the trail is steep and rough. In spite of that, it is probably the most popular destination. Trail Guy doesn't like going there and I haven't been in several years. The last time I was there, the lake was almost empty, because some stupid hon-yock opened the gate on the dam.
This is no excuse to miss out on Eagle Meadow below the lake or the sloping meadow below Eagle Meadow.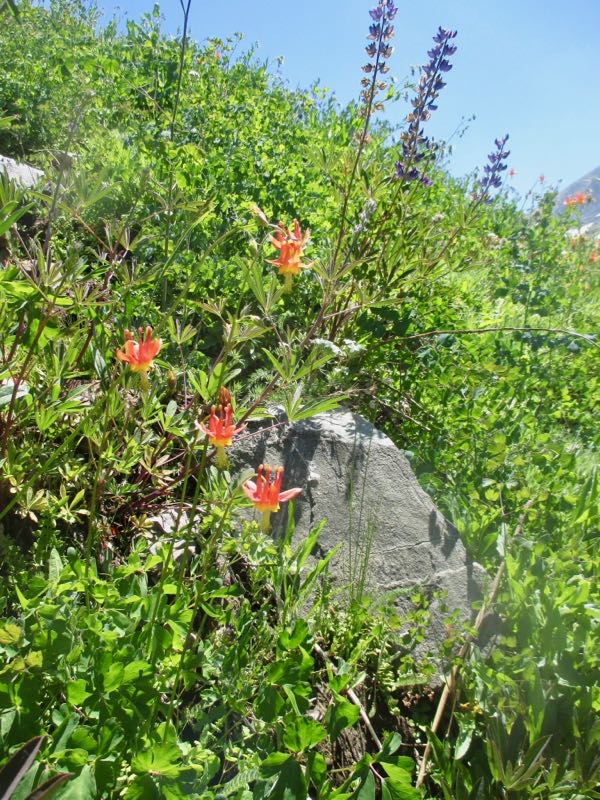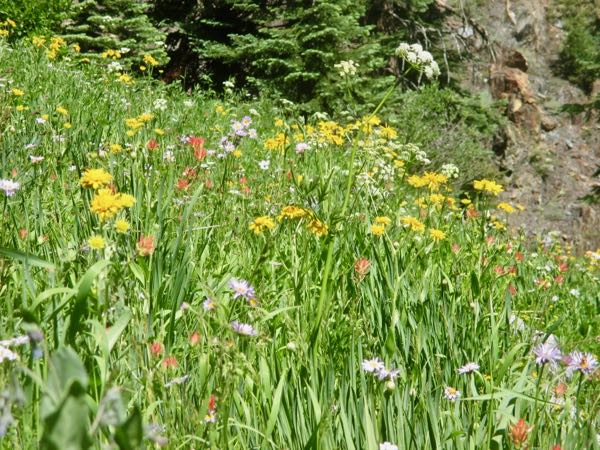 One also encounters a mysterious sinkhole, where water continually flows into and yet it doesn't fill up.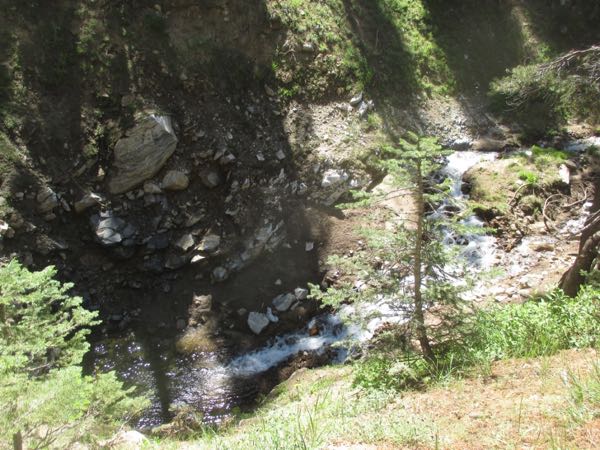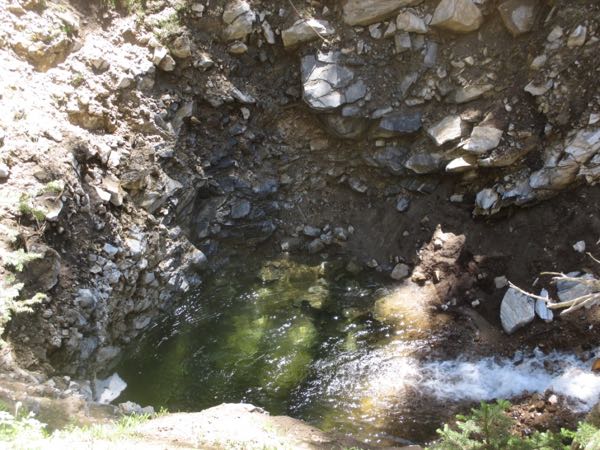 The trail looks positively bucolic, but there are armies, platoons and relentless swarms of ravenous bugs.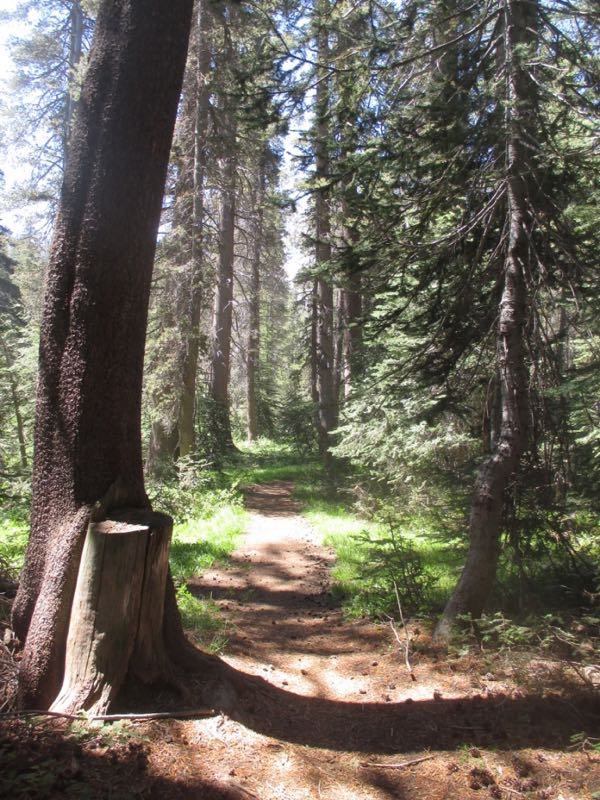 There is a meadow before you begin climbing to Eagle Lake, and it was full of Jeffrey Shooting Star and Knotweed. (and bugs that bite.)