Warm sunny fall days in Mineral King . . . a transitional time, torn between 2 places. I could be gardening at home, but I can still be hiking in Mineral King. I've been gone much of the summer, I miss home, but the cabin is still open and it is nice up there.
Choices and consequences, decisions, saying yes to one thing means saying no to a whole bunch of others.
We were up the hill last weekend and these are some fall sights.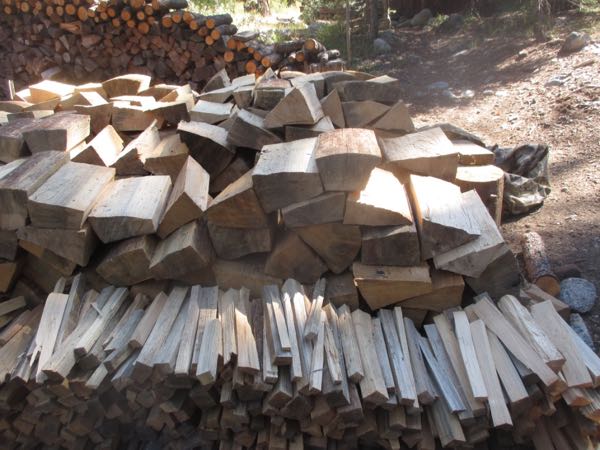 Lots of wood, but not enough is split. We have more fires in the stove in the fall and sugar pine burns up quickly.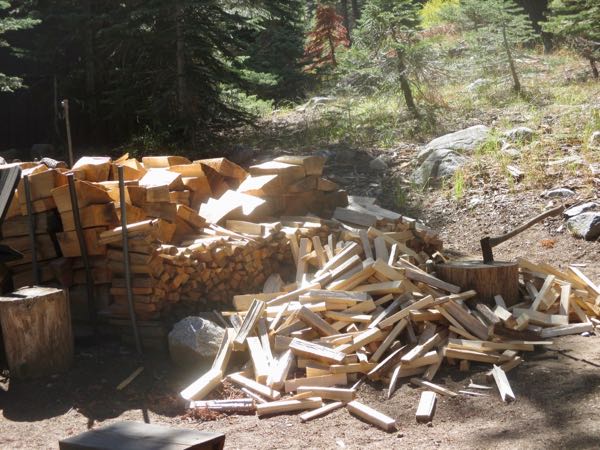 Fortunately, it splits easily.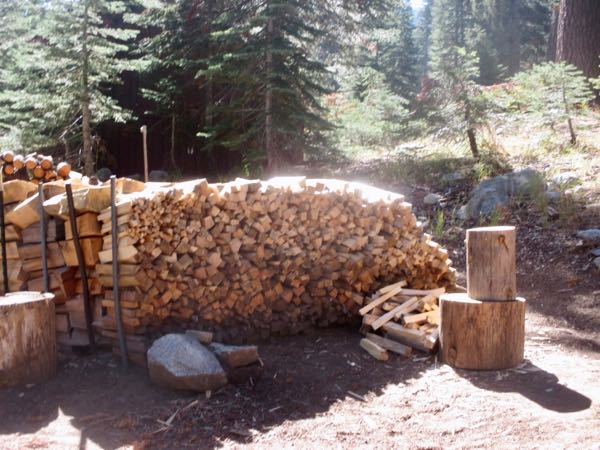 Alrighty, then, let's go for a walk. (Not a hike – used too much energy swinging an ax? Nah, just lazy.)