Back in the olden days when I could see without cheater magnifier glasses or a giant magnifying light, I used to draw at the cabin. I even had a drafting table upstairs underneath a north-west facing window for light.
It has been quite a few years since that was an adequate arrangement. I sold the table and stopped trying to work without electricity.
However, last week I wanted to get some work done and be out of the triple-digit heat. Since a 2018 calendar printing deadline is looming, I decided to give drawing at the cabin another try. The calendar will be all about water in Tulare County, and water doesn't require a T-square or precise measurements, the way architectural subjects do.
It has been so long since I drew up the hill that my favorite brand of pencils has changed from Turquoise to Mars Staedtler. I had no Mars, so I used a Palomino Blackwing.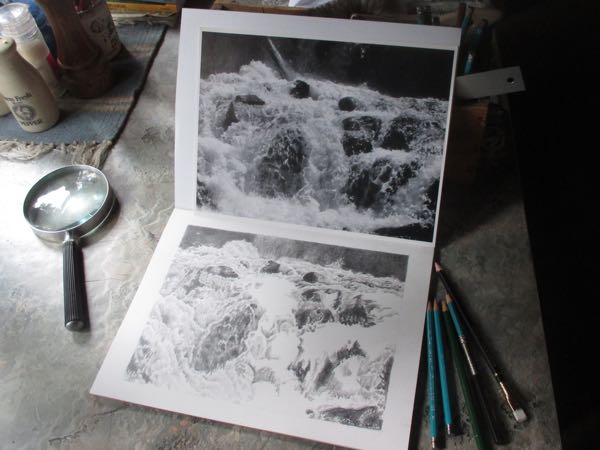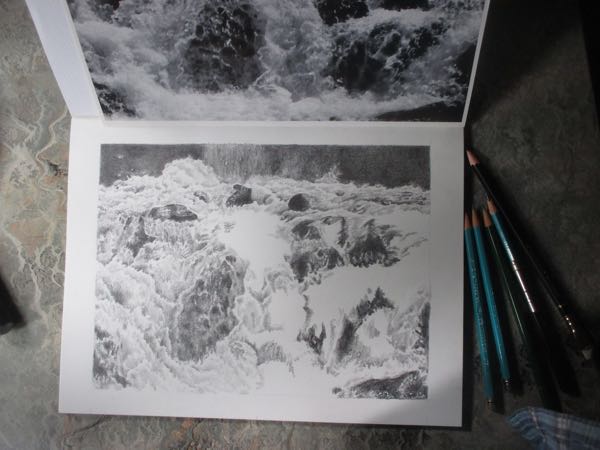 Grandpa's magnifying glass helped. I took the drawing home, and perfected things under the giant magnifying light before scanning and doing the Photoshop prep for the 2018 calendar.
This was definitely a successful experiment, so we celebrated with a BBQ'd pizza for dinner. No way was I cooking that in the woodstove – it would get as hot in the kitchen as it is down the hill!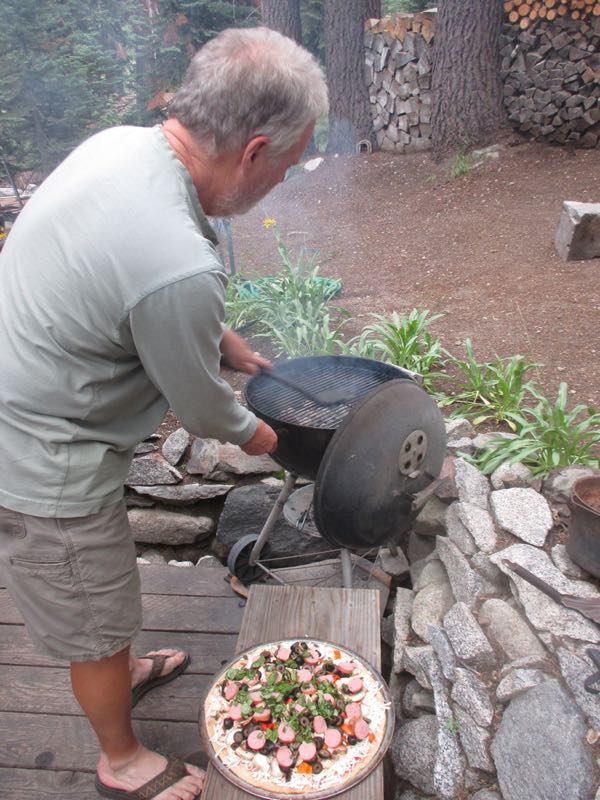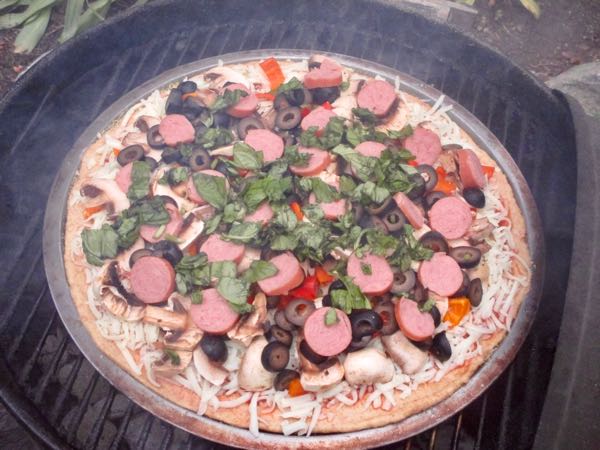 Curious about Palomino Blackwing pencils? I got them through Amazon, of course.