I get another chance at a do-over!
A customer asked to buy three of the original pencil drawings from The Cabins of Wilsonia. One of them is gone, so I offered to redraw it for him. He agreed.
The one he wants redrawn isn't one I felt very proud of. Maybe I got sloppy in the midst of 272 drawings (can't remember the actual number). Maybe I draw better now. Maybe it didn't reproduce as well as I had hoped. Maybe I did a poor job prepping it for printing. Maybe my standards have been raised or tastes have changed.
Maybe it is all in my head.
Here it is: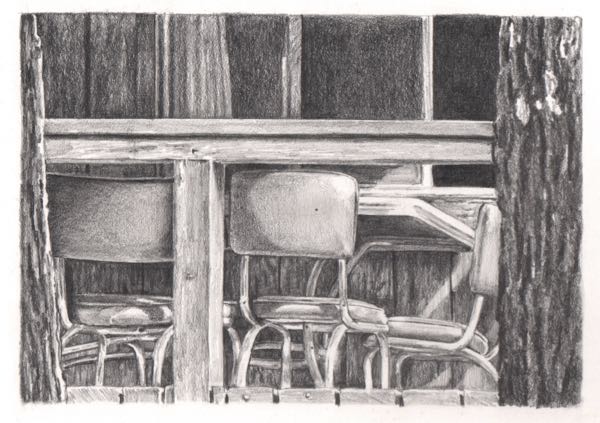 I can't wait to redo this! (Have I told you how much I love to draw, especially architectural scenes?)