We've all heard the question: Which came first, the chicken or the egg? (ever notice the chicken always comes first in the question?)
Last week, I painted some of Ethan's chickens (the same Ethan of Ethan's Eggs). Shiny, wet, unsigned, still sitting on the easel.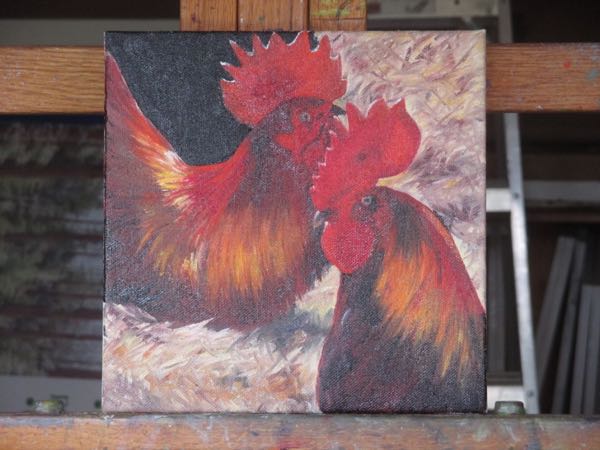 Just before this, I showed you some egg paintings. This might cause you to think the egg came first.
But wait! A few years ago, I painted one of Marilyn's chickens. This might cause you to decide the chicken came first.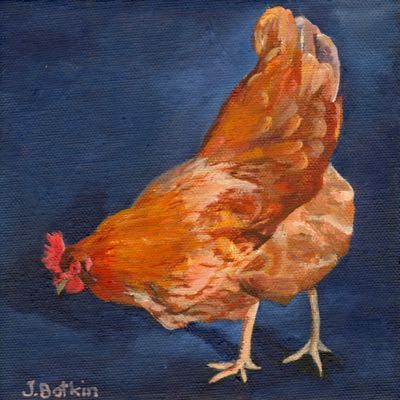 Alas, you would be wrong about the chicken coming first because 10 or 15 years ago, I drew some eggs in pencil. Bummer, it was before digital photography or scanners or computers had become part of my business. I gave the drawing to my friend Annie, because she was always sharing eggs from her birds with me.
In my art life, the eggs came before the chickens. Guess you'll just have to trust me on this.
These paintings and more chicken and egg paintings will be available at the upcoming Redbud Festival in Three Rivers, Mother's Day weekend at the Memorial Building.