Drawing architecture in pencil is my favorite thing. Since this drawing is gone, I get to redraw it. Second chances, opportunities to improve, do-overs–all good things.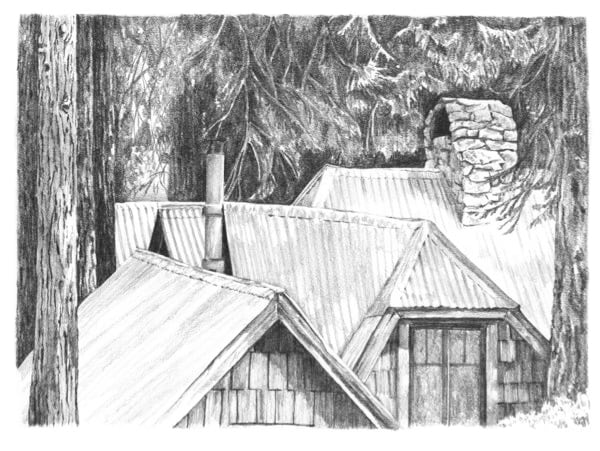 This is how it looks after about three short sessions with my pencils. Cabin closing, oil painting, teaching drawing lessons, taking inventory and planning for shows, editing, book design, blogging, these things all cut into time to do my favorite thing. But, pencil drawings don't take up a lot of room, there is no palette to secure or brushes to clean. (More reasons why pencil drawing is my favorite thing.)
Would you believe these roofs all belong to the same structure? This cabin in Wilsonia contains some of the most interesting architectural oddities and details of any of the cabins. I hope to see it up close and personal next summer!