Is my mural, "Gekkos in Three Rivers" finished? A job isn't finished until I hear from the customer that she is happy. As of the writing of this blog post, I haven't heard.
The gekko on the left was the next one to be painted. These are the colors I chose. You can see the striking difference from the colored pencil version to the painted one – colored pencils make such wimpy-looking art! (unless you bear down with a zillion layers. . .)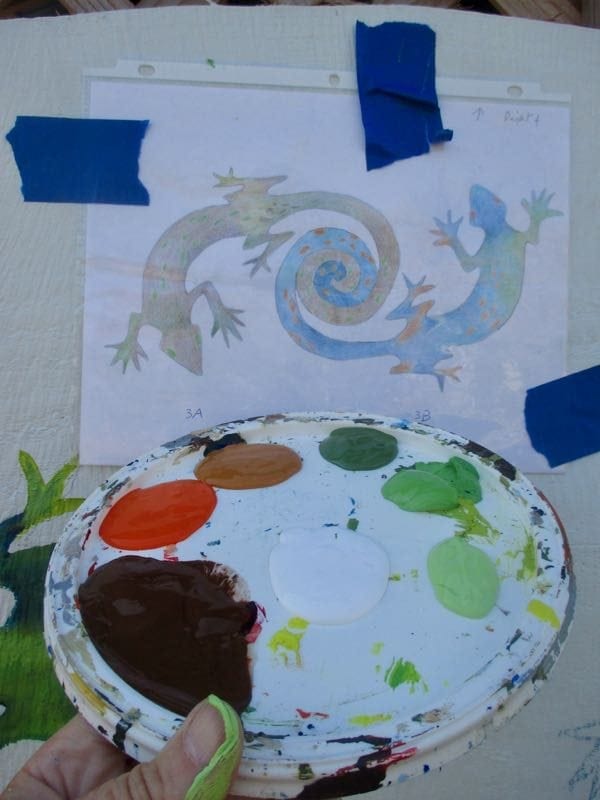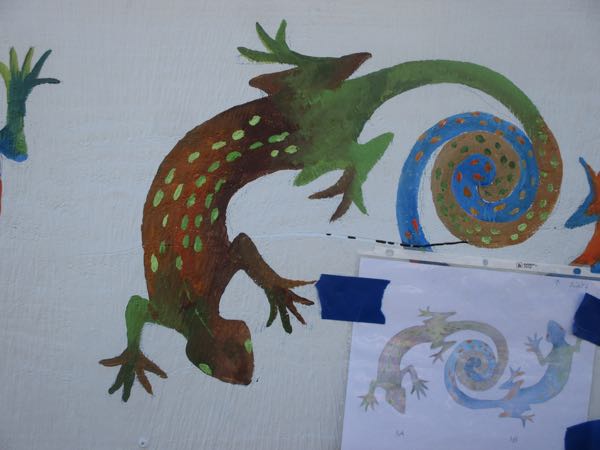 I finished the remaining one – my current favorite color combination of blue with brown (a teal sort of blue with a pinkish grayish brown is really my favorite, but let's not quibble here).
This is all 3 pairs. I studied them from a distance and then touched up this, that and the other thing. . . a little wider tail here, a few more spots there, painted "fingernails" in a few places, a wider body. . .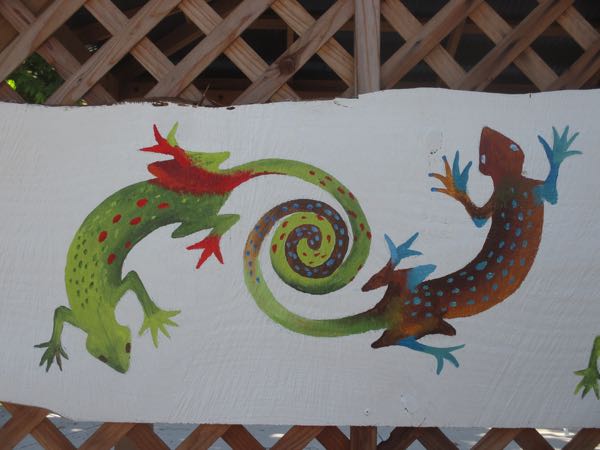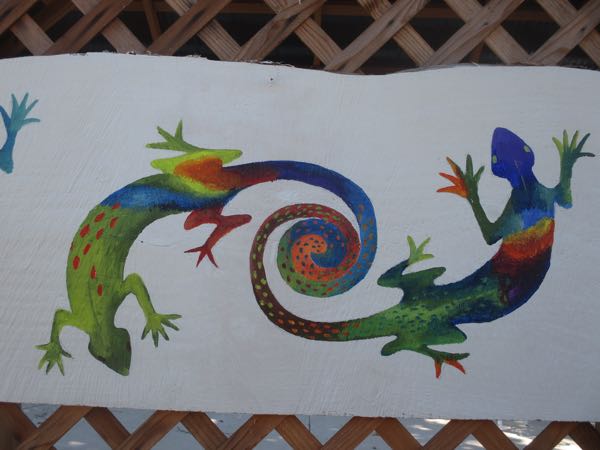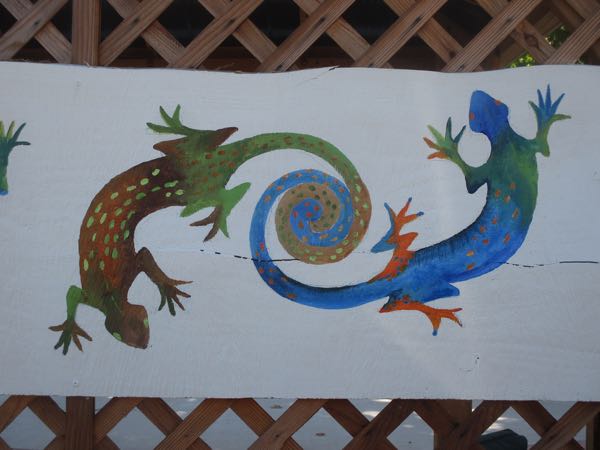 And here you can see them all together.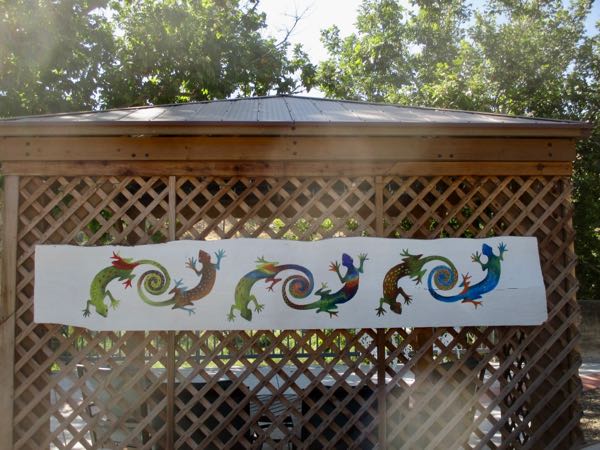 What a lovely place to work this has been. . . happy sigh of gratefulness for nice weather and a really full river.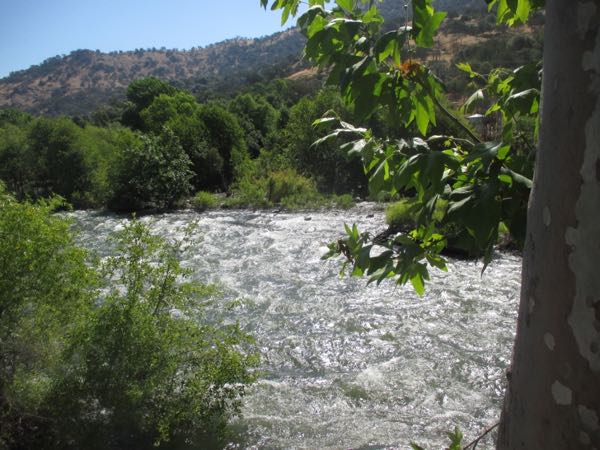 Let's step back and see it in on the gazebo. Don't you just want to hang out here?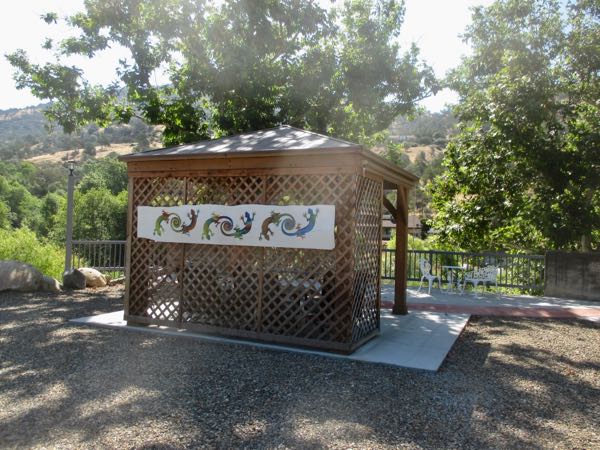 And finally, as it appears from the road.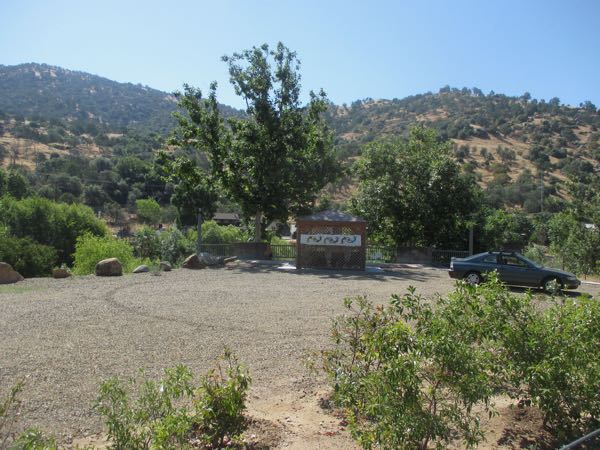 It sort of looks like a (wobbly) banner. You can see there is something on it, but don't know what it might be. Lots of colors, but which ones? Hmmm, maybe it will make people drive more slowly on North Fork.