It is Friday, and the only new thing I have to show you of Mineral King is a drawing. My weekends have been taken with memorial services (one last Saturday and another one tomorrow), drawing workshops, art receptions, business presentations.
I'm not complaining, just 'splaining.
The drawing is new. The scene is old, or perhaps "classic" is the right word.
It has been awhile since I drew anything of Mineral King (except for water). Maybe a series of pencil drawings of Mineral King would sell as reproduction prints. Cards? Too much money to print, too little profit. But I'll give that some thought too.
Want a laugh? Look at how I drew this scene in 1987.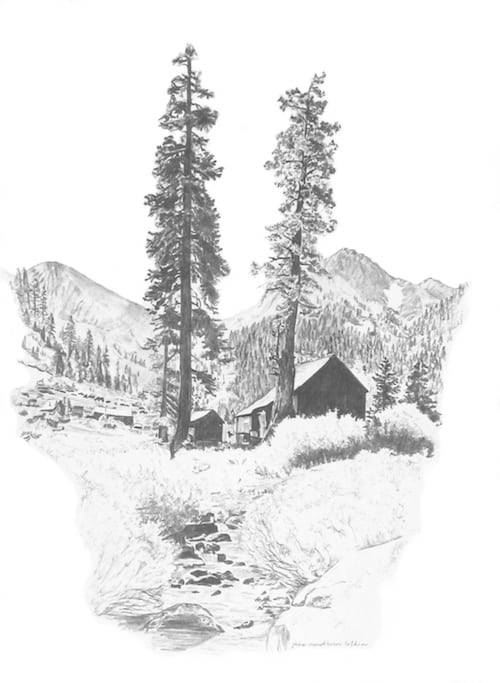 Growth is good, unless you are a cancer cell.