The rock section of the Eagle Lake Trail is very challenging if you were just expecting a little walk in the woods. Sometimes you have to wiggle your feet between some boulders, sometimes you have to just guess where the trail might be, sometimes you walk on a slab of granite, and none of it is very easy.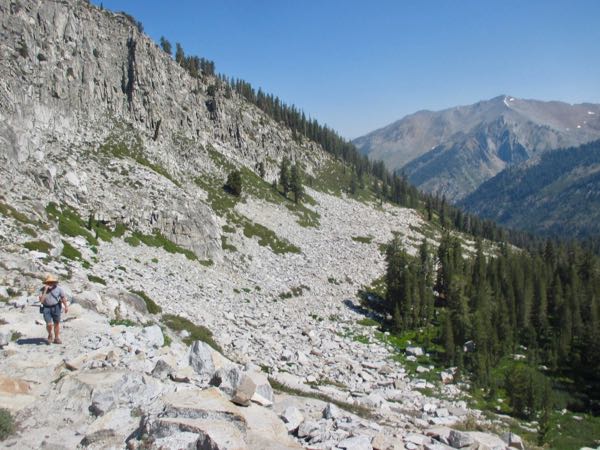 There are rewards: this is "Heather".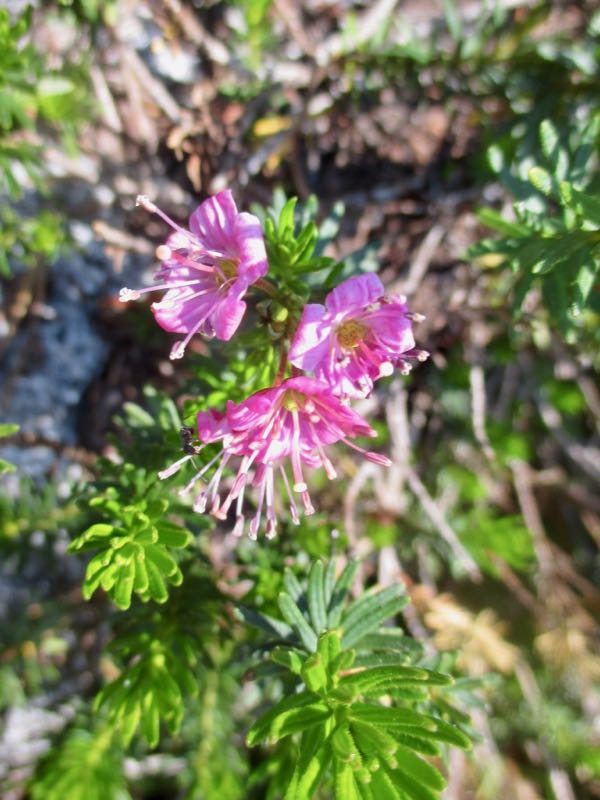 After the rocks, there is another section that I forgot about. It isn't too hard, but you have to watch your step because of all the roots. Trail Guy said there needs to be more "trail checks", which are things that catch rocks and dirt when water is flowing down the trail; otherwise, all the fill dirt washes down the trail, exposing the roots of the trees (none of which show in this photo- you'll have to trust me on this.)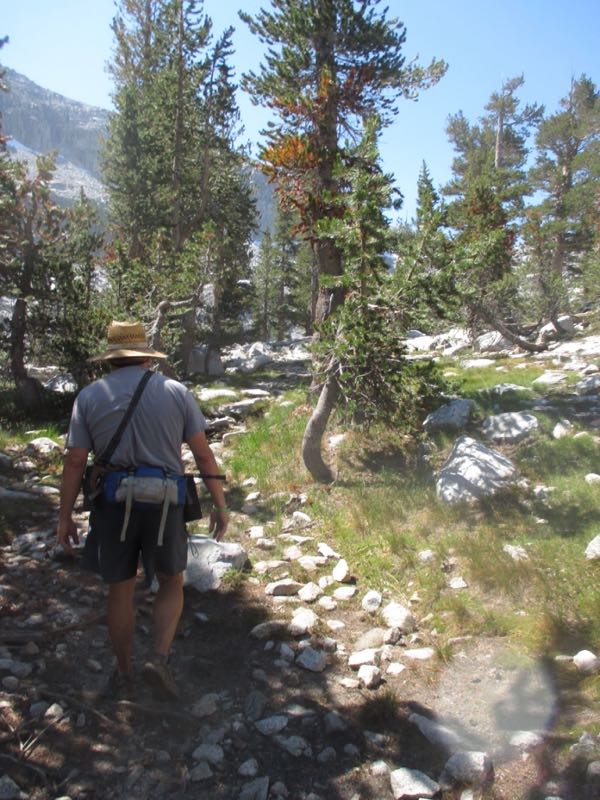 Eagle Lake is one of 4 lakes dammed by the Mt. Whitney Power Company so they could control the water flow for producing electricity. Trail Guy is heading out over the dam; doesn't it look like a lovely inviting path?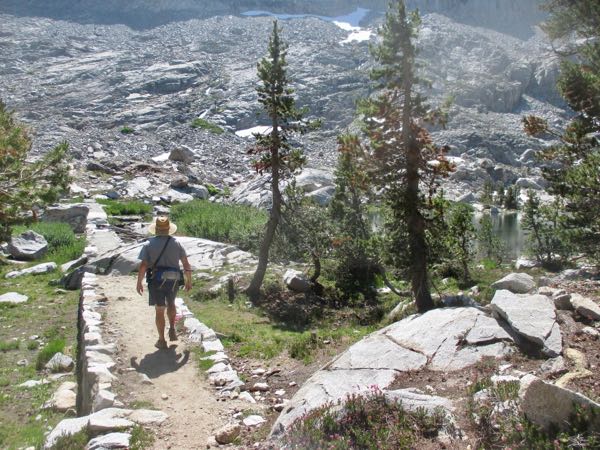 Welcome to Eagle Lake. Wish I'd brought some M&Ms. We earned them.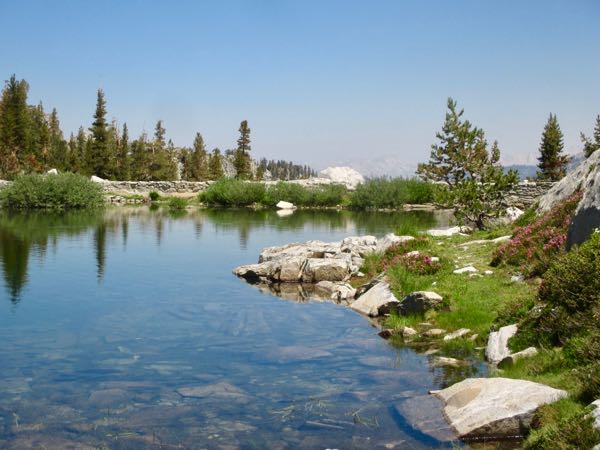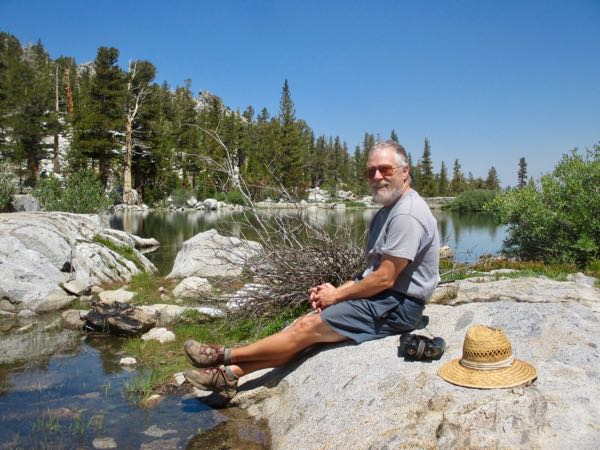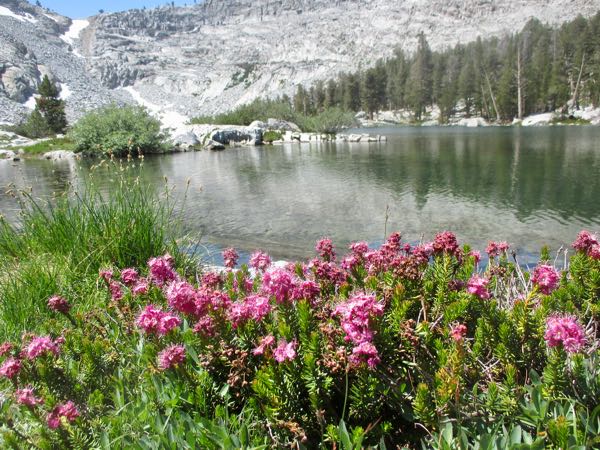 Trouble is, now we have to retrace our steps.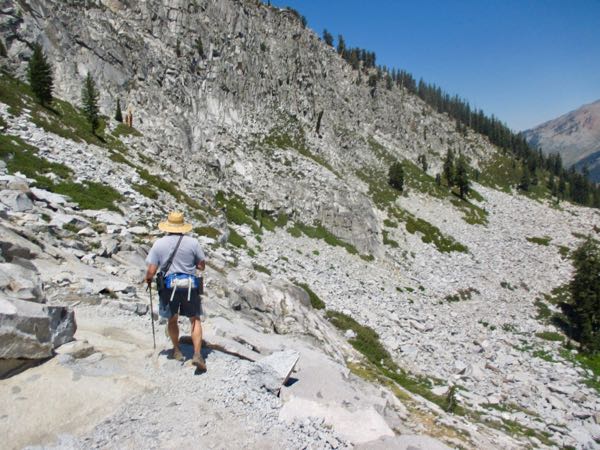 I think of the Eagle Lake Trail as "roots and shoots", because there are zillions of roots to trip over, and all those rocks required lots of shooting with explosives to make the trail. The evidence is in those star-ish shaped dealies on the rocks.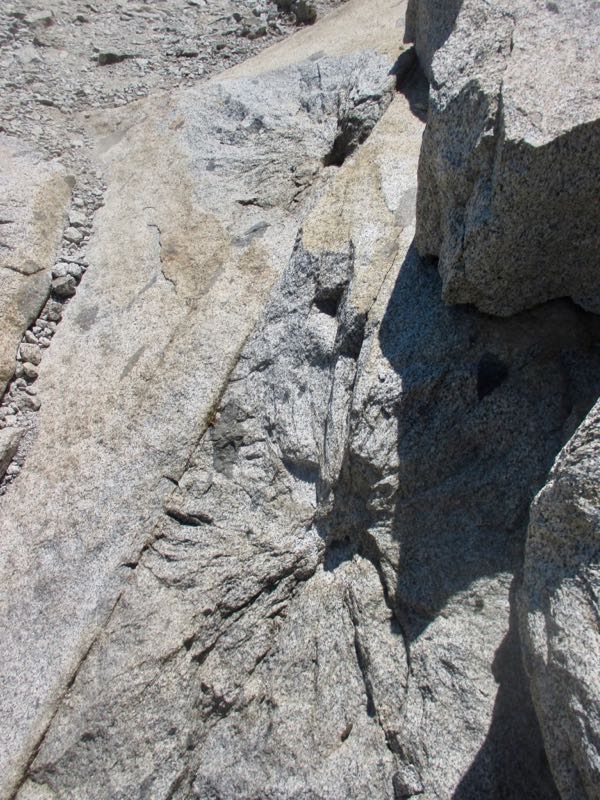 The vertical meadow below the sinkhole and above the trail junction to White Chief was still full of a variety of wildflowers.
So interesting that Eagle Lake is the most popular Mineral King hike destination, and it is probably the very worst trail. Our conclusion is that people like the name, have no idea what they are getting into (it's only 2.4 miles one way – how bad could that be?? Try 2+ hours to walk it and then decide for yourself!), and most people want to go to lakes.