Remember that I said the last time I saw Eagle Lake it was empty because some stupid hon-yock opened the dam? I didn't want that to be my last view of the place, so I told Trail Guy I wanted to go there, and I hoped he would join me.
He consented. I asked why he dislikes that hike so much; his reply is that the trail bed is horrible.
As usual, he was right.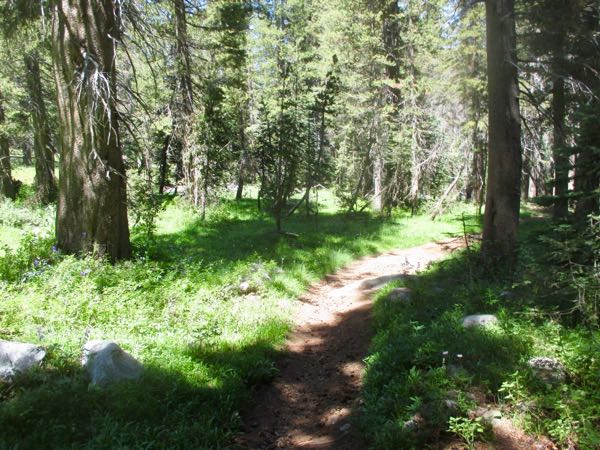 This is the prettiest area of the trail – flat, usually full of wildflowers, running water alongside the trail, shade, and TONS OF MOSQUITOES! So unfair. . .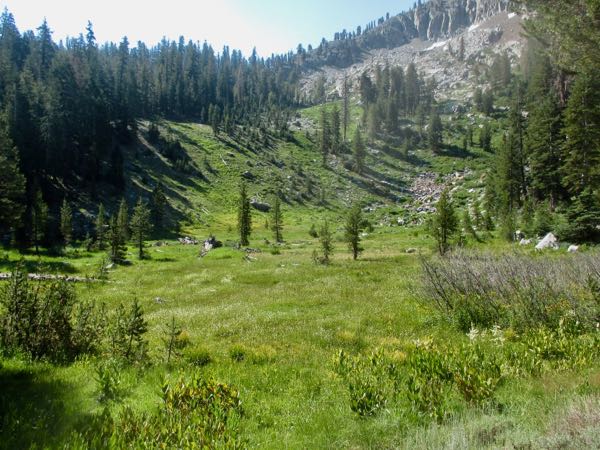 Was it just 2 weeks ago that this meadow was completely full of Jeffrey Shooting Star? Now it is full of knotweed, but it is white so makes no impression in a photo.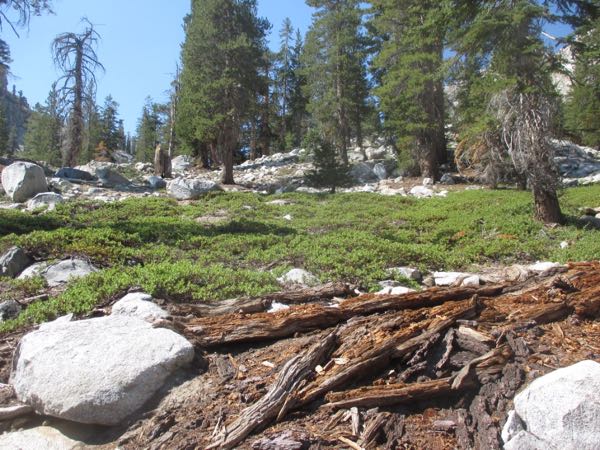 We climbed through an area I had completely forgotten about. I knew the rocks were coming, and forgot about this buffer zone.
After I navigated over/around this big boy, I caught up to Trail Guy standing by this:
I said, "WESTERN EUPATORIUM! I haven't seen this in years, and the last time was on the Franklin Lake trail!"
Trail Guy probably thought I was a little delirious.
To be continued. . .