The rain stopped briefly and the sun came out, so I went for a walk here in Three Rivers. This was on February 12, but there were other things to blog about last week.
Look! The buckeye trees, always precocious, are leafing out already.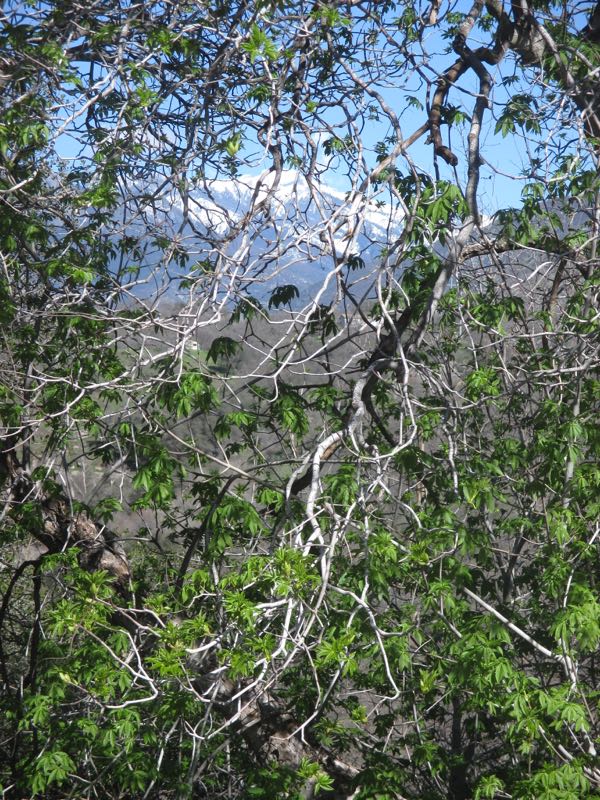 Here is an unobstructed view of Alta Peak and Moro Rock.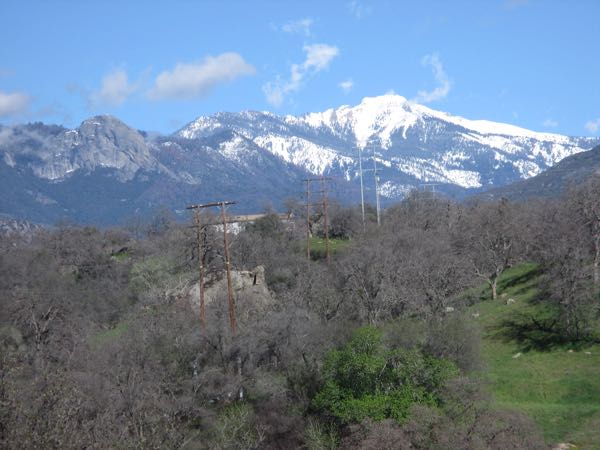 The Red Maids are in bloom!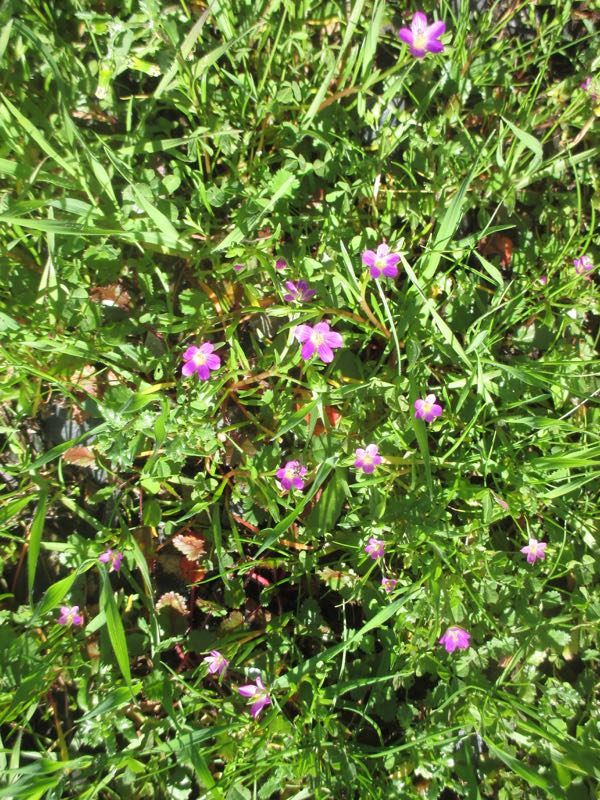 This ant hill is definitely a peculiar sight.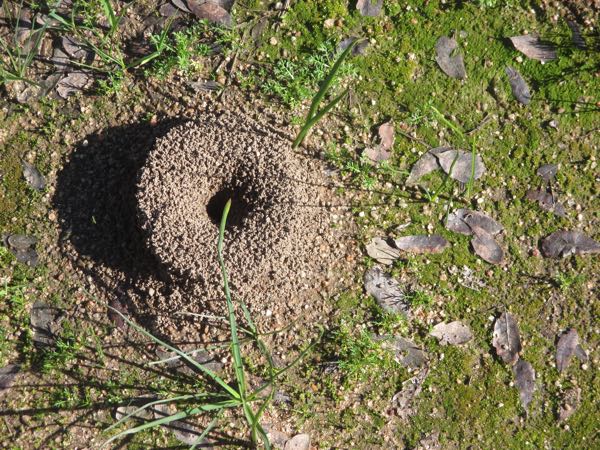 The narcissus are in bloom in my yard.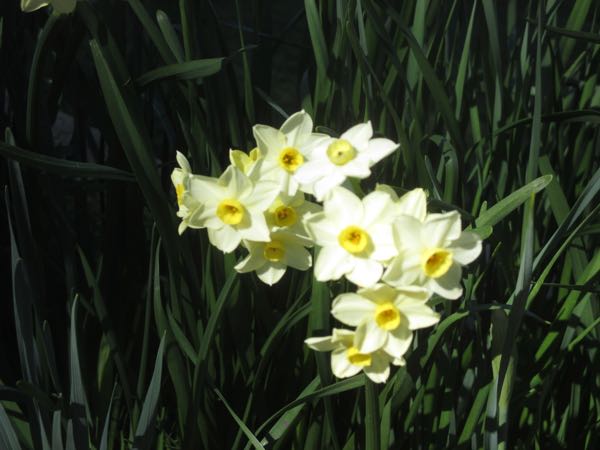 And what does a Central California artist do for fun when the sun is out?
She mixes a paint color for her neighbor's kitchen, of course.
Neighbor recently was in Italy and fell in love with a particular color. (Could there possibly be 2 color junkies in the same neighborhood??) The hardware store mixed a too-bright red, so together we figured out the color she wanted. This required adding tan from the gallon container, lightening it with white, and correcting the resulting pinkishness with yellow ochre. Then, we tried it on a kitchen cupboard door and declared it a winner. (It took 3 attempts with minor corrections each time.) Next, I had to match that exact color to convert the rest of the too-bright-red to our newly named "Red Pepper Cream Sauce". (Last time we invented the color of "Orange Blossom Special" for her kitchen, which looks spectacular with the Red Pepper Cream Sauce.)*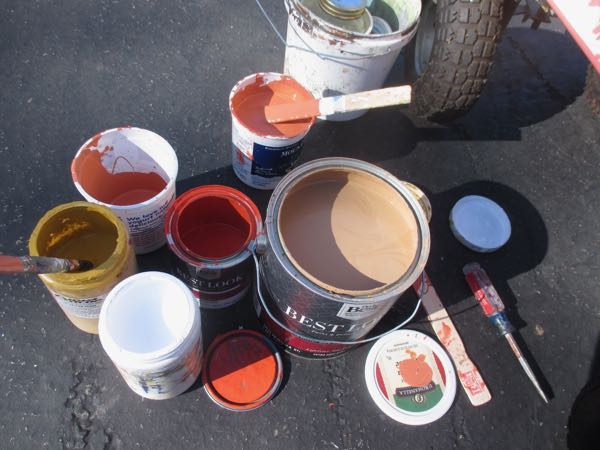 *My own kitchen is blue and white, has been blue and white for 18 years, and probably will probably be blue and white for as long as I live here. Thanks for asking.