Oil painting isn't my favorite thing; pencil drawing architectural subjects is my favorite thing. Given the choice between oil painting and waiting tables or cleaning motel rooms, OF COURSE I'd choose oil painting. However, some days it helps to have a bit of accountability to do the thing that isn't my favorite.
My nephew didn't want to go to class (he is in college) and I didn't want to paint. So I said I would if he would. We both did. Yea, Nephew! Yea, me!
Here are the results of that accountability.This:
Became this: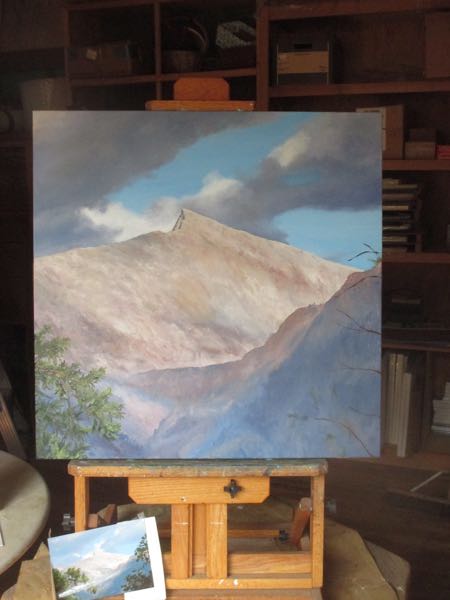 And now looks like this: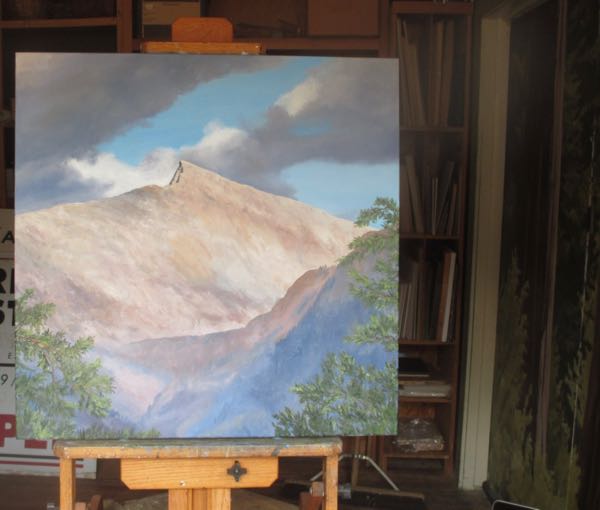 All that remains is to let it dry so I can flip it onto its top to paint the bottom edge and then sign it!
And another Mineral King Sawtooth oil painting will be finished.