The Perfect Gift Boutique is an annual event held by the Kaweah Artisans at the Arts Center in Three Rivers. This is an old building, vaguely Craftsman in style, somewhat shabby, and in its third life – it has been a home, the Womans Club (Yes, that is the way a national club for women spells its name) and now an arts center with many uses.
Nikki the weaver and I usually set up on the stage. The back wall is actually made of sliding panels that open onto the back yard, so that the viewers of a play can sit in the back, outside.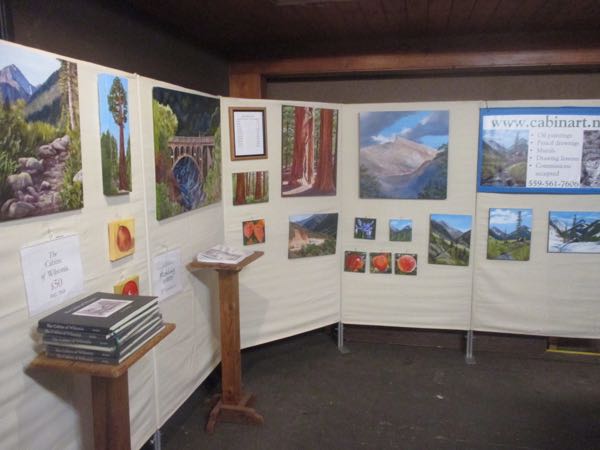 The rock work is extensive, resourceful (using river rock) and interesting.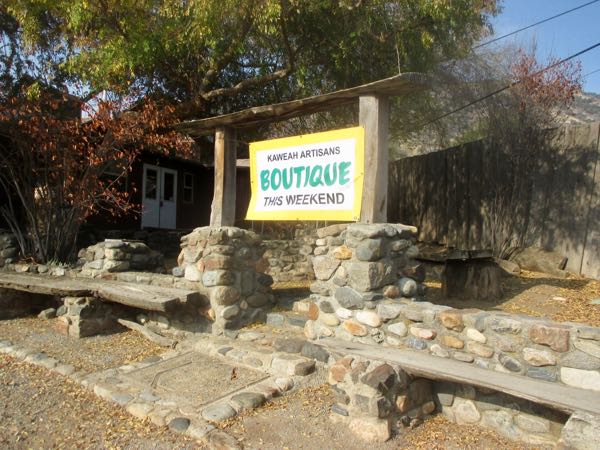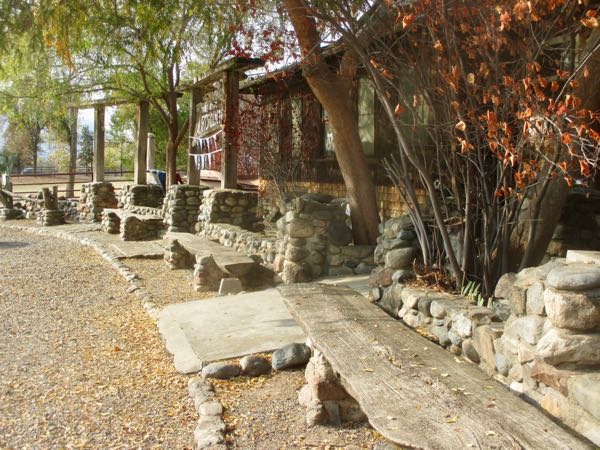 I've heard that it is a little scary upstairs, but I love those double-hung windows and shingle siding.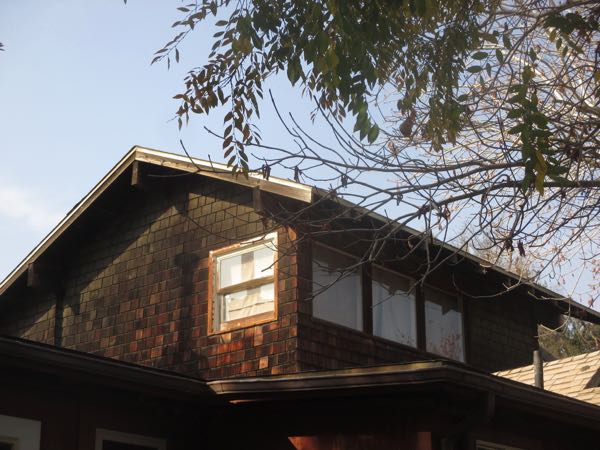 This is at the very top of the triangular back yard.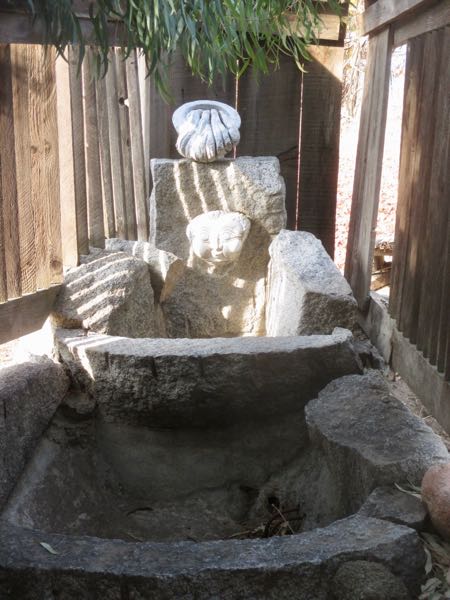 The balcony overlooks the back yard; I wonder if it was ever used in plays there.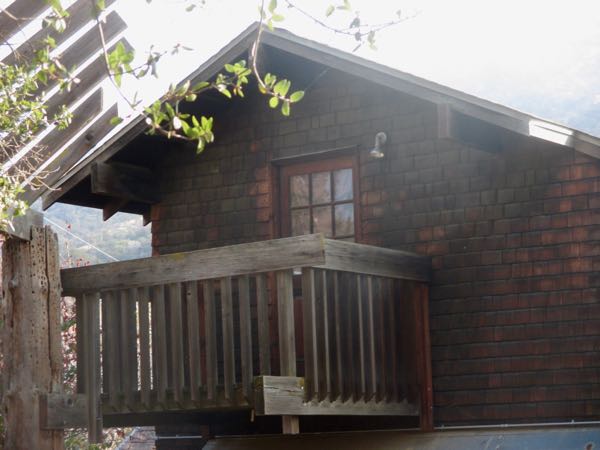 This is looking up from the stage into the back yard audience area.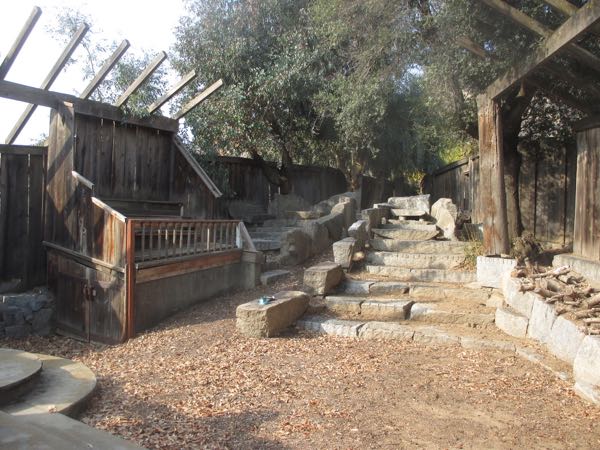 The interior is where we, the Kaweah Artisans, spend our time. It is an open space where about 5-6 folks can set up their wares. This is the view that Nikki and I have of the room from our perch on the stage.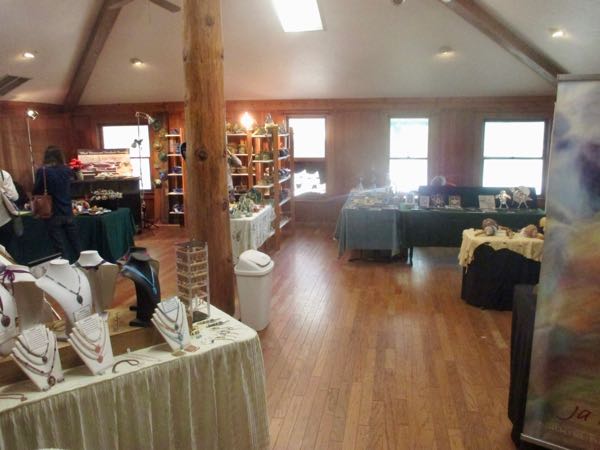 Could you people hold it down? I had a rough night and need my sleep.