In 1995, I drew a Hume Lake cabin from the customer's photos.
Last week I had the pleasure of staying in that cabin and seeing it for the first time. The customer's daughter and I grew up together and have recently reconnected.
She brought the drawing to Hume Lake, and I was dismayed to see it had a bug spot on it. It also was missing the flag, and now I put flags in color into my pencil drawings whenever possible. Besides, I draw better now.
Daughter allowed me to remove it from the frame and bring it home with me. The biggest thing was to discover if the drawing had been spray-fixed, which would not allow me to do any erasing. I can't put color over pencil and have it look like anything good – it needs to have blank paper beneath the color.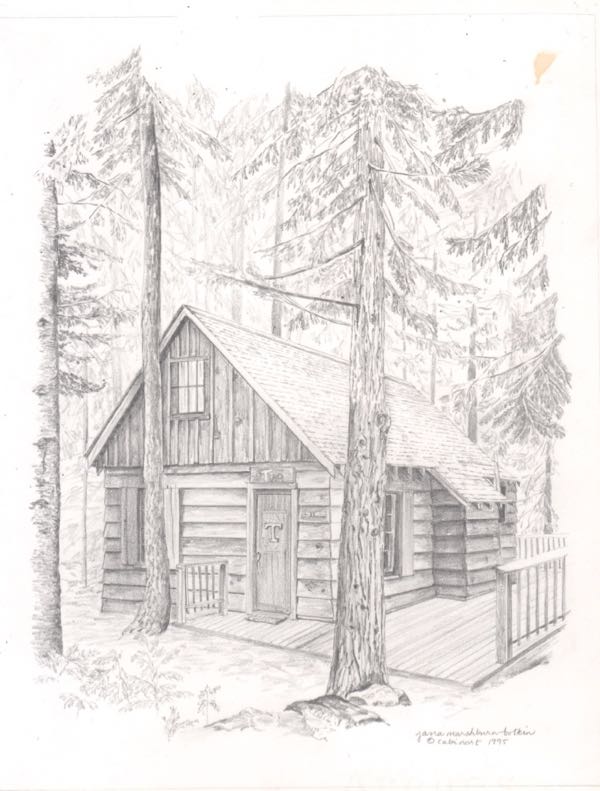 YEA! I can repair, replace, add, and improve it, because it isn't spray-fixed!! Stay tuned – I hope to have some studio time next week to do the work of making this drawing something to be proud of.
P.S. Tomorrow's post will be of a funny walk at Hume Lake.