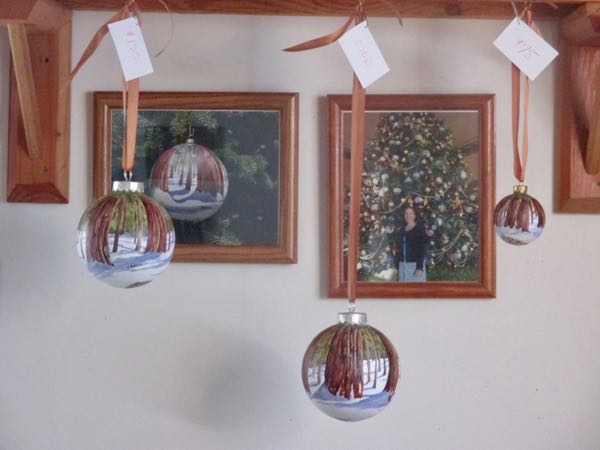 Christmas is coming, and if I had any marketing sense, I would have been telling you about merchandise that is available all through the month.
I do have sense, and I sense that it would be irritating for me to keep pounding the sales drum. However, if you need a reminder or an easy idea for a gift, and I said nothing, I would have neglected my duty to serve you, my readers.
Choices and consequences. . . here we go. . .
coloring books:

there are 5 designs available. Heart of Agriculture, Heart of the Hills, Heart of the Parks and Heart of Exeter are $15; Heart of Mineral King is thinner so it is $12. They are available here: Coloring Books

The Cabins of Wilsonia:

the price has been reduced to $50. They are available here: The Cabins of Wilsonia

2018 calendar: all gone.

pencil drawings:

plenty of these available, both originals and reproductions too, some framed, some not. (Did you know I love to draw?) Pencil Drawings

oil paintings:

landscapes, still life, lots of sizes, 27 19 paintings available at last count (which could be fewer by the time you are reading this). Oil paintings

notecards:

lots of designs available (I still write by hand and use stamps and the U.S.Post Office – do you?) Notecards

commissions:

too late for this year, but there are always gift certificates. You may use the contact dealie or email me using cabinart at cabinart dot net (someone smart in computerizing told me to always write it that way in the blog. . . I just work here.)

ornaments

: there is no page to sell these ornaments, but there is a story here. There are 2 that I painted like the one for the White House 10 years ago, as seen in the photo above (the center one is sold). The one on the far left is $150 (plus tax) SOLD, and the one on the right is $75 (plus tax).
P.S. If you live in the area, we can figure out a way to exchange currency for merchandise in person. If you don't live in the area, I believe in using the U.S. Postal Service, accept checks in the mail, Paypal and can use Square.