These habañero red hot chile peppers are fun to paint. Check out the progress.
I chose this view because, without slipping into boring Artspeak, it fills the space well, and I like it.
The first pass provides an underpainting and also gives me a chance to decide if the arrangement is pleasing.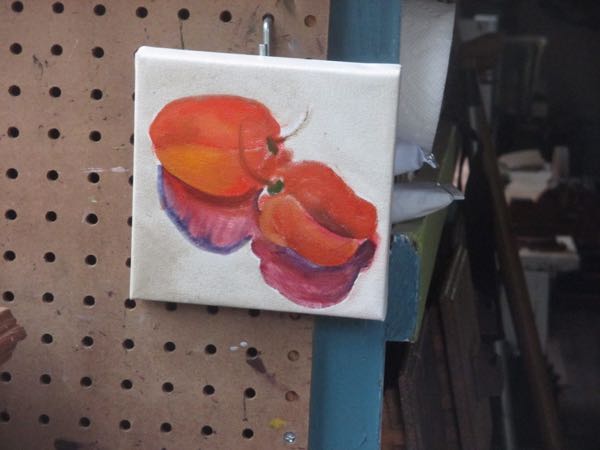 Instead of printing a photo to use, I just kept the photo up on the laptop. I have the peppers to check the coloring, but I'm afraid to touch them.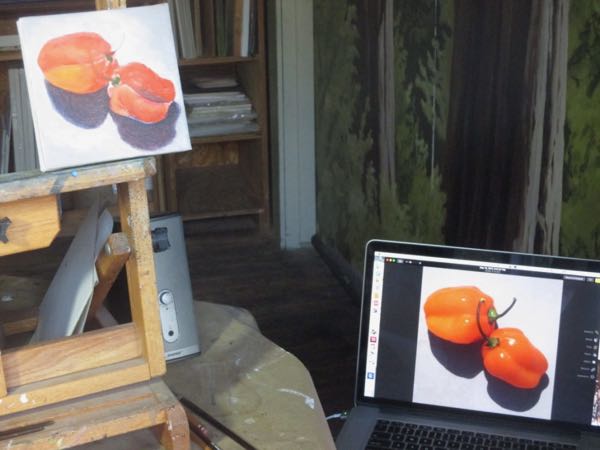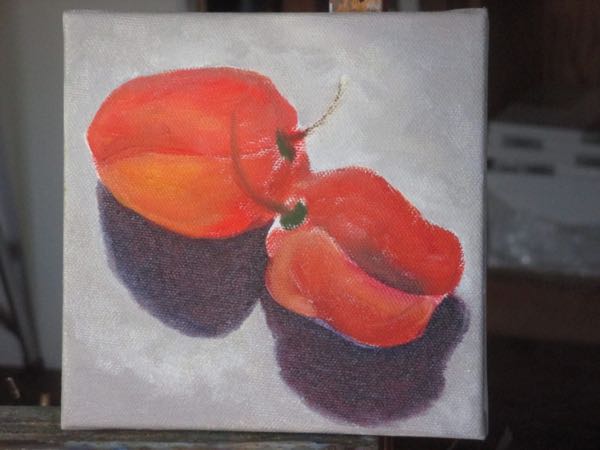 There is something fun about mixing all the reds and oranges. It might simply be the contrast against all the greens, grays and browns of my usual landscape paintings.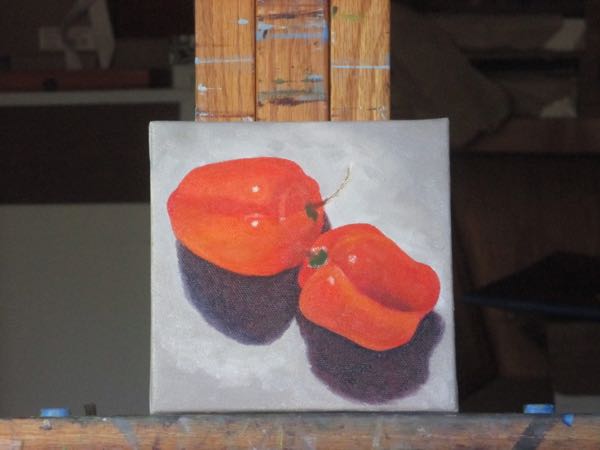 One more pass over the canvas to perfect some tiny areas and to put in the stems ought to do it for these red hot chile peppers. Samson will be on standby to keep me company. He seems to be enjoying The Great Course called "Understanding the Fundamentals of Music", which I'm listening to while painting these days.