A flag seems like an appropriate topic for today.
The customers were sort of happy with their Mineral King cabin drawing, but not overjoyed. "Sort of happy" is not good enough. After a bit of conversation, they said the flag was too bright and drew too much attention.
My dad liked to quote a Latin phrase De gustibus non est disbutandem, which translates "it is useless to argue over matters of taste".
I completely understand. A drawing is never finished until the customer is completely happy. While they were present in the studio, I redid the flag. Now they are happy!
Before: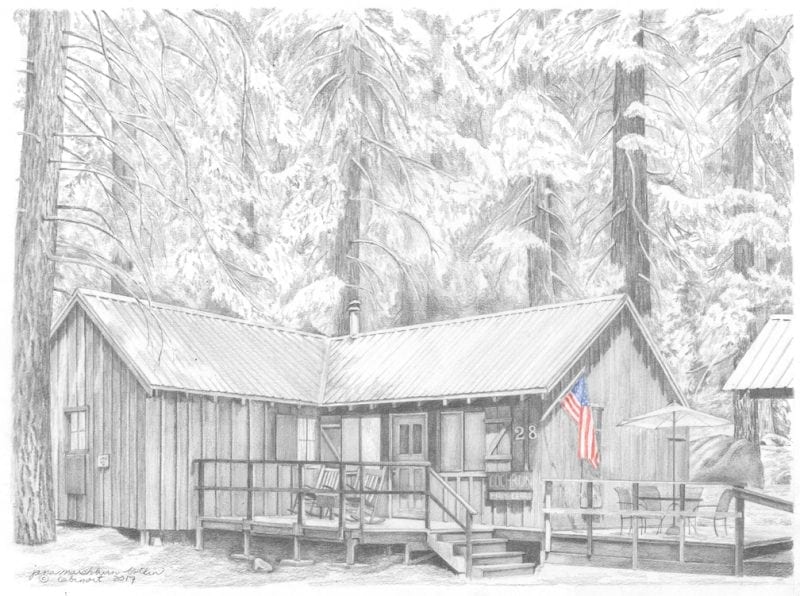 After: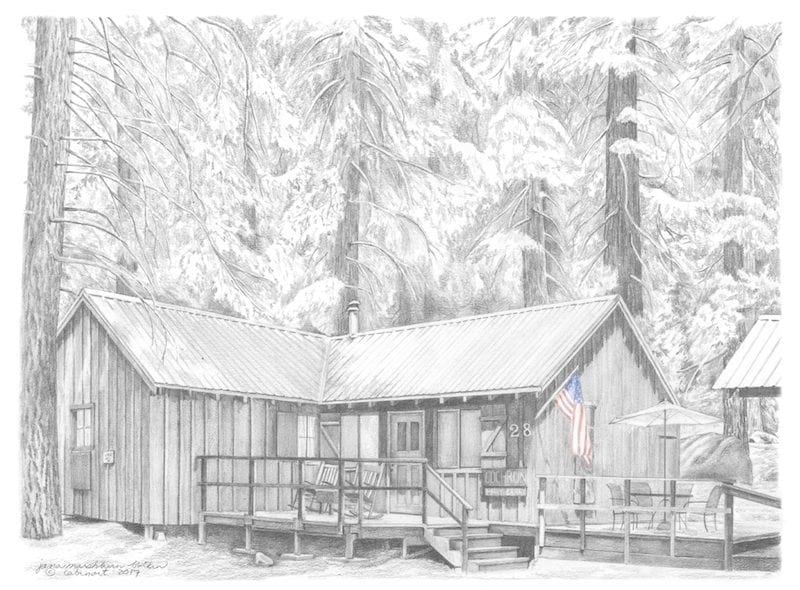 Because I did the flag in bright colored pencils before discussing it with them, I used Faber Castell's Polychromos, an oil-based colored pencil that erases. Although I am very comfortable with the colors of Prismacolor and they are sitting very conveniently on my drawing table, they are wax-based colored pencils that don't erase, so I resisted the urge to use them.
Phew.