Sep 12 2008
In case you were wondering, oil painting happens for me from top to bottom and left to right on the canvas, while at the same time trying to paint from the furthest away to the closest. Sometimes this doesn't coincide with color usage, but I continue to learn as I paint.  These 2 paintings need to dry so I can put the final touches on them without wrecking the parts in back. The first is the bottom part of the trail leading to Eagle and Mosquito Lakes in Mineral King. The second is a super secret swimming hole on the Kaweah River.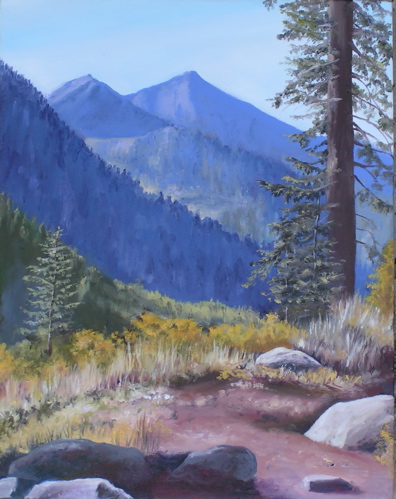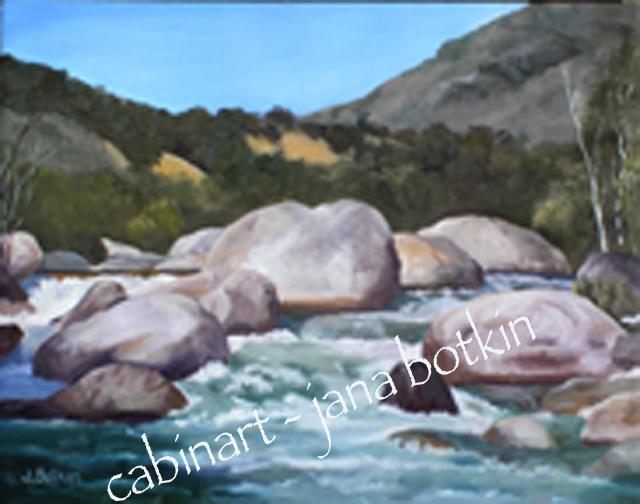 2 Responses to "All but the final details"
Both are just lovely! I don't know what you would add to it, though. The top painting is more special to me, because I was on that trail a couple of years ago. What a climb (especially the last half mile or so)! But the view is worth it. . . .

Your paintings are realistic along with the subject matter. They are beautiful that only you can express thru your brush.

I love the swimming hole. It brings back memories taking my girls to swim in the swift currents and sun on the rocks in Three Rivers.
Leave a Reply
You must be logged in to post a comment.