In addition to my studio, website, and at various shows, my work is available at seven places in Tulare County. Each one has its own hours, style and personality. (The area code is 559 for all these places.)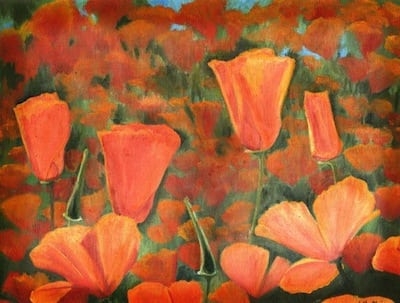 The Mural Gallery (no website!) is a little Exeter gallery showing and selling the work of the mural artists.  Full of mural mementos and original art at Tulare County prices. (read "VERY REASONABLE" or "SHOCKINGLY LOW FOR ORIGINAL ART")
Hours: 7 days a week, 11-4; address: 204 Pine Street, Exeter  (next door to the Wildflower Cafe, so it appears to be on E St.)  phone: 592-3160.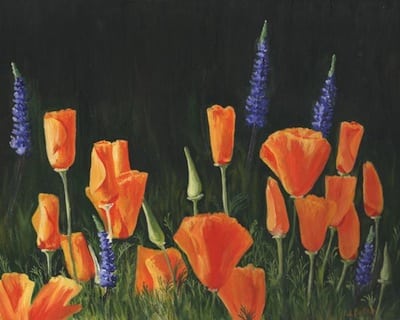 Anne Lang' s Emporium is a great place to eat a sandwich by the river, buy some flowers, pick up a birthday card, or get a cup of coffee with a friend. Now it is also a place to find some wonderful little 6×6″ original oil paintings!
Hours: Monday – Friday, 9-4; Saturday, 10-4; address: 41651 Sierra Drive, (just upstream from North Fork Drive), Three Rivers; phone: 561-4937.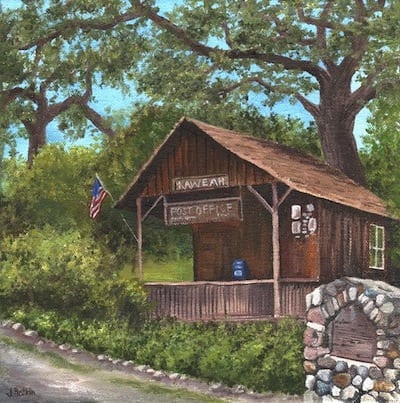 Colors Art Gallery is closed. A new owner will be updating things, changing the name, and choosing her own stable of artists. Will I be one of those artists? More will be revealed in the fullness of time.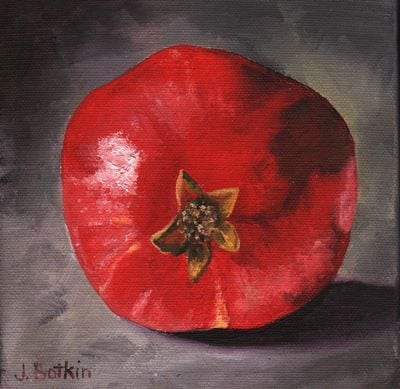 Hours: Thursday – Sunday, 11-6; address: 41763 Sierra Drive, phone 561-4993.
Sequoia Natural History Association is the organization that stocks all the Parks' (Sequoia and Kings Canyon) visitor centers and ranger stations. The Foothill Visitor Center is a few curves past the entrance booth to Sequoia National Park just above Three Rivers, and they have an extensive website. Their hours are seasonal.
Arts Visalia features regular rotating exhibits by fine artists. In addition, they have a store which sells my pencil reproductions and cards.
Hours: Wednesday – Saturday, 12-5:30; address: 214 E. Oak;  phone 739-0905.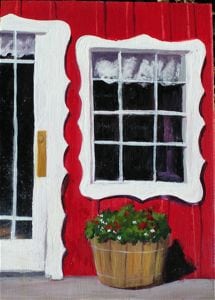 Reimer's Candies and Gifts has carried my cards longer than any other current location. They also have some of my very earliest oil paintings in their ice cream shop. If you buy a box of candy to ship as a gift, it comes with a gift card that has my drawing on the front.
Days open change seasonally, but hours are always from 10-6. Address: 42375 Sierra Drive, Three Rivers;  phone  561-4576.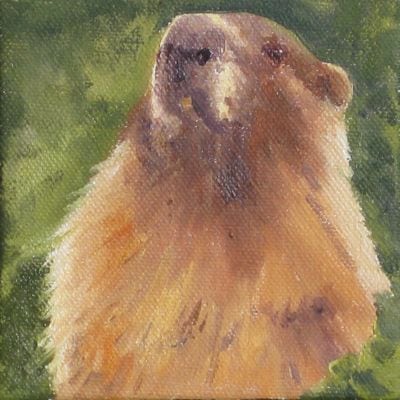 Silver City Store is a seasonal store and restaurant, 4 miles below Mineral King. They sell original oil paintings that I specifically paint for them of Mineral King.
Hours: change with seasons (closed in the fall until Memorial Weekend); address: 21 miles up the Mineral King Road, on the left; phone 561-3223