Kaweah is the name of the river (rivers – it is THREE Rivers) in town. Artisans are people who make specialty stuff; more precisely "workers in a skilled trade who make things by hand".
For about 18 years I have been part of a group called "Kaweah Artisans". We do shows, which we prefer to call "boutiques", 2-3 times a year. We change venues, and our membership fluctuates.
The rules are one maker per medium, be different from the crowd, be professional, and know how to display well. So, if you make something cool but not cutesy, are professional in your conduct, approach to business and display, and we have no other item maker in your category, we'll take it to The Committee and decide. If your items meet the criteria and our space is not too crowded, The Committee will probably say yes. (But not if you have a reputation as a jerk; this is a very small town within a small county, and life and business are hard enough without personality complications.)
When I joined, there was a florist, a jeweler, a jam maker, a photographer and a weaver. Only the weaver and I remain of the original group. For our next show, we will be joined by a jeweler, a gourdista*, a cosmetic maker, a photographer, a small sculptor, a potter, and a chocolatier.
We still have our original banner, looking tired and worn out. It was time to update things.
When the banner arrived, I unrolled it outside to see how beautiful it is. Samson helped.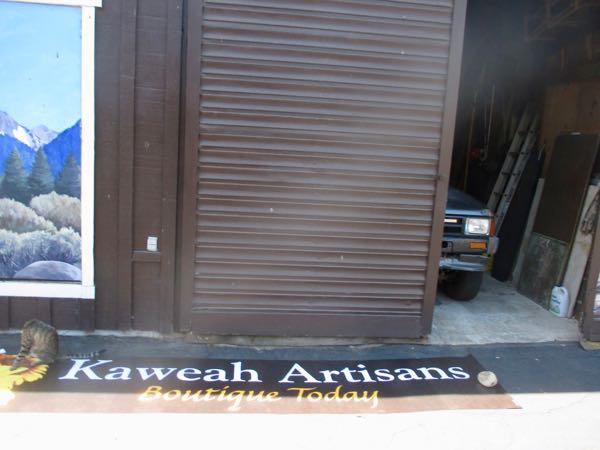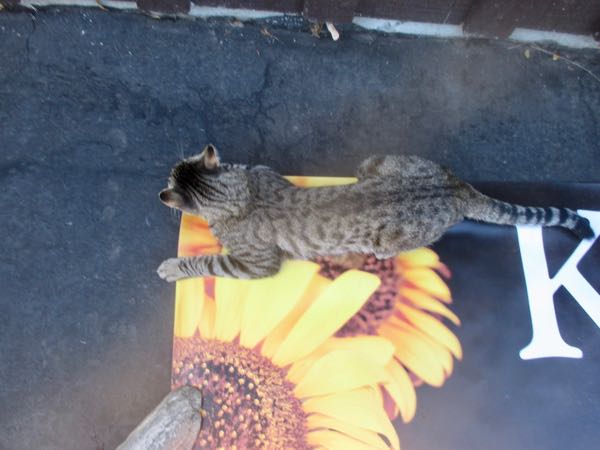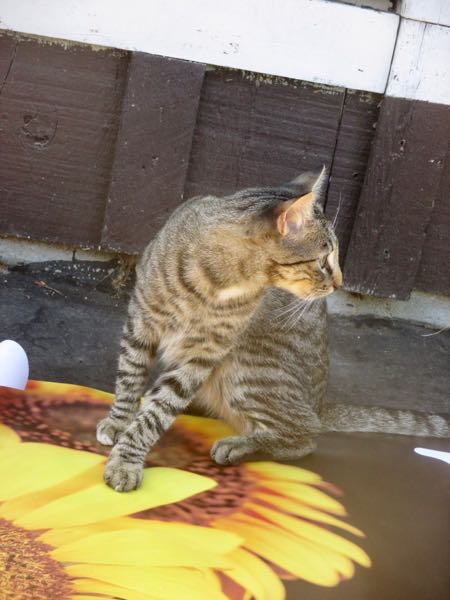 I FORGOT TO ORDER IT WITH GROMMETS!! The local hardware had them.
THE VINYL WAS TOO HARD TO PUNCH THROUGH! Our neighbor lent a hole punch.
And, Trail Guy put them in!
Kaweah Artisans marches on with lots of help from our friends, neighbors, family and pets. Our next boutique will be on the Friday and Saturday after Thanksgiving.
*Do you like the word "gourdista"? I just made it up.