My decision is made: gekko is correct.
Here is how the first set of transferred and redrawn gekkos looked on Day Two in the shade. Still hard to see, but not invisible.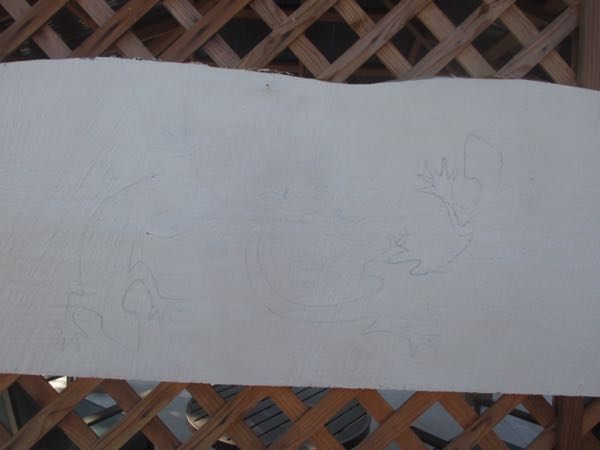 After applying more blue chalk to the back side of the tissue pattern, I transferred 2 more sets of gekkos to the board, and then went over the top of the chalk with a pencil. (I'm always most comfortable with a pencil in my hand.)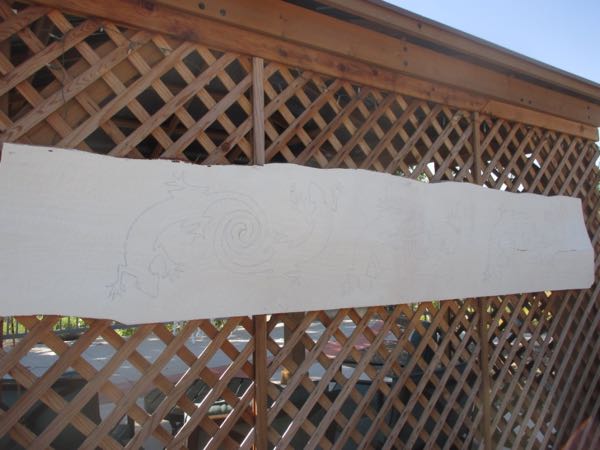 The surface of the board is very rough, so it was with trepidation that I applied paint. I knew the brush would just bounce over the surface and make lumpy edges, so I did not put on my magnifying glasses. If I can't see the lumpy edges, they don't exist.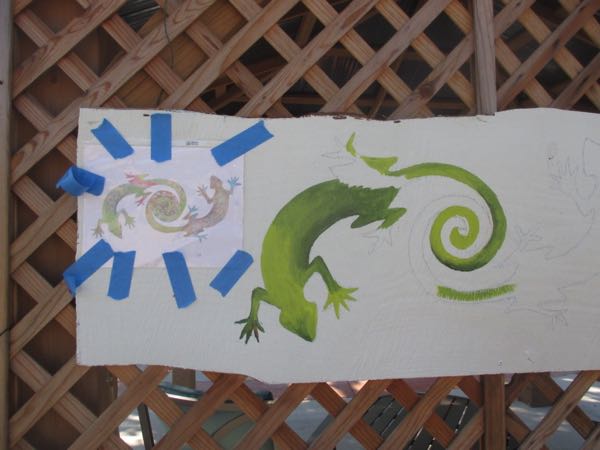 See? no lumpy edges! The colored pencil version of the first pair is taped alongside so I can match the colors.
It seemed prudent to step back and see how things look from a distance. The first gekko matches the sycamore leaves in the background exactly.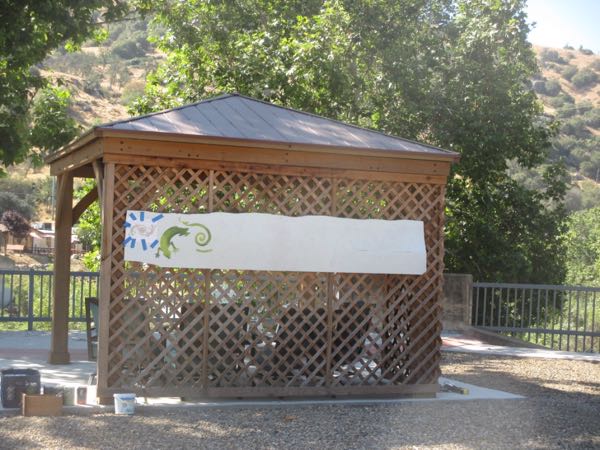 Don't be chicken and cower with nothing but familiar green paint . . . pick another color and get on with it.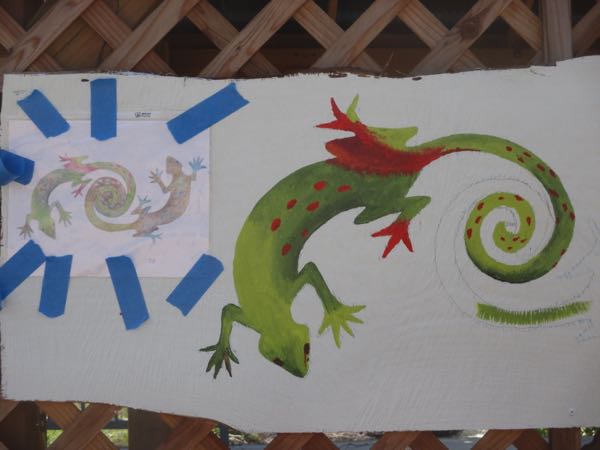 This is how it looked after 3-1/2 hours of painting. It was fun to mix up so many different colors instead of painting miles of trees in 3 versions of dark green.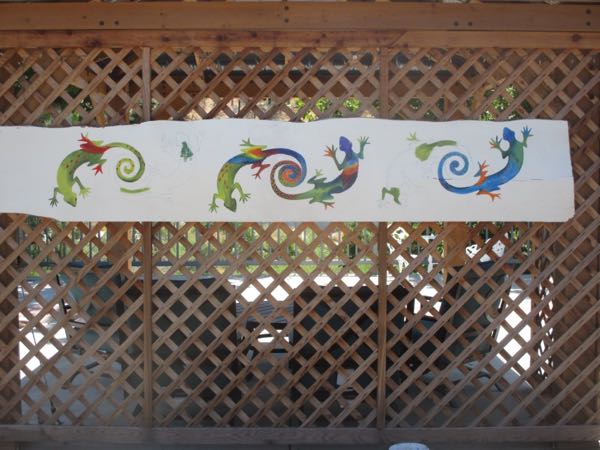 The sun was creeping closer and closer, and although the board was still in the shade, the painter was not. So, I loaded my supplies into the car, stepped back for another photo, and then headed back to the studio for other work. (In case you were wondering, I LOVE the variety in my job/career/business/occupation!)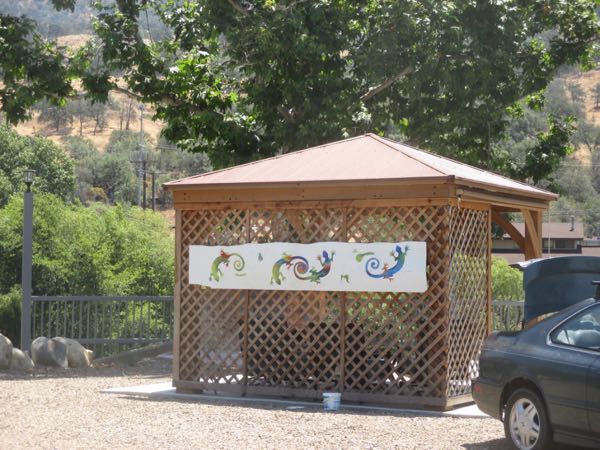 I can see that some of these little guys need fattening, and it is possible that I will ask Customer if I can add some things in the open spaces around the edges and corners. I'm thinking sycamore leaves might be nice. . . sycamores are native to Three Rivers; gekkos are not. But, Customer is in charge of the content of her mural, so again, more will be revealed. . . .