I thought this view of the Oak Grove bridge would be easy.
Fall down laughing. . .
I am enjoying the very tight detail, working from a greatly enlarged photo on my laptop screen. I am "drawing with my paintbrush", a big no-no in the Art World. Ask me if I care. . .
I am looking for a certain result, and this is the only method I know to achieve it. Layer after layer, brushes getting smaller and smaller. I wonder if I will ever even want to try that thick all-in-one (alla prima) palette knife painting.
Prolly not.
The bridge itself looks empty, missing posts and rails. Some of the arches are a little catty-wompus. Just a little. . . but enough to cause me to take note and find a smaller brush.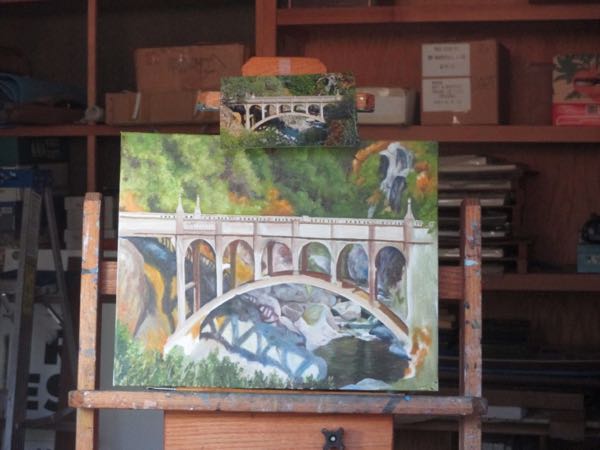 Here I have added more details, like the oak tree on the left which covers that side of the railing a little. (If something doesn't show well enough to paint, just plant a tree.) Also worked on the stuff above the three arches on the left.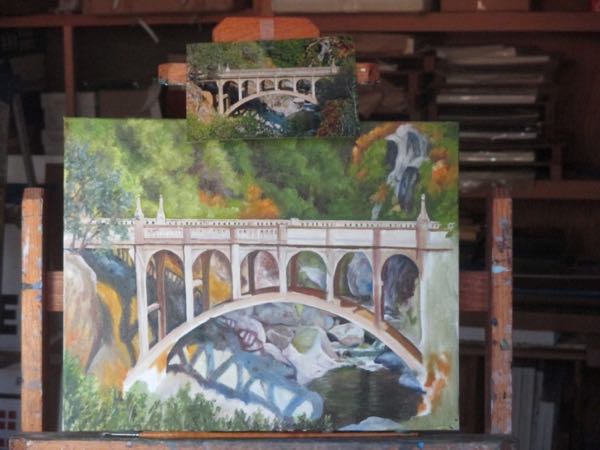 Is there any difference here? Hope so. These photos were taken about an hour apart, so there'd better be improvements! If not, I might have to fire myself.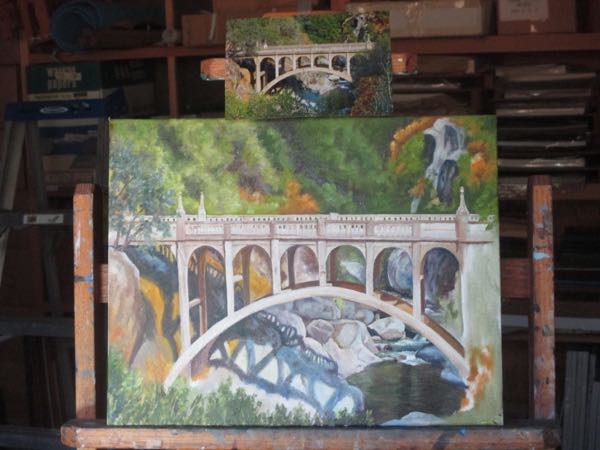 The next time I show you this, it will be completed and scanned.