Remember Paul Harvey? We had to be quiet during lunch so my parents could listen to him every day at noon when we were home from school. He would tell a story sometimes with a surprise ending, and then he would say, "And now you know. . . (long, very long, very very long extended pause). . . the REST of the story."
Remember the pencil drawing of the walnut grove? The recipient loved it.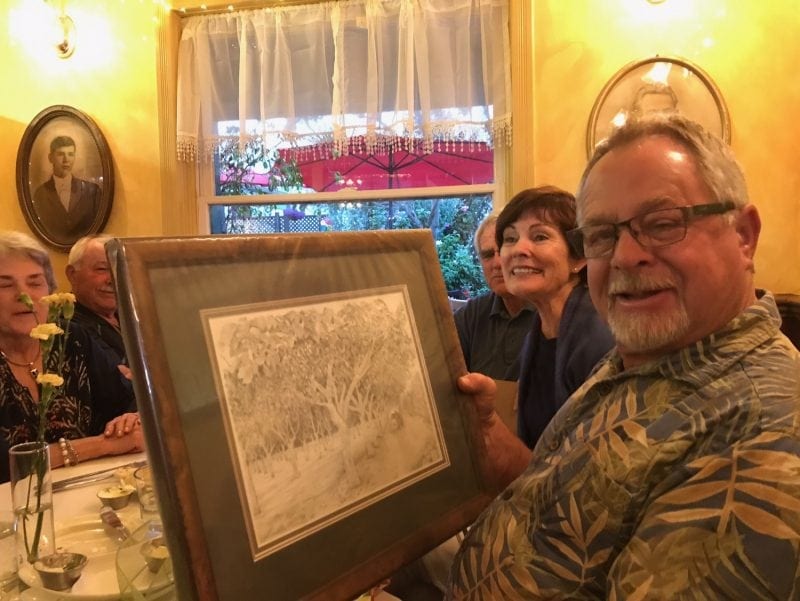 Remember the very difficult and (for me) very large painting of the Oak Grove bridge?
It is finished. It now hangs in my dining room, because I am really happy with it. If you want to buy it, it can hang in your dining room.
Remember a painting I did of a trail in Mineral King? I improved on it a bit. Without showing you the old version, you might not recognize the improvements.
Remember the habañeros? The commissioned oil painting is finished. I still don't know how to dispose of the peppers themselves. If I bury them in the garden, they might grow new ones. . . can't be growing toxic waste in my yard that way. . . put them in the green waste bin? But they are red!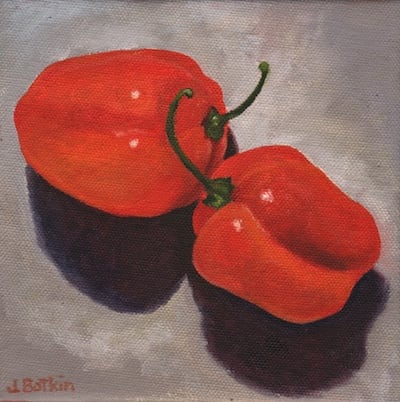 Finally, remember the "easy" painting of the bridge?
And now you know. . . .
(very long pause)
the REST of my stories.