Sometimes I do my "homework". Studio work. Planning. Educated guesswork.
I looked through my records of paintings sold at the Silver City Store over the past 7 years or so. I made lists by subject matter and lists by size. I averaged the total number of paintings sold, and made a new list of which subjects in which sizes that would most likely sell this summer.
Nothing in college as an art major prepares one for this sort of exercise. Of course, attending 4 schools over the course of 5 years and earning a 2 year degree isn't exactly a stellar climb up the artistic ladder of excellence.
Never you mind, I know what I am doing here.
Maybe.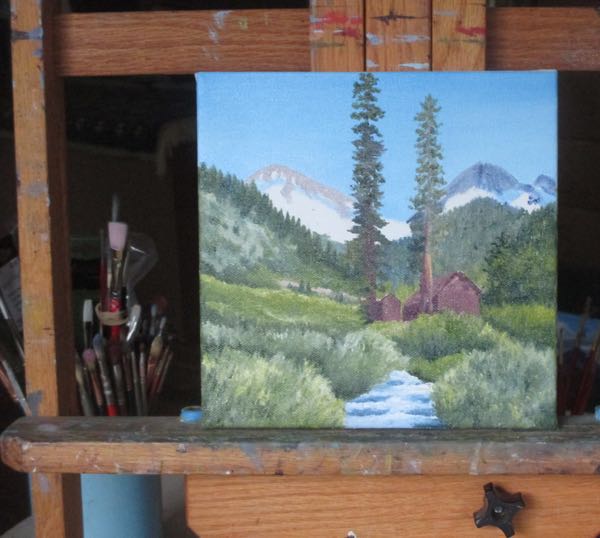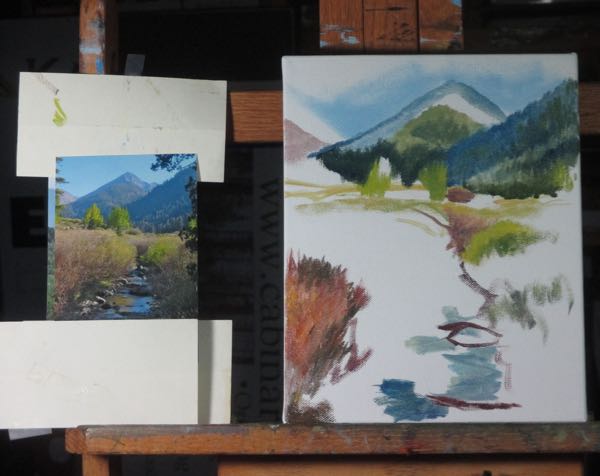 Oh yes, there is more and there will be even more. I'm working hard at figuring out how to paint the same scenes over and over in a manner which isn't just mindless repetition. This could be trying different colors, light, or even testing my memory and trying to paint from what I remember.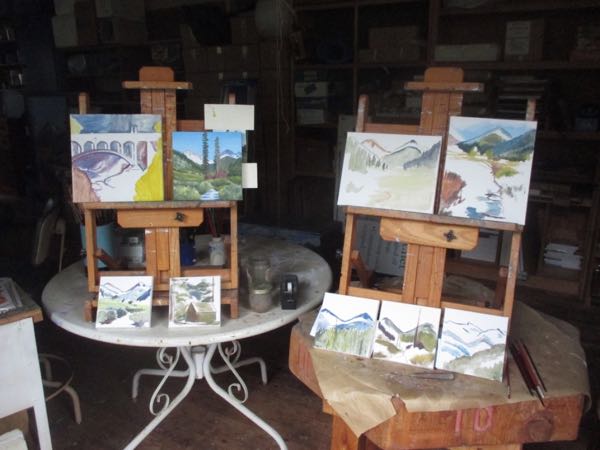 The most popular scene is by far and away the Crowley cabin with the stream in the foreground and Farewell Gap in the background. It is the scene from the bridge at the end of the road and used to have two large trees. It is uncannily symmetrical, but two years ago the taller of the two trees, a red fir, was removed because it was wearing out.
Trail Guy and I were quite surprised to learn that most people didn't even notice that one of the trees was removed. People don't seem to notice in my paintings either, so sometimes I paint it with the 2 trees as they were.
Here is the one that sold most recently.