Retired Trail Guy and a friend went to Mineral King in Winter. This week. Yes, winter is really happening this year!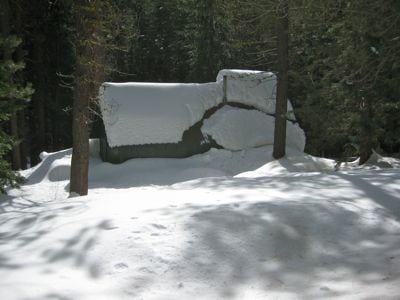 Nice light on this cabin. People ask "How much snow?" The answer is "Depends on where you are." Snow piles up or doesn't pile up in different depths in different places. The best way to see how much is to check the Mineral King webcam. In the 2nd photo, taken toward Timber Gap, the striped stick is 10′ tall, and every stripe is 1′. Click here to open the Mineral King webcam in another window.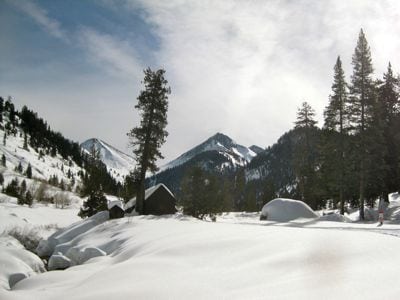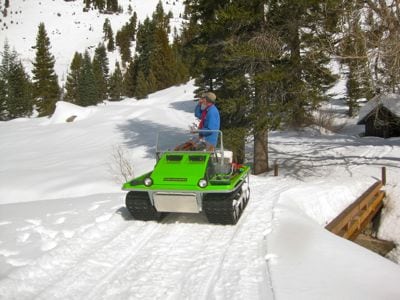 This is The Trackster. It is more reliable than a snowmobile. This is not Retired Trail Guy. It is Retired Mailman.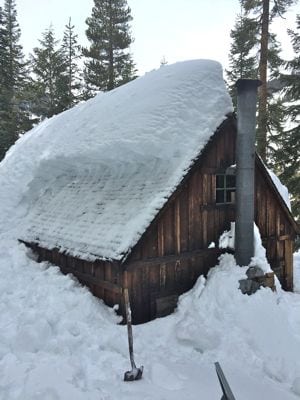 Retired Mailman is very tall, and he shoveled off this part of the roof.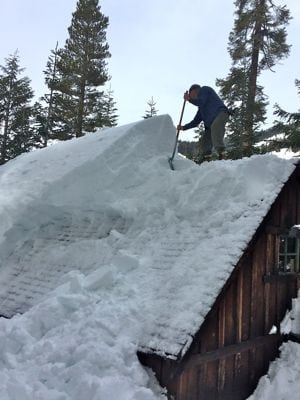 Then he photographed Trail Guy, AKA Shoveler-on-the-Roof. Our cabin is over 100 years old, and it has survived many heavy winters. Still, it takes a load off our minds to take a load off its roof.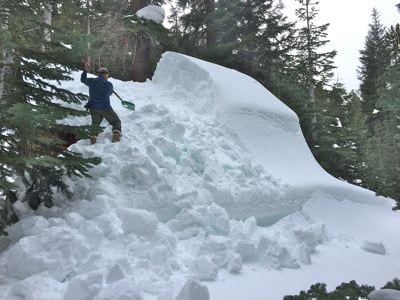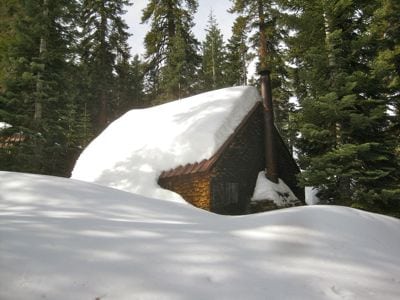 This is a neighboring cabin. The snow is "bridged", so the weight isn't as heavy on the roof.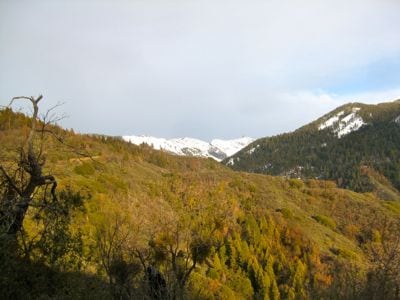 And a view of Sawtooth on the way back down the road. It is the tiny point on the far right of the whiteness in the distance.