It has been an unusually wet summer in Mineral King (along with measurable, puddle-making rain in Three Rivers 3 times in July!)
Most of the times I have gone up the hill, it has been wet. Rain, hail, drizzle, fog, overcast. It's all good. It's all very good. I pray for rain every day, and I am very very thankful for water.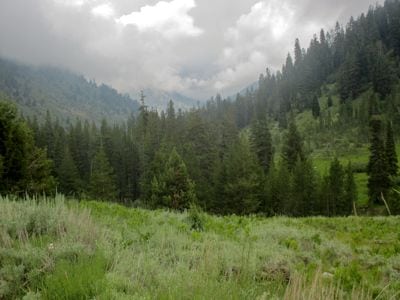 One long weekend, this was the only photo I took on the only walk I took on the only time I got out when it wasn't raining!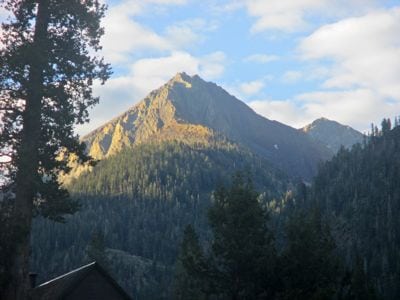 I had to leave at 7 a.m. one morning. This is how things looked, sort of. When it is really beautiful, the camera doesn't usually do the trick.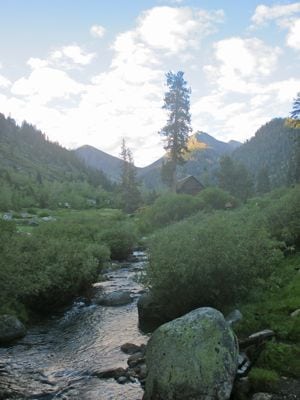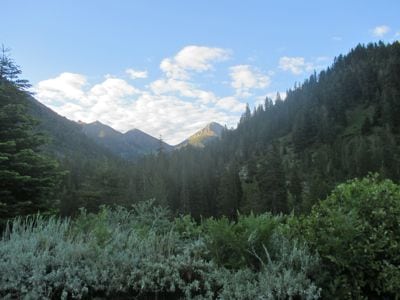 This is Squirrel Creek, just below the Park boundary. It hasn't had much water in it this year, so when I saw this in the morning, I pulled over to take a picture. I "YESSED!" a couple of times, too.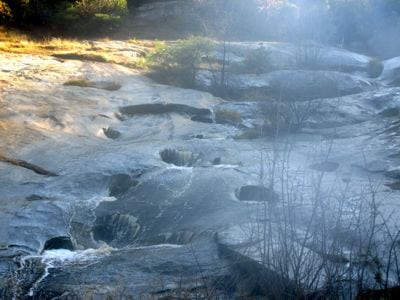 Not much light on the bridge itself in the morning. It is getting so overgrown around it that there is now only one good place to get photos.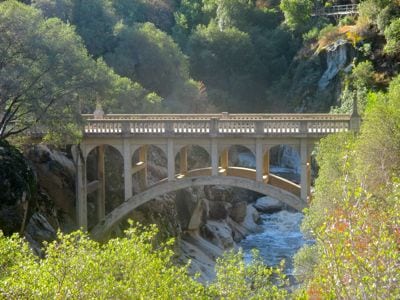 And when I got home to Three Rivers, the ground was WET and there were PUDDLES AGAIN!!!