Two days of painting left. Yippee Skippee! I'll have this finished when Mr. Art Patron returns from his vacation, and he will be happy. I hope he's happy – that's the point of all this work.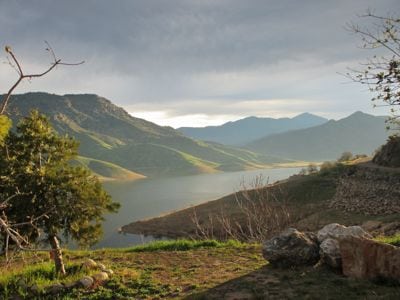 Lake Kaweah, between Three Rivers and Lemon Cove, California
After a nice drive down the hill, I arrived at Visalia Granite with hope in my heart and a high degree of enthusiasm and optimism. After looking it over, I wondered if I could complete it in one day. . . think, think, think.
Enough thinking. Start painting! Focus, focus, paint, paint, paint.
DONE!!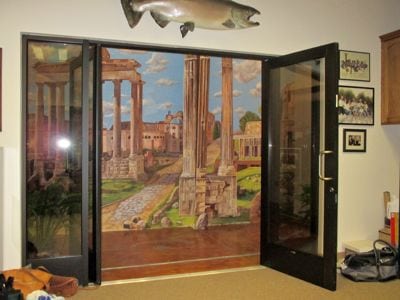 As seen from Mr. Art Patron's office. Isn't that flooring perfect with the mural colors?
Let's get closer.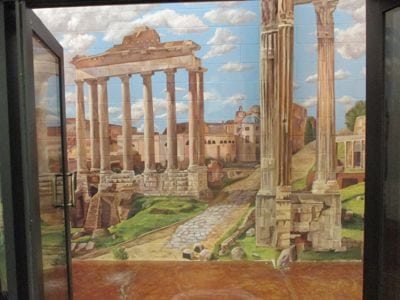 That pesky pillar looks best when viewed straight on, in particular when viewed from Mr. Art Patron's chair. 😎
Here is the completed right 6 feet.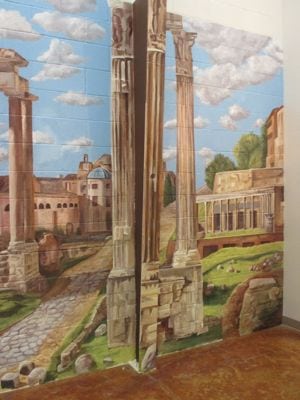 That pesky pillar as seen from the side. Not only does it stick out, it slants.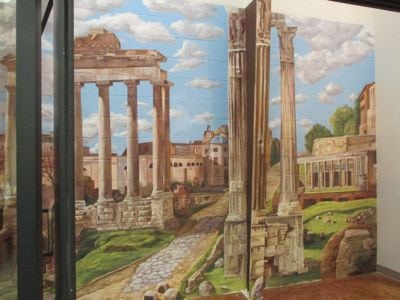 Here is the completed left eleven feet. Nice without that blue masking tape, eh?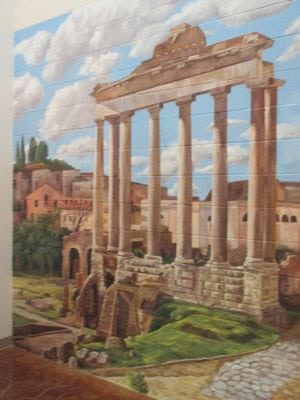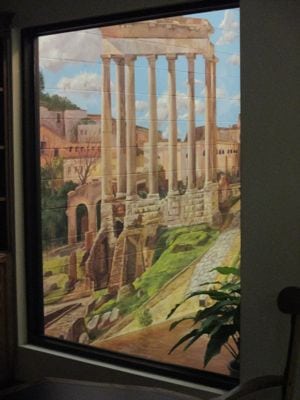 If you visit Visalia Granite and Marble Works, this is the view of the mural that you will have from the conference room. Pretty neat, eh? That Art Patron has good taste – I'd recommend his business to anyone needing a headstone or monument.
Welcome home, Ron! I LOVED painting this for you.