On Monday I told you about the number of visitors who came to my studio during the Studio Tour. What I didn't tell you was that they came in groups, such as nine people at a time, and they came steadily without ceasing until the next to last hour of each day.
My studio is in two parts: the lower building where I paint and the upper building where I draw. Isn't it pretty in Three Rivers in the spring? Bet it is pretty everywhere in the spring.
See? Little green building with Cabinart sign for drawing, big brown muraled building for painting. It was tricky business to race from building to building, trying to greet and direct people so no one missed one of the buildings.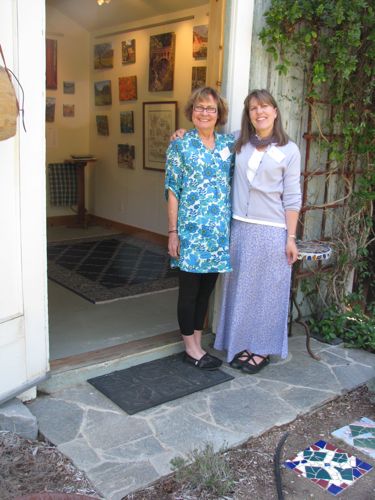 There is NO WAY I could have managed Saturday's crowd without the help of my dear friend Rachelle. Yeppers, we always look like this when we hang out together!
Let's peek into the painting room, which we call The Workshop. We named it before it was used for oil painting.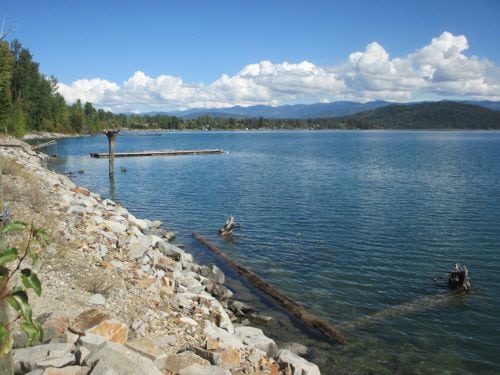 It normally does not look foofy like this. However, I was anticipating guests so Trail Guy and I worked like crazy setting things up and prettifying the place.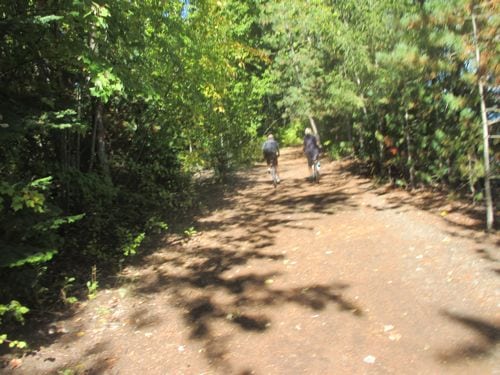 I left up a few paintings in progress on the easels so people would believe it is the room where I paint. Actually, they could look at all the spots on the floor and figure it out.
Now let's peak into the drawing studio.
Normally there is a big table covered with work in progress, specifically The Cabins of Wilsonia, an upcoming book of pencil drawings of cabins. (Duh, I know. . .) But when a studio is 11×13 feet, a 6×3 foot table is sort of in the way of groups of visitors. We covered up the air conditioner and wall heater. No one noticed.  Maybe they were all so blown away by my art, or maybe they were just being polite.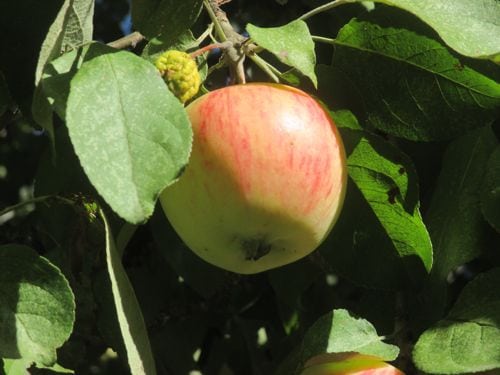 This is the working side of the studio. See the 2 blue crates on the far desk? This is the 260 drawings for The Cabins of Wilsonia. The drawing table has 2-3 unfinished drawings on it. These keep me busy while I contemplate all the computer work ahead for the upcoming book. I'd rather be drawing. The flat files are the coolest most helpful piece of furniture, provided for me by the most resourceful friend I've ever had. (Nope, not telling – sometimes an artist has to protect her resources.)
There is a sign over the window that says "Draw, Pray, Persist". This is what reminded me to keep pushing through the 260 drawings for the upcoming book. Now I need to keep it in place but change the word "draw" to the word "compute". Ick. I'd rather be drawing.
Tomorrow I'll show you some of the paintings that sold. Why? Makes me happy!