There are 4863 square miles in Tulare County. Really! I read it on the internet, so it must be correct, right? Although a great deal of it is un-roaded mountains, there are many roads to explore. And, there are roads to re-explore, because I forget stuff.
This summer I've made 4 trips to Kings Canyon National Park. Although it is in Fresno County, the bulk of the travel happens in Tulare County. Each time I have taken a different route, sometimes by choice and sometimes by accident. I wasn't lost, because I still had my sense of direction and a working steering wheel.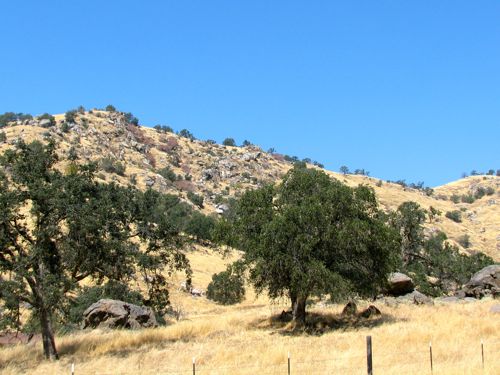 On my most recent trip, I tried 245 out of Woodlake. There are a number of roads that resemble one another along the foothills. They have enough variety to make it worth the effort to change my routes. Besides, I like knowing how they connect. The traffic is usually light, and mostly I see pick-ups or out of state license plates. This is because the roads look reasonable on a map, rather than the remote serpentine almost-endless routes that they really are.
As I drove, I wondered why I couldn't remember one road from another and why they get so intermingled in my head. In addition, I had lots of other thoughts:
1. There is the road where Bob used to live. I wonder where the sycamore that he drew is. . .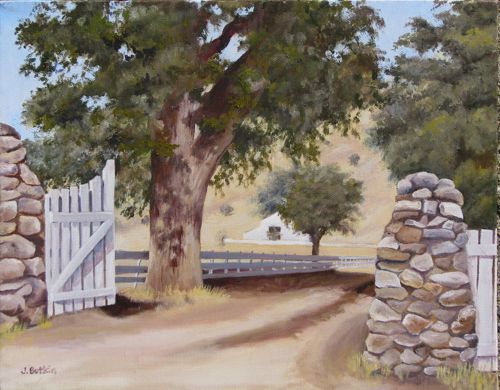 Roble Lomas, oil on wrapped canvas, 14×11″, $175
2. OH! There is that stone gate and barn I painted from a 20 year old snapshot! Shoot, wish the light was better so I could photograph it again. Either they built some new structures, or I did some serious editing!
3. Hey! There is the 2-1/2 acres of avocados that Dad used to farm. Now it has a crummy looking mobile home sitting in the middle of the property.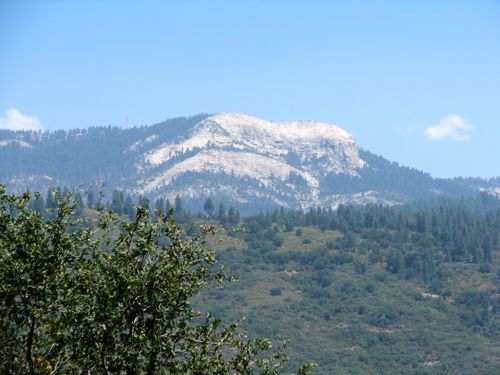 4. That must be Baldy. Michael and I skied there. It's not the one that slides in the winter – that is Little Baldy.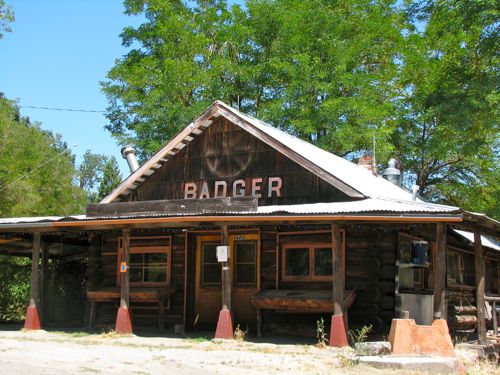 5. When did the Badger Store close? I remember getting mail there for Hartland Camp, misidentified on the map as "Hartman". Don't these folks actually travel to the places they are mapping?
6. THERE's the Badger school I remember!  I've passed Sierra School on my last several trips. How can an area this rural support 2 elementary schools??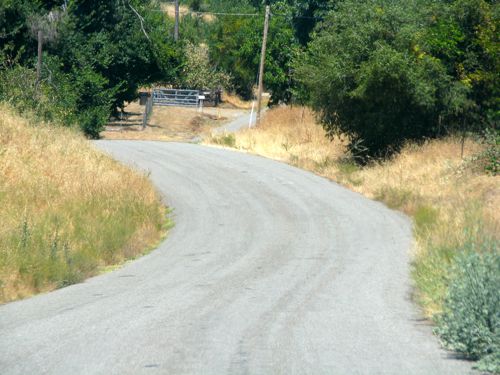 7. AHA! Hogback Road. I knew if I just kept trying different routes, I'd be able to find it from the lower end.
I love Tulare County, and I love exploring! Do you explore areas around your home? Do you look for differing rural routes? Do you have any recommendations? Please share!