We have a tradition of taking a turkey to a friend's place in Lemon Cove where it is cooked in a deep pit over orange wood. This is Michael retrieving the bird on Thanksgiving morning.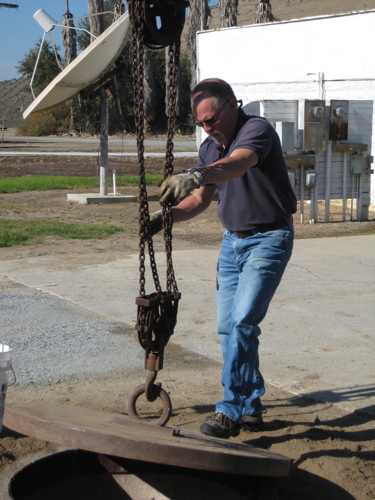 This year my Mom wants to send a card with a photo of her family on the front. We are getting used to the fact that she no longer lives in the house where we grew up in an orange grove! (If you are on her card list, pretend like you didn't see this.)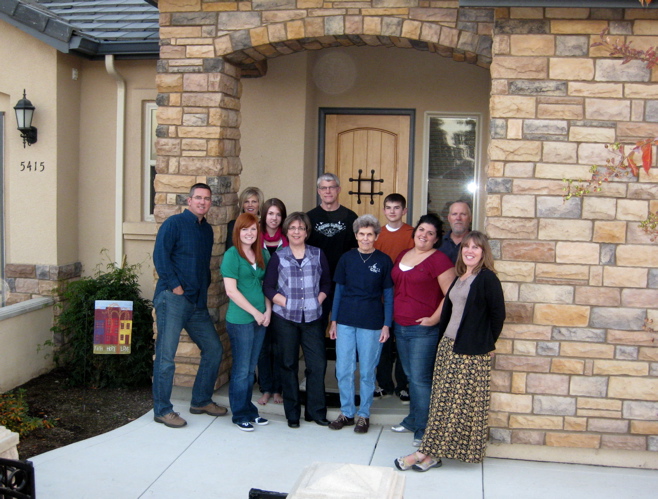 The Thanksgiving weekend isn't all about family for me – it is definitely a busy working time. Here is how my studio looks in the fall with the Flowering Pear tree. (Hey Stacy, it has a serious lean but is actually growing!)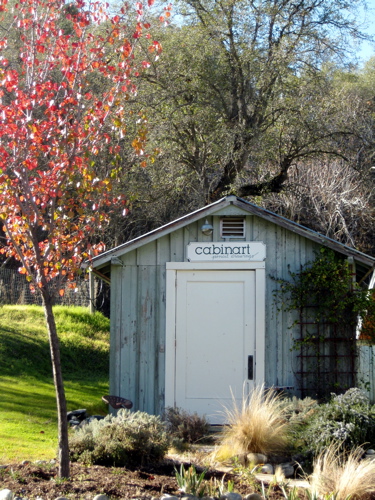 This is how my space looked at The Perfect Gift Boutique. The turnout was wonderful – non-stop traffic for 2 days! It was a great steady flow, just the right pace to visit with almost all who came into my area. Love that! (thanks for coming up, Larry and Dora! Great to see you again, Didi!)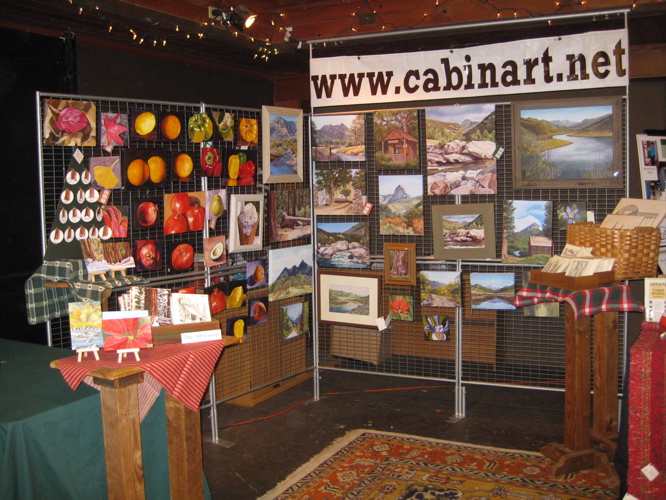 Next? Finish those commissions and keep the stores stocked that sell my work. 'Twill be a pleasure to just be at my easel with those precious little kitties running around underfoot.