The hardest part about this mural is the wind! It makes the photos flap around, my hair flies in my face, and the palette and brushes dry out Very Fast. Wow, this is a windy location! The other surprising thing is that no matter how many days I have worked on it, I always think "2 more days". More will be revealed. . .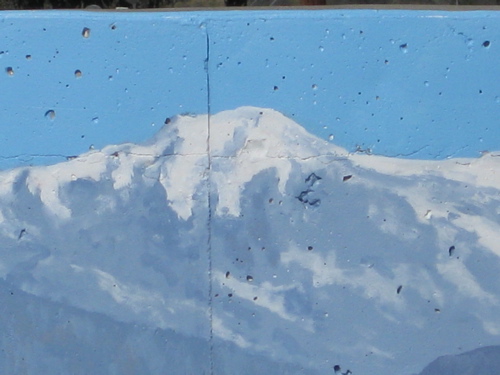 Alta is patched and repainted a bit.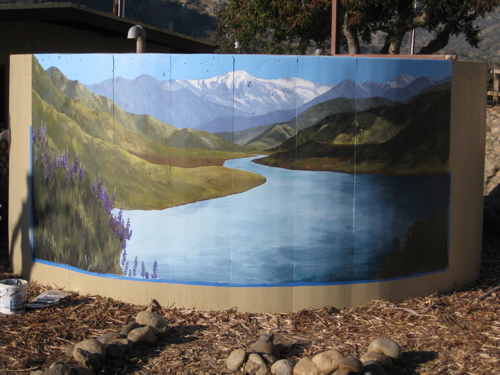 It is actually further along than this, but I had to take the photo before the mulberry tree shadow reached the image.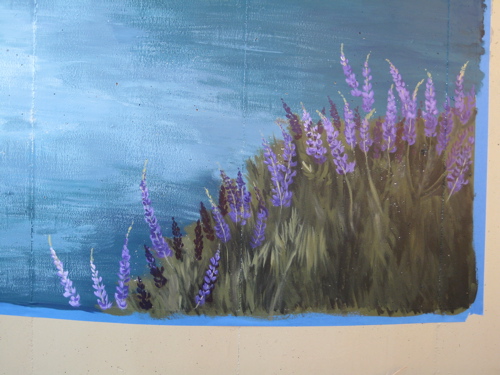 Today I taped off the edges in order to decrease the hassles. Good policy, don't you think? One should always decrease hassles if given the chance! (Once again, the color is not accurate in the photo – a field trip is recommended.)